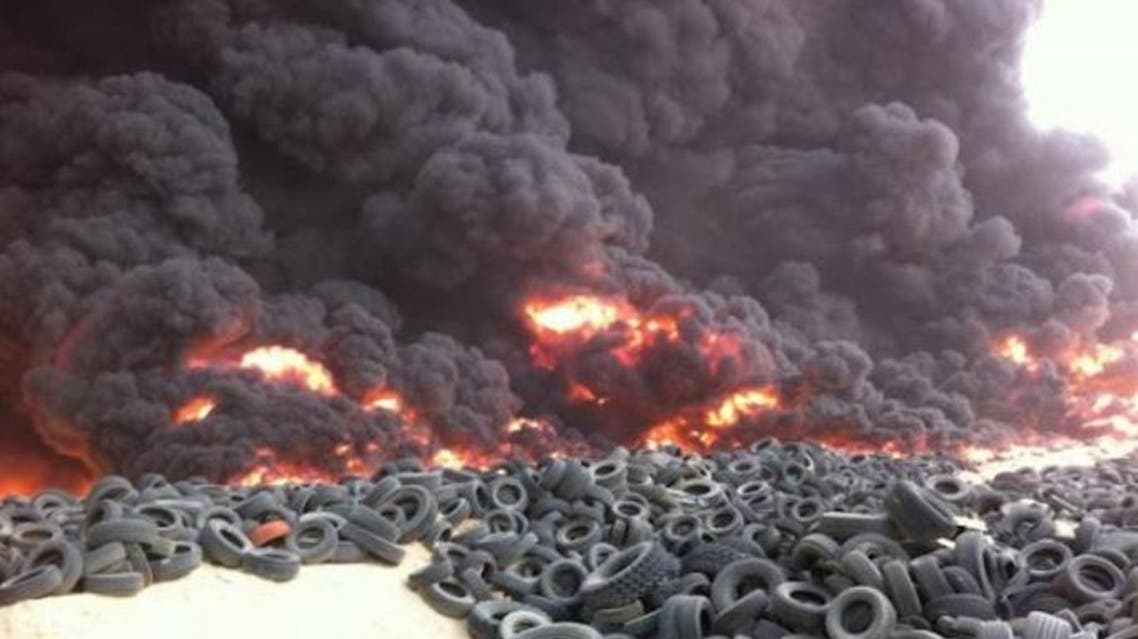 ISIS 'misleads' Iraqi jets with smokescreens
'This trick has not worked back in the old days,' said a senior Iraqi official, referring to a Saddam-era strategy
Militants of the Islamic State of Iraq and Syria have recently adopted a tactic that involves burning dozens of old tires in order to create a smokescreen to "mislead" warplanes targeting their positions, a military official told Al Arabiya News.
"Apparently, this idea came to ISIS militants through some former Iraqi army officers, because it resembles one of the ways used by Saddam Hussein," said Army General Mohamed al-Askary , spokesman for the Iraqi Defense ministry, said Saturday.
"This trick has not worked back in the old days," he said, referring to a tactic employed by the deposed former Iraqi leader in the 2003-U.S. invasion.
Huge clouds
"It did not prevent the aircrafts of the international coalition to destroy the Iraqi war machine," he added.
Askary recalled the days when Saddam burned oil wells to create huge clouds of smoke, saying they "remained lit for months, and its smoke clouds covered neighboring countries."
He also downplayed the method used now by ISIS, saying that warplanes now have developed methods of combat which enable them to hit their targets through radars and it is highly unlikely for them to pick the wrong targets.
The U.S.-led coalition also continued its air assault in Iraq and Syria Friday and Saturday with fresh strikes, the Pentagon said.
In Iraq, three airstrikes were carried out by attack and fighter jets -- one in Tall Afar in the north and two in Hit in Anbar province -- with the help of Dutch aircraft.
Bomber and fighter jets conducted six airstrikes in Syria, including four in the battleground town of Kobane near the Turkish border.