'No terror suspicion' behind Saudi killing of American
Secretary of State John Kerry says U.S evaluating its 'security posture' following the shooting
The gunman suspected of killing an American citizen in Saudi Arabia had no links to an "extremist" organization, Saudi authorities said in a statement.
The Interior Ministry identified the alleged assailant of the attack at a gas station in eastern Riyadh as Abdulaziz Fahad Abdulaziz Alrashid, a Saudi-American citizen, who was wounded and apprehended following a shootout with Saudi security services.
Read Also: Image revealed of Saudi suspected of killing American
A statement from the Saudi Embassy in Washington quoting the Interior Ministry said Alrashid, 24, had been fired from U.S. defense contractor Vinnell Arabia, where the dead American and another U.S. national wounded in the attack had also worked.
Vinnell Arabia confirmed in a statement to Al Arabiya News on Wednesday that the suspect involved in the attack was a former employee at the company.
"Vinnell Arabia can confirm the suspect is a former employee and both victims are both current employees that were involved in yesterday's incident," the statement said, adding that it could not publicly release employee information.
The Saudi Interior Ministry said it had no evidence the attack was terror related.
"The security services have no proof that [the killer] had prior links with extremist organizations," the Saudi Press Agency quoted the spokesman as saying.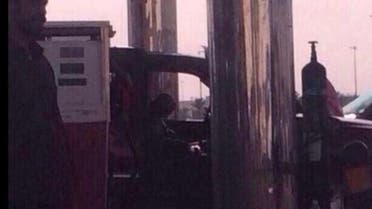 U.S. Secretary of State John Kerry told reporters in Paris that Washington is "in close contact" with the Saudi government over the incident.
"I can't speak to the motive at this point, except to say to you that there are some questions about whether it was or wasn't a disgruntled employee," he told a news conference in Paris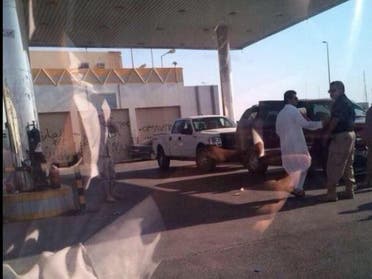 The Saudi Embassy statement said Alrashid had been recently dismissed from Vinnell Arabia due to "drug-related issues."
The U.S. Embassy in Riyadh was not immediately available to comment.
Vinnell Arabia is a U.S. military contractor supporting Saudi National Guard military programs in Riyadh.
"We are deeply saddened and regret to confirm the death of one of our employees, and the injury to another in Riyadh, Saudi Arabia," a statement from Vinnell Arabia said.
While the company is still waiting for confirmation that the victims' families had been notified of the incident, they are "working closely with the Saudi authorities and the State Department on their ongoing inquiries," the statement added.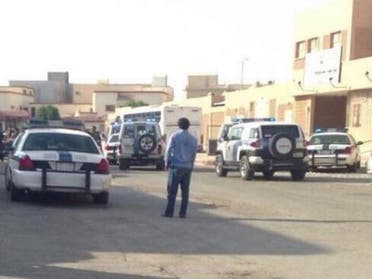 The attack at the gas station was about half a kilometer from the Vinnell Arabia base in Riyadh and about 32 kilometers from the U.S. Embassy, State Department spokeswoman Jen Psaki said.
Kerry said the United States was evaluating its "security posture" following the shooting.
Psaki said the American embassy was issuing a security advisory to U.S. citizens in Saudi Arabia to "advise them on the situation and any safety precautions they should take."
The last reported killings of Westerners by armed assailants in Saudi Arabia happened in 2007, when three French nationals were shot dead while camping in the northwest of the country.