Image revealed of Saudi suspected of killing American
Abdulaziz Fahad Abdulaziz Alrashid, 24, is the alleged shooter who authorities say was wounded in a gunfight with security forces
An image of the man suspected to have killed an American citizen in Saudi Arabia's capital on Tuesday has been obtained by Al Arabiya News Channel's online Arabic platform.
Read also: 'No terror suspicion' behind Saudi killing of American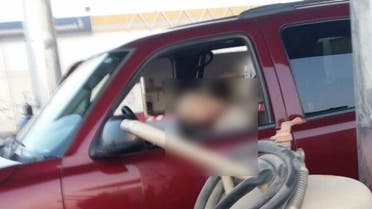 Abdulaziz Fahad Abdulaziz Alrashid, 24, the alleged shooter who authorities say was wounded in a gunfight with security forces, is a U.S.-born Saudi who had been fired from U.S. defense contractor Vinnell Arabia, an interior ministry spokesman said in a statement late Tuesday.
Riyadh's embassy in Washington said in a statement Tuesday that the suspect was recently dismissed from his job "due to drug related issues."
Vinnell Arabia is a U.S. military contractor supporting Saudi National Guard military programs in Riyadh.
"We are deeply saddened and regret to confirm the death of one of our employees, and the injury to another in Riyadh, Saudi Arabia," a statement from Vinnell Arabia said.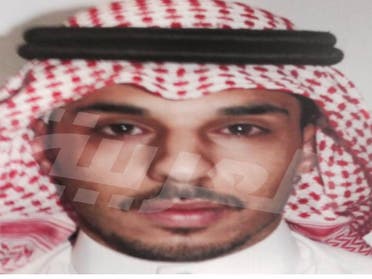 Vinnell Arabia also confirmed that the suspect involved in the attack was a former employee.
"Vinnell Arabia can confirm the suspect is a former employee and both victims are both current employees that were involved in yesterday's incident," the firm said in a seperate statement, adding that it could not publicly release employee information.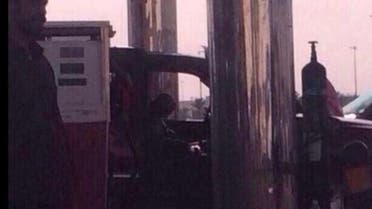 Saudi authorities said they had no evidence the case was terror-related.
"The security services have no proof that (the killer) had prior links with extremist organizations," the Interior Ministry spokesman said in a statement carried by the official Saudi Press Agency.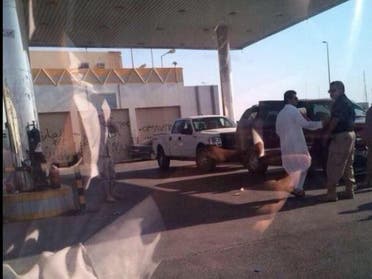 Alrashid was booked in Boise, Idaho, in 2011 for driving while "under the influence," according to Mugshotsonline.com. It appears that Alrashid left to Saudi Arabia following the incident, possibly fearing the repercussions in the United States. The words "failure to appear" appears beside Alrashid's image.
An investigation into the motive for Tuesday's shooting at a petrol station in eastern Riyadh is continuing.