ISIS besieges 700 Yazidi families in Mount Sinjar
Yazidi defense forces call for coalition forces to help to break the ISIS siege
Militants of the Islamic State of Iraq and Syria are besieging about 700 Yazidi families in Mount Sinjar west of the Iraqi province of Mosul, a security source told Al Arabiya News Channel Monday.
Local Sinjar Protection Forces holding back ISIS militants are quickly running out of supplies and ammunition and have sent out emergency appeals to U.S.-led coalition forces for help, the source said.
The source added the militants are deploying more forces in the area and are about 1 kilometer away from Sinjar.
Head of the spiritual council for Yazidis Tahsin Ali Saeed has pleaded international help to protect his people from "extermination."
Saeed said 5,000 Yazidis were killed, 7,000 including women and children were kidnapped and about 350,000 were displaced in Kurdistan, Syria and Turkey.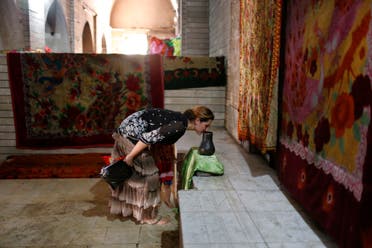 Meanwhile, coalition planes on Sunday air-dropped aid and ammunition to Kurdish fighters battling ISIS militants in the Syrian town of Kobane.
The supplies, delivered in several airdrops by U.S. Air Force C-130, were provided by Kurdish authorities in Iraq and were "intended to enable continued resistance against ISIL's attempts to overtake Kobane," the U.S. military said in a statement.