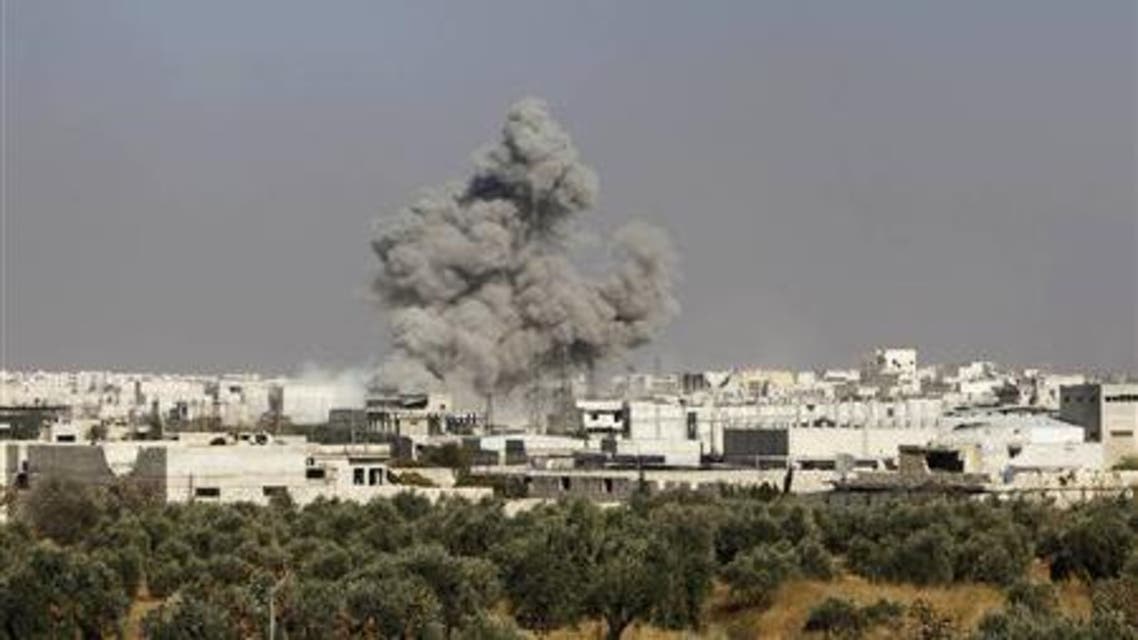 Syrian government forces shell rebel areas killing nine
Activists from the Syrian Observatory for Human Rights said government forces targeted the village of Tel Qrah Thursday night
Activists say that Syrian government forces have stepped up shelling of rebel-held areas, killing nine people in a village in the country's north.
Local activist Ibrahim Khatib and Rami Abdurrahman of the Britain-based Syrian Observatory for Human Rights said on Friday that government forces targeted the village of Tel Qrah the previous night.
They say the bombing is part of an intensified effort by the Syrian government forces to retake rebel-held areas around the country's key cities and towns while the U.S.-led coalition is focusing on fighting the Islamic State group.
Abdurrahman says the bombing killed nine, including three children.
Khatib says a hall where displaced Syrians were living was hit and that many bodies were badly burnt and could not be identified.