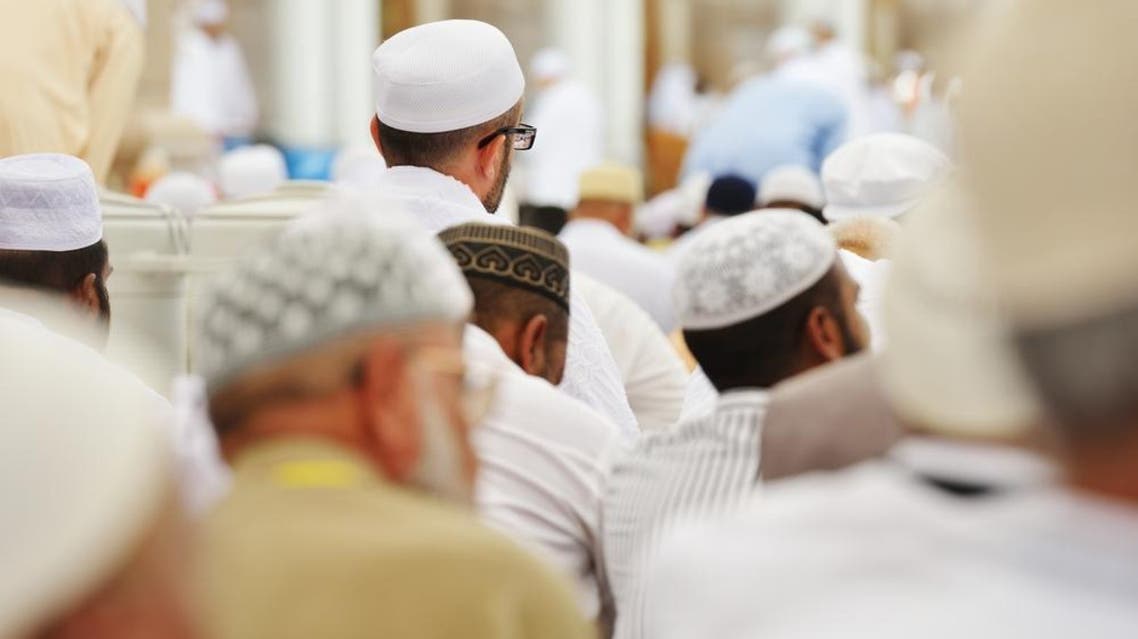 Saudi man detained for claiming to see Prophet in Madinah hotel
The man had worked as teacher for 20 years and was a principal of a school until he retired
lice have detained a man who claimed to have sat with and spoke to the Prophet Muhammad (peace be upon him) at a hotel, Al-Madinah daily reported.
Madinah Police spokesman Col. Fahad Al-Ghannam said the Commission for the Promotion of Virtue and Prevention of Vice (Haia) detained the man and referred him to police, who in turn will refer him to the Bureau of Investigation and Public Prosecution (BIP).
A video clip that went viral on social networking sites showed the man speaking to a number of people and claiming that he saw and spoke with the Prophet (peace be upon him). He said the Prophet (peace be upon him) was with him at a Madinah hotel, adding that he even accompanies some visitors to his grave where they see and talk to him.
The head of the Haia, Sheikh Abdullateef Al-Asheikh, has issued instructions to verify and authenticate the video clip before any measures were taken against the man.
A spokesman for the Haia said the behavior of this man was considered a deception of Muslims and an attempt to ruin and corrupt their beliefs with such claims.
The man worked as teacher for 20 years and was a principal of a school until he retired.
The imam of Quba Mosque, Dr. Masoud Al-Mohammadi, said one of Islam's characteristics is it denounces superstitions and myths and encourages Muslims to differentiate between truths and myths.
He explained that when Islam reached other countries, this led to a mix of cultures to spread between followers.
Some of these cultures have many superstitions and myths that also spread among Muslims, he added.
In addition, he said, some promoters of such superstitions and myths have mingled and mixed with Muslims to spread their ideologies, despite the great efforts of Islamic scholars to combat such behavior.
"We denounce the behavior of this individual who gathered a number of Haj pilgrims in a hotel and tried to convince them of his myths that the Prophet (peace be upon him) is present everywhere and that Fatima, his daughter, accompanies him wherever he goes," he said.
Al-Mohammadi said this individual's claim that a lack of love for the Prophet (peace be upon him) is the reason why other Muslims cannot see him in reality is "completely false and unacceptable".
He noted that the Prophet's (peace be upon him) saying, "Those who sees me in his dream will see me in reality", has different explanations according to scholars.
One of the explanations is that the saying is directed toward those who lived during his era, and another is that those who see the Prophet (peace be upon him) in their dreams will see him in reality on the day of resurrection.
Al-Mohammadi said: "It is regrettable that this man was a teacher and that he also was a school principal.
"The Ministry of Education should carefully review what teachers promote and teach their students through various committees that should continuously conduct reviews."
He stressed that the Ministry of Haj should also tell Haj companies not to allow individuals to preach to others, except with the permission of concerned bodies. He added that such activities are held in hotels, but the managements of these businesses are not aware of them.
This article was first published in the Saudi Gazette.