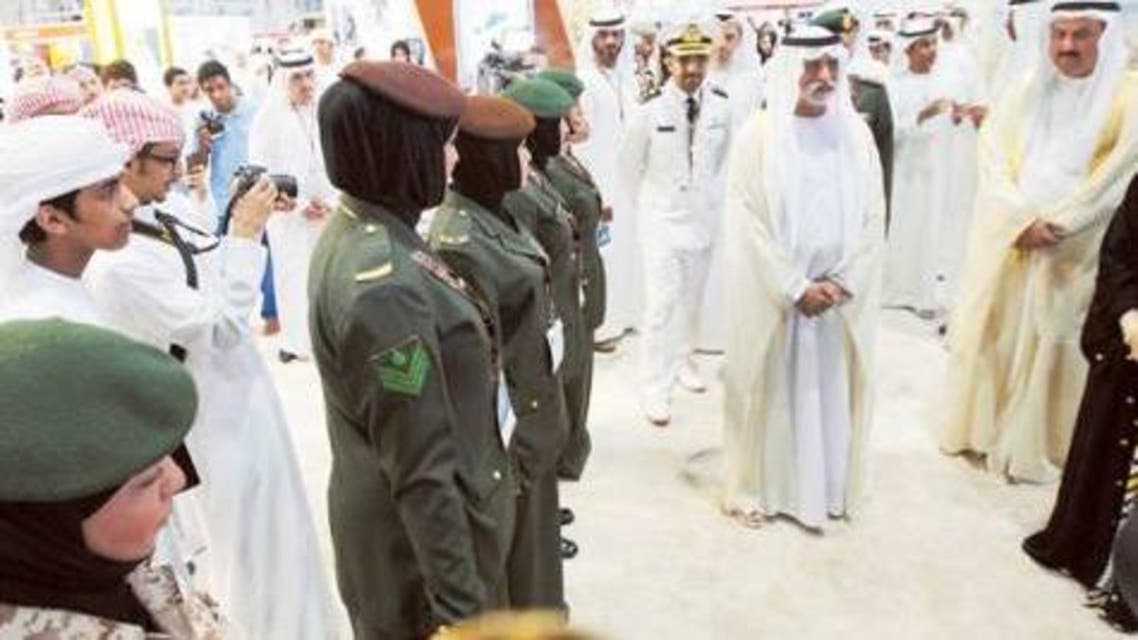 UAE female students sign up for national service
National service is optional for Emirati women but compulsory for Emirati men
Female students in the UAE were seen applying to join the country's national service during an Armed Forces pavilion in Abu Dhabi this week, Gulf News reported on Wednesday.
While national service is optional for Emirati women, the decision to enroll is supported with benefits from the state, "including priority for jobs in government institutions and private businesses, marriage grants, housing plots and scholarships," Gulf News reported citing a draft law.
"The most significant accomplishment towards gender equality in the UAE, and even in the region, is most visible through women's participation in the military. Emirati women expressed a great desire for preparation in defending this country this year," Azza Jasem, a trainer at a military school in Abu Dhabi, told the newspaper.
Earlier this year, the UAE issued a law making military service compulsory for Emirati men in a move highlighting the Gulf state's concern over unrest in the region.
The law applies to all males between the ages of 18 and 30 and in good medical health. Men who have a high school degree or its equivalent will serve nine months, while those who do not have a high school diploma will serve for two years, state news agency WAM reported.