Israeli killed in East Jerusalem car attack
The assailant was identified as Palestinian man Ibrahim Akari from East Jerusalem
A Palestinian rammed his car into a crowded train platform in east Jerusalem on Wednesday, in the second attack of its kind in two weeks, killing one person and fuelling concerns of another Palestinian uprising.
Israeli security forces identified the assailant as Ibrahim Akari from East Jerusalem.
Hamas claimed responsibility for the attack, which it termed as the "the heroic running-over operation."
"We praise this heroic operation," said Hamas official Fawzi Barhoum. "We call for more such ... operations."
Video: moment Palestinian rams van into Jerusalem pedestrians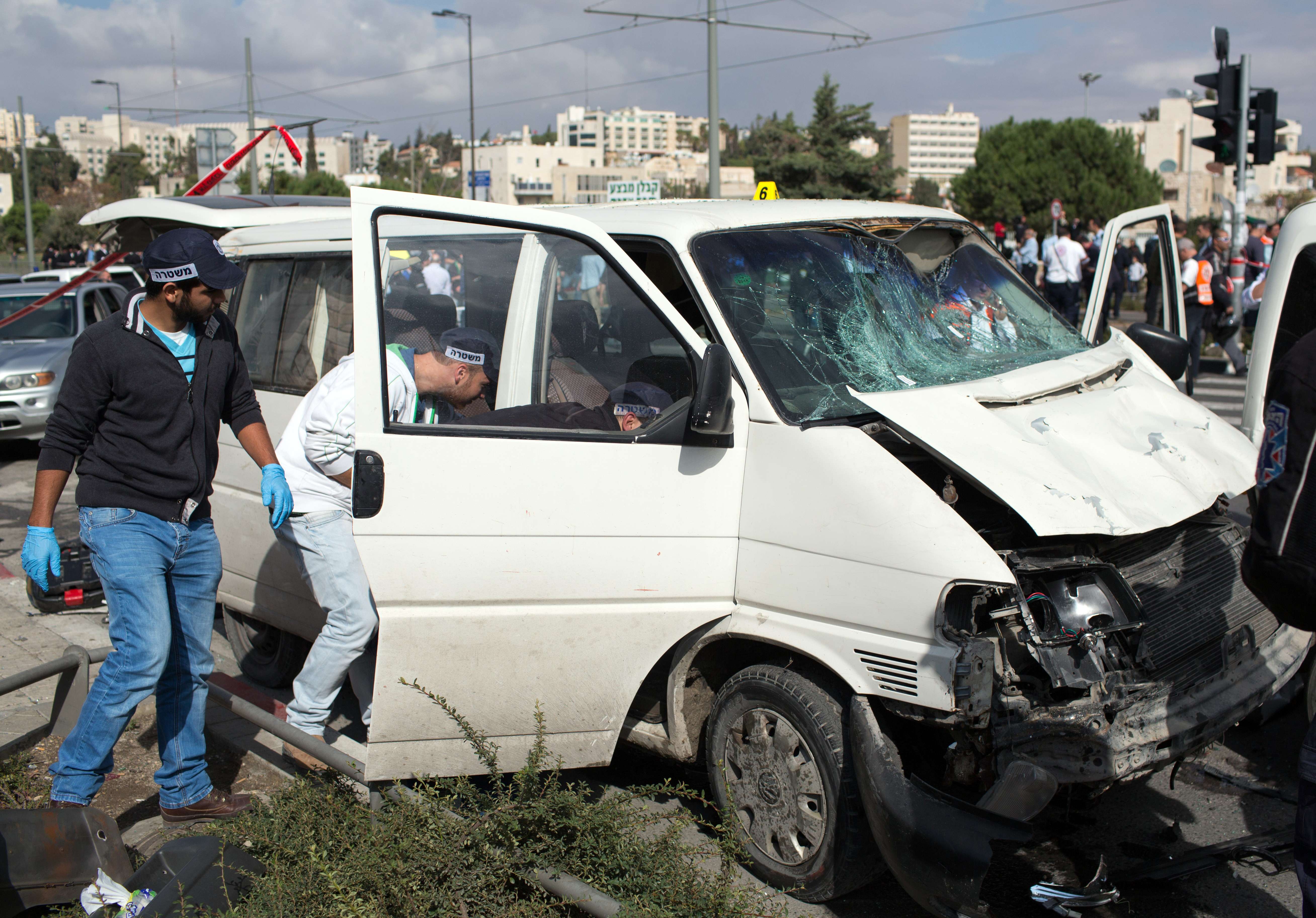 Israel's Minister of Public Security Yitzhak Ahronovich said civilians and police officers were among the wounded. He praised the police officer who neutralized the Palestinian attacker, saying that "a terrorist who attacks civilians deserves to be killed."
U.S. Secretary of State John Kerry condemned the attack saying it was a "terrorist act" that "only raises tensions" in the tinderbox region.
Speaking ahead of a meeting with Jordan's foreign minister in Paris, Kerry told reporters: "That is not just a terrorist act and an ... atrocity, but it only makes matters worse. It only raises tensions."
The attack was almost identical to one two weeks ago, also committed by a Palestinian from east Jerusalem, that killed two people, a baby girl and a young woman from Ecuador, at a train platform near the scene of Wednesday's attack.
Palestinian protesters and Israeli police have been clashing almost daily in east Jerusalem in recent months.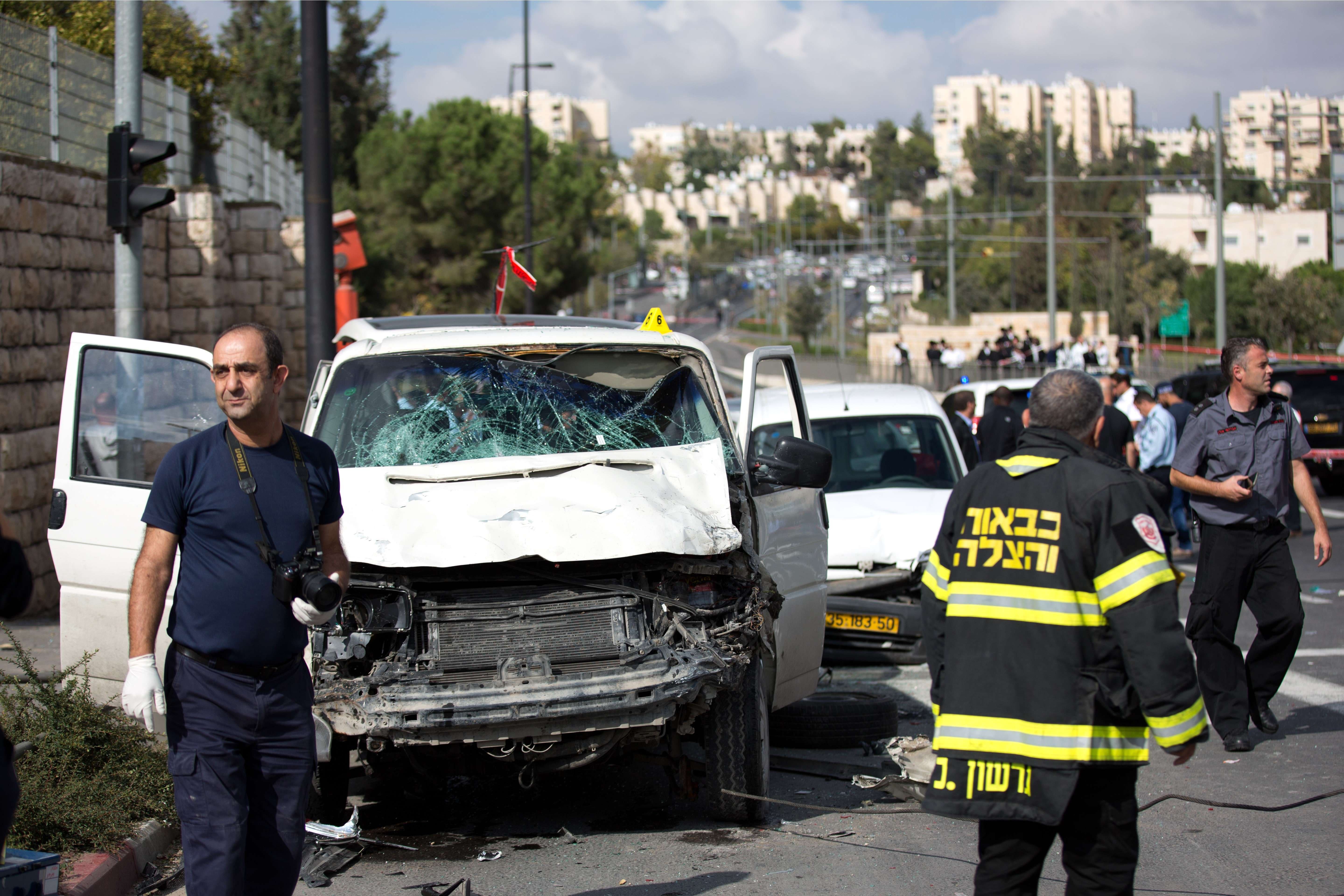 Palestinians accuse Israel of trying to change the delicate status quo at al-Aqsa mosque and have mounted daily stone-throwing protests at the site.
Jordan oversees religious administration at the site. Its state news agency said a decision to withdraw the kingdom's ambassador to Israel was taken "in protest at the increasing and unprecedented Israeli escalation in the Noble Sanctuary."
The move comes days after the two countries marked the 20th anniversary of a landmark peace accord.
[With Agencies]