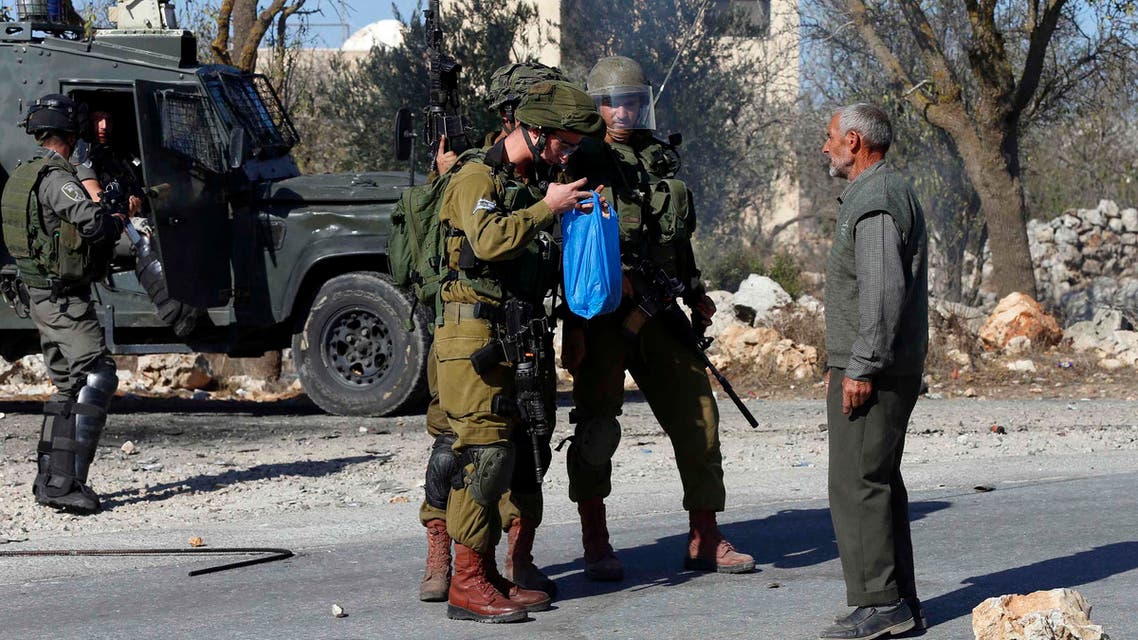 Palestinian driver hits Israeli soldiers in West Bank
A police statement said they were hit by a vehicle with Palestinian license plates
A Palestinian drove into a group of soldiers in the occupied West Bank on Wednesday, the army said, injuring three, hours after a similar attack killed a Jerusalem policeman.

"One is in critical condition, two with moderate wounds," army spokesman Lieutenant Colonel Peter Lerner said on his official Twitter account.

A police statement said they were hit by a vehicle with Palestinian license plates as they stood guard outside El-Arub Palestinian refugee camp, south of Bethlehem.

The driver escaped.

"Searches for the perpetrator are under way," Lerner said.

The attack took place at around 10.00 pm (2000 GMT), around 10 hours after a Palestinian slammed his car into pedestrians in Jerusalem, killing a border policeman and wounding nine other people in the second such attack in a fortnight.

Police described that incident, which took place on the seam line between west Jerusalem and the city's annexed Arab east, as a "hit and run terror attack" and used the same term for the West Bank event.

Palestinian sources reported large numbers of soldiers around El-Arub but no immediate confrontation with residents.