Iraqis mourn death of poet who fought ISIS
Iraqis on social media mourned the death of renowned poet Ali Rashm, who volunteered with the Iraqi army to fight ISIS militants
Iraqis on social media mourned the death of renowned poet Ali Rashm, who was reportedly killed fighting against the Islamic State of Iraq and Syria (ISIS) extremist group.
On his official Facebook page, which has more than 10,000 likes, Rashm's fans expressed sorrow of the 26-year-old's "martyrdom."
Rashm, who volunteered to join the Iraqi army four months ago, died in hospital after sustaining severe wounds in the battleground city of Jurf al-Sakhar, located 60 kilometers southwestern of Baghdad, the local al-Ghad Press website reported.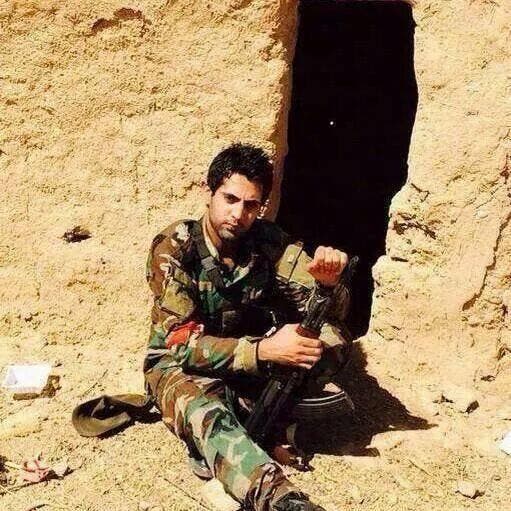 "News of the death of this beautiful and honorable poet is sad. May God bless his soul and give patience to his family," one fan said on Facebook, while another wrote poetry to his memory: "Why did you die? I can't see you in a coffin, you of blossomed flowers' age, You pomegranate tree..."
Meanwhile on Twitter, one fan wrote: "Goodbye Ali Rashm, goodbye you hero, goodbye you free man."
Late Thursday, an assembly of Iraqi artists offered their condolences to his family in an official statement while the head of the al-Sadiqoun political coalition Hussam Salem told al-Ghad that the "martyr was heroic when he was fighting for his country."
Despite the U.S.-led airstrikes on ISIS targets in Iraq and Syria, the militants continue to be in control of large swathes of land in the country's north and west.
However, the Associated Press reported on Thursday Syrian and Kurdish activists estimating that nearly 600 ISIS militants have been killed — its heaviest losses since taking over large parts of Syria and Iraq in a summer campaign.