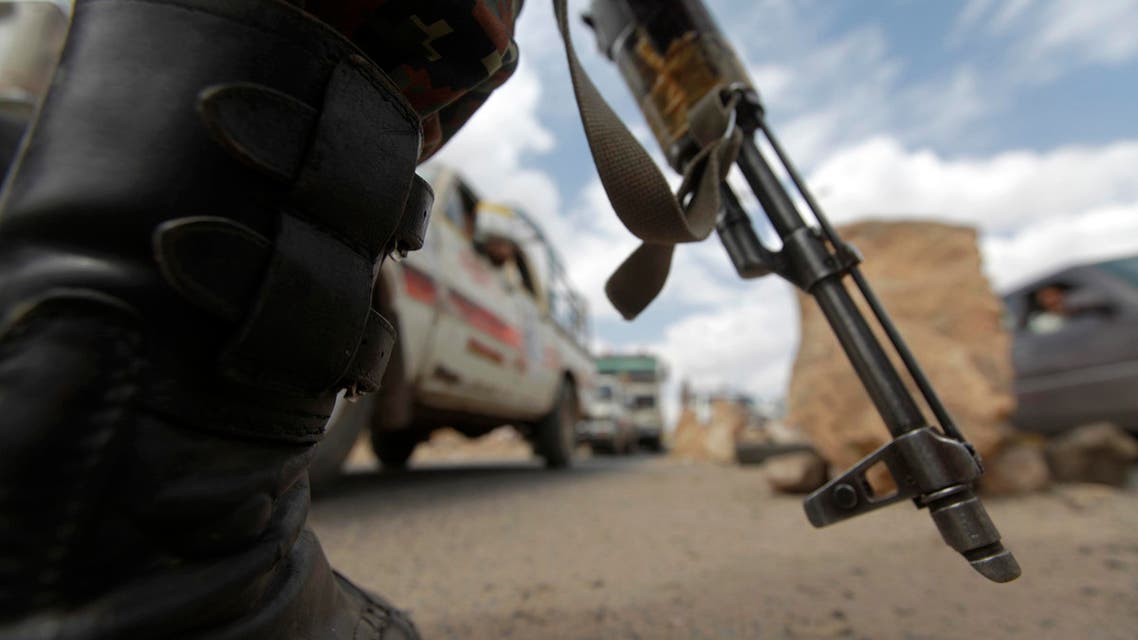 An explosion in Sanaa kills at least six Houthi rebels
Three security guards and a rebel were killed in overnight clashes and two others were wounded
At least six Houthis have been killed in an explosion near a rebel checkpoint in the town of Rada, south of Sanaa, an Al Arabiya correspondent reported Tuesday.
The explosion occured as the Shiite rebels were trying to impose their authority at the city's international airport, setting off clashes with security personnel that left four dead.

The officials said Tuesday that three security guards and a rebel were killed in overnight clashes, according to the Associated Press.
Two other guards and an airport employee were wounded.

The officials say airport security tried to prevent the Houthi rebels from interfering in airport affairs and trying to search passengers.

The Houthis, widely suspected of having links to Iran, took Sanaa in September and later expanded their offensive to other towns, waging battles with Sunni tribesmen and al-Qaeda militants.

The officials said flights were suspended during the clashes. They spoke on condition of anonymity because they were not authorized to talk to the media.