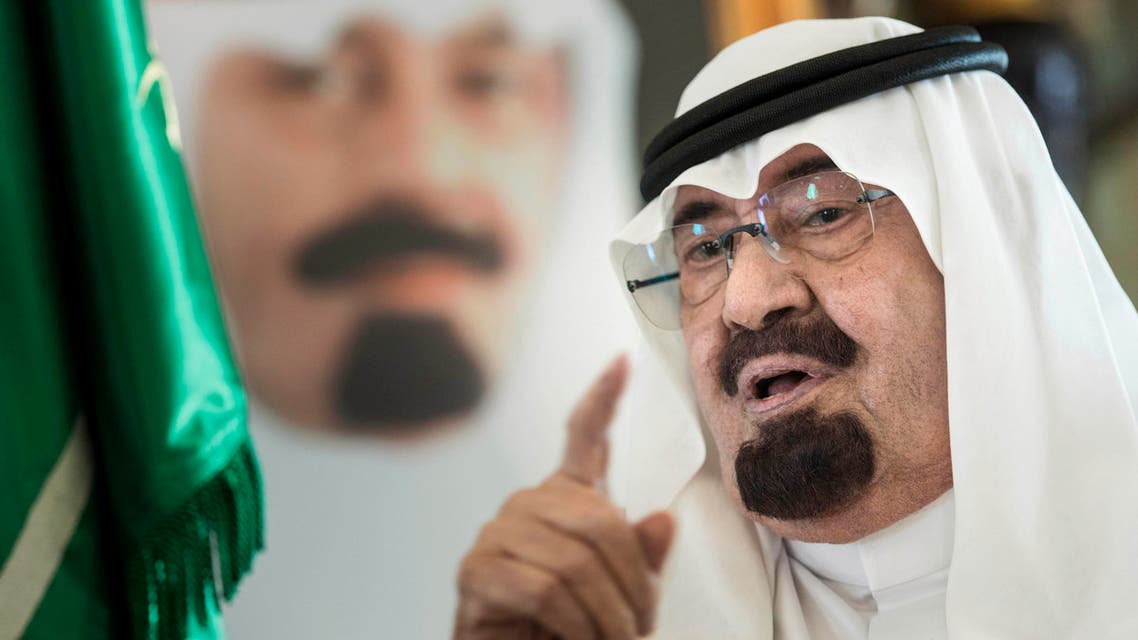 Saudi king hails Riyadh pact, urges Egypt cooperation
Saudi king praised Egypt for helping in security the pact
Saudi King Abdullah bin Abdulaziz praised on Wednesday a recent meeting in Riyadh that saw an end to the rift between the Gulf Cooperation Council and member Qatar, the Saudi Press Agency reported.
An unannounced meeting between GCC leaders ended Sunday evening after resolving a long-standing schism with fellow member-state Qatar, Al Arabiya News Channel's correspondent reported.
Aa a result of the meeting, the Saudi, Emirati and Bahraini ambassadors to Qatar will return to their posts in Doha following eight months of tense relations.
In the statement carried by the state-run agency, the Saudi king expressed hope the pact in Riyadh would represent an end to divisions and said the agreement aimed at a comprehensive framework for restoring Arab unity.
"We thank God who allowed us and our brothers in the United Arab Emirates, Bahrain and Kuwait to reach the Riyadh accord on Sunday in the city of Riyadh and who made us … keen to end all the causes of [pressing] differences and to allow … for a new page to be turned toward cooperation," the king said in the statement.
Egypt cooperation
He also called on Egypt to back the GCC pact ending an eight-month dispute over Qatar's backing of Islamist movements and its promotion of Arab Spring revolts.
King Abdullah appealed to the leadership and people of Egypt to "work with us for the success of this step in the march of Arab solidarity."
In response to Saudi's request, Egypt said it was welcoming the call from King Abdullah.

"(Egypt) confirms its full response to this honest invitation that represents a big step towards Arab solidarity," a presidential statement said.

The statement did not mention Qatar explicitly, but relations between Cairo and Doha have deteriorated since President Abdel Fattah al-Sisi, then army chief, removed Mohammed Mursi of the Muslim Brotherhood from power last year following mass protests against his rule.
Egypt's ambassador to Qatar was recalled to Cairo earlier this year over political tension between the two states.
[With Reuters]