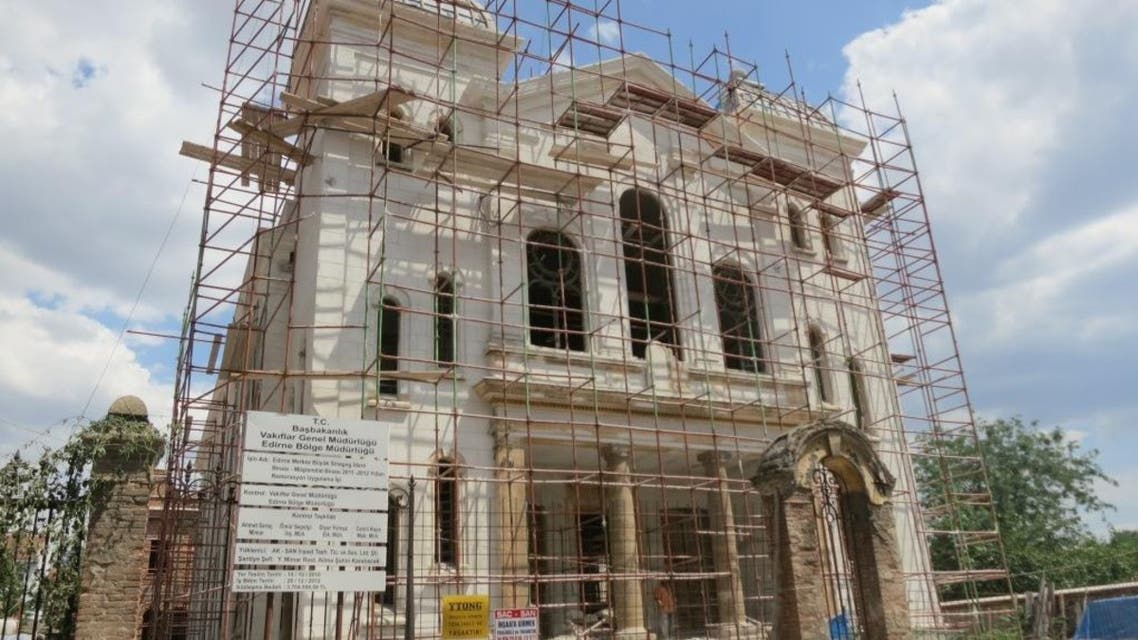 Turkey synagogue to host worshippers despite governor threats
Edirne Governor Dursun Şahin threatened that the 100-year-old synagogue undergoing renovation would be converted into a museum once works are over
A Turkish official said a landmark synagogue would remain a house of worship and would not be converted into a museum despite threats from the city's governor, Turkey's Hurriyet Daily News reported.
Edirne Governor Dursun Şahin threatened that the 100-year-old synagogue undergoing renovation would be converted into a museum once works are over, which he said would be a response to the recent unrest in Jerusalem.
"When those bandits blow winds of war inside al-Aqsa and slain Muslims, we build their synagogues," Şahin was quoted as saying by the Turkish daily.
However, a Turkish official said that the Synagogue would remain a house of worship
"All decision regarding the functions of the buildings owned by the Directorate General of Foundations is taken by the directorate," Foundations Director General Adnan Ertem told the Anadolu Agency.
"Our intention is to keep that building as a house of worship to serve all visitors," he said.
According to Ertem, 3.7 million Turkish Liras ($1.6 million) have been allocated to the restoration of the synagogue, which he said will serve as a place of worship and visitation like Istanbul's Sultanahmet mosque.
"All visitors should be able easily pray there, which is the biggest synagogue in Europe, that is our intention" he said.
One Turkish lawmaker described Şahin's remarks as "anti-Semitic," the Turkish daily reported.
"If Şahin will not resign to save the dignity of his post and Turkey's honor, he should be removed from his post immediately," Republican People's Party (CHP) lawmaker Aykan Erdemir said.
"I say this with a huge hatred inside me," Şahin said on his rant.
"We clean their graveyards, send their projects to boards. The synagogue here will be registered only as a museum, and there will be no exhibition inside it."