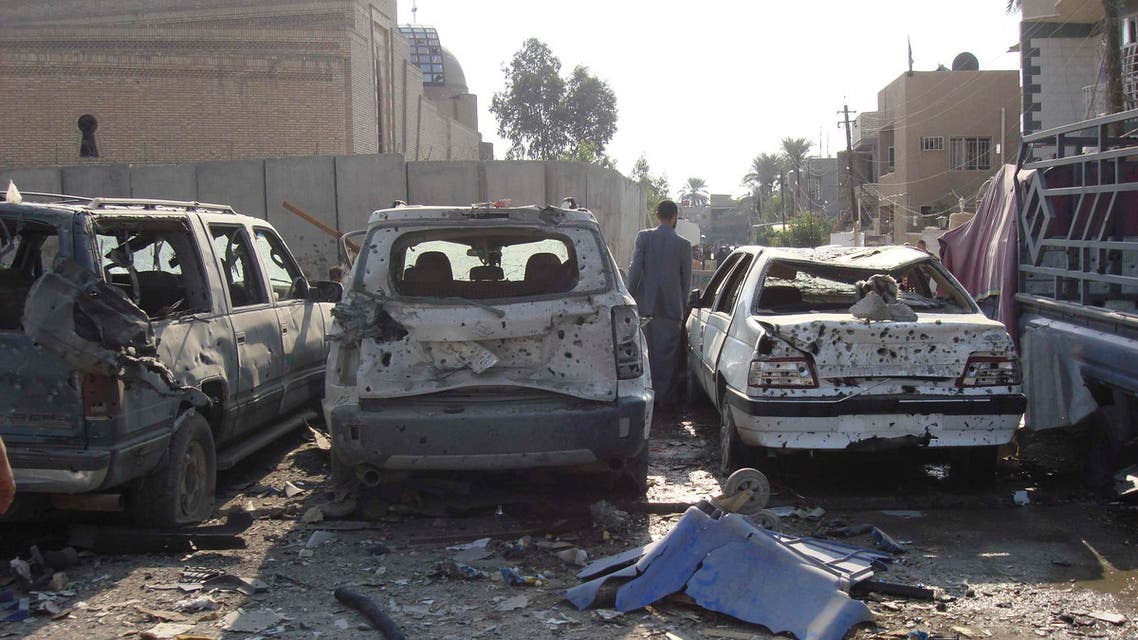 Baghdad car bomb kills at least 10
The city is hit by near-daily bombings and shootings that kill hundreds of people each month
A car bomb exploded in a crowded Shiite-majority area of the Iraqi capital on Monday, killing at least 10 people and wounding at least 31, security and medical officials said.
The blast in the Shaab area of northern Baghdad struck an area where minibuses gather near a market.
There was no immediate claim for the blast, but the Islamic State of Iraq and Syria (ISIS) militants group, which frequently targets members of Iraq's Shiite majority, has said it was behind multiple car bombings in Baghdad in recent weeks.
Frequent bombings
The city is hit by near-daily bombings and shootings that kill hundreds of people each month.
Security forces, despite being deployed at checkpoints and other positions across Baghdad, are consistently unable to prevent such attacks.
The violence comes as security forces and pro-government fighters battle to push back ISIS, which has seized significant territory since June.
They are now backed by U.S.-led air strikes targeting the militants in both Iraq and neighboring Syria, and also supported by international advisers.