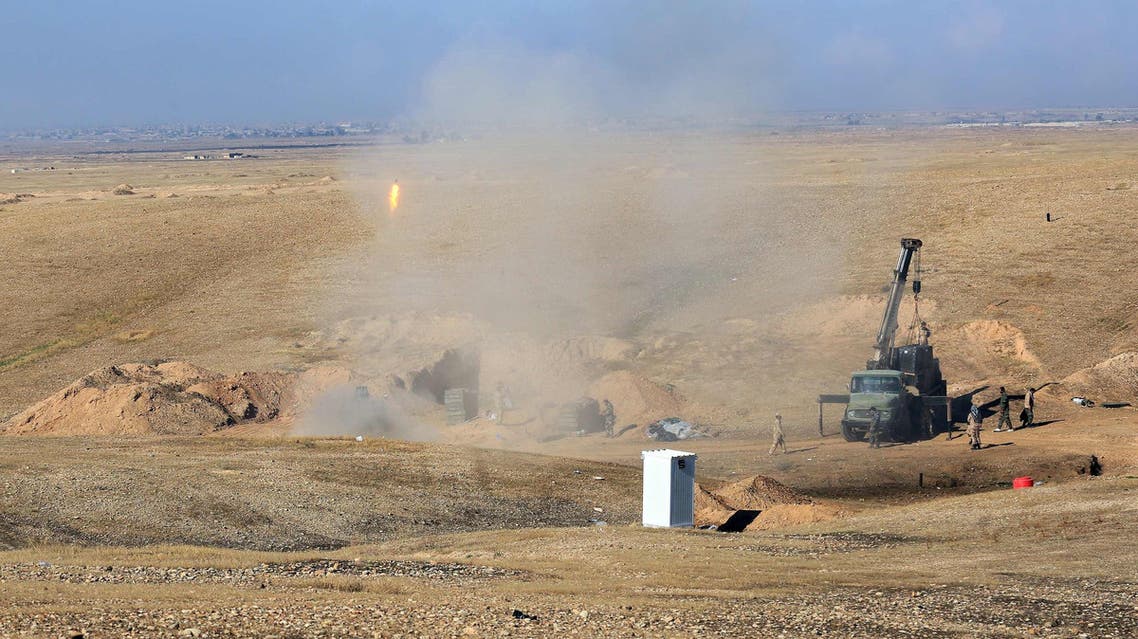 Iraqi troops retake 2 towns in eastern province
Police officials in Diyala province said Monday that Iraqi forces entered the towns of Saadiya and Julala late Sunday
Iraqi authorities say Iraqi troops backed by Shiite militias have retaken two towns seized previously by militants in an eastern province.

Police officials in Diyala province said Monday that Iraqi forces entered the towns of Saadiya and Julala late Sunday after fierce clashes with fighters from the Islamic State of Iraq and Syria group.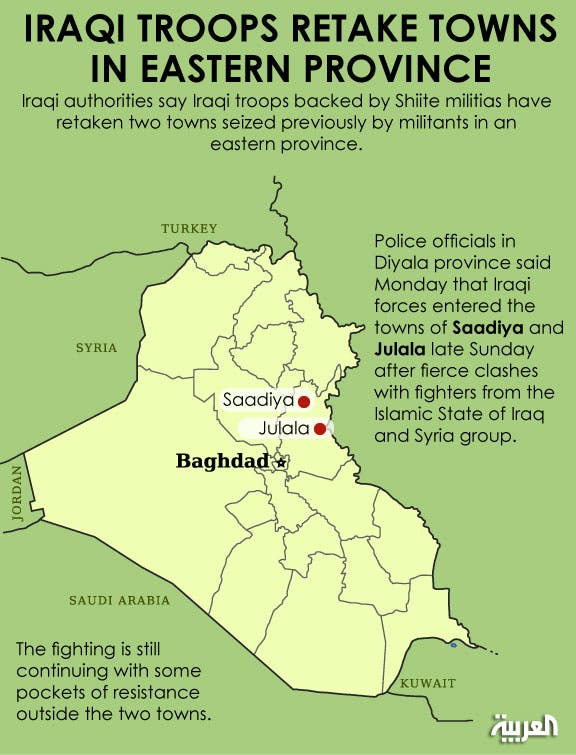 The fighting is still continuing with some pockets of resistance outside the two towns, said the police officials.

Islamist militants seized the towns of Jalula, 125 kilometers northeast of Baghdad, and Sadiyah, 95 kilometers north of the capital during a stunning blitz in June which enabled ISIS to take control of large swaths of land in the country's north and west.