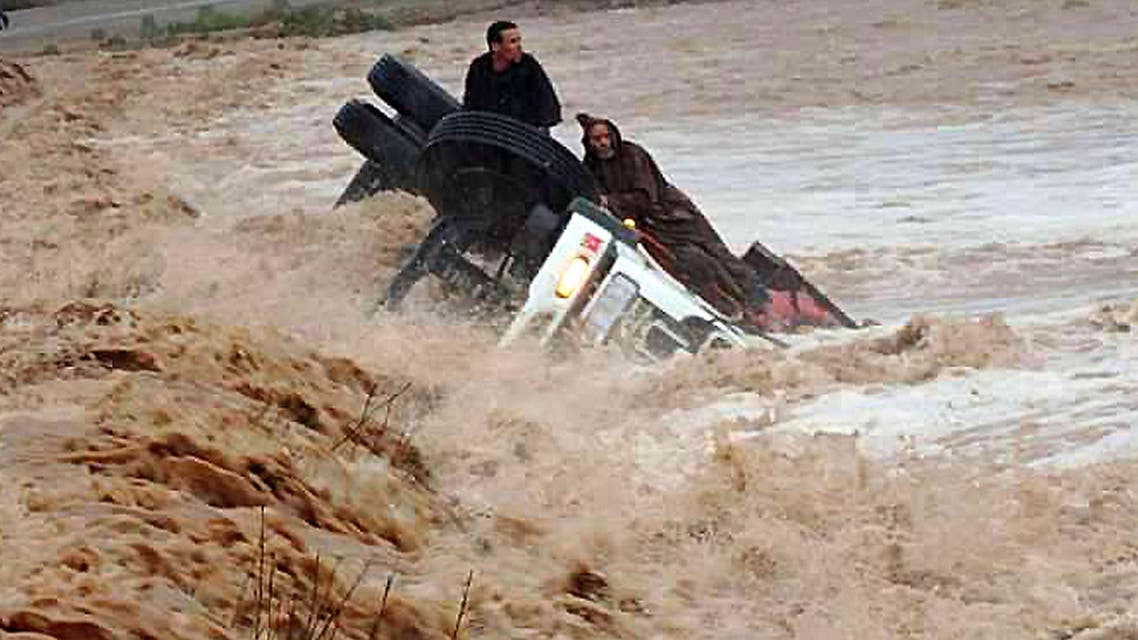 Morocco flash floods kill at least 32
The storms since Saturday caused flash floods in much of the south at the foot of the Anti-Atlas Mountains
The death toll from three days of what residents described as the heaviest storms to hit southern Morocco in decades has climbed to at least 32, authorities said on Monday.
The storms since Saturday caused flash floods in much of the south at the foot of the Anti-Atlas Mountains, but a weather alert was finally called off on Monday afternoon.
The interior ministry gave an updated toll of at least 32 dead and six missing.
Rescue teams earlier recovered 11 bodies from high waters near Talmaadart River in the Guelmim region on the edge of the Sahara desert that bore the brunt of the storms.
Authorities said two other people were missing in the same region, while at least five in total were unaccounted for in areas including Ouarzazate and Marrakesh, where cars and trees were swept away by the raging waters.
A girl of nine was among six people swept away by the bulging Tamsourt River, also in Guelmim.
"We haven't seen anything like this since the floods of 1986... People were very scared," resident Mustapha al-Gemrani told AFP by telephone.
Swept away
"A family returning from a wedding were swept away and we don't know what has happened to them. But now the skies have cleared and helicopters are overhead," he said.
The authorities have set up crisis cells in the affected zones and the royal palace announced it would cover the expenses of victims' funerals and medical treatment for the injured.
On Sunday, the country's MAP news agency quoted the interior ministry as saying some 130 all-terrain rescue vehicles and 335 Zodiac inflatables and other boats were searching for the missing.
Rescue operations have so far "saved 214 people, dozens of whom were evacuated by army and royal guard helicopters", the interior ministry said.
Around 100 mud-brick homes were partly or totally destroyed in the south, and 100 roads cut off, including six national highways.
"In three days, the damage has been huge," Abdelkrim Rida, a resident of Ighounane, close to Ouarzazate, told AFP.
"Many people are homeless and some have also lost their livestock."
The head of Ouarzazate province's tourism office, Zoubir Bouhout, said two planes were chartered late Sunday to fly out 200 tourists, half of them French.
According to the 2M television channel, 25 centimetres (almost 10 inches) of rain fell in just a few hours on some areas.
Spain's government said in a statement it had sent "emergency aid" to Morocco in the wake of the flooding.
Flash floods are common in Morocco, where four children drowned near Ouarzazate in September.
The authorities have stepped up alert systems in valleys of the Atlas region, especially in the tourist area of Ourika, south of Marrakesh, where hundreds perished in flash floods in 1995.