5 killed in clashes between Houthis, Yemen tribesman
Clashes erupted early in the morning and continued for two hours
Five people were killed in clashes between Shiite Houthi fighters and Sunni tribal opponents in Sanaa early on Wednesday, medical sources said, in some of the worst violence in Yemen's capital since it was seized by the Houthi movement in September.

Residents of al Hasba area of the capital said clashes erupted between Houthi fighters and members of the Sunni al-Ahmar clan early in the morning and continued for two hours.

Houthi sources told Reuters that some Ahmar followers had refused to stop at a checkpoint, igniting the clashes.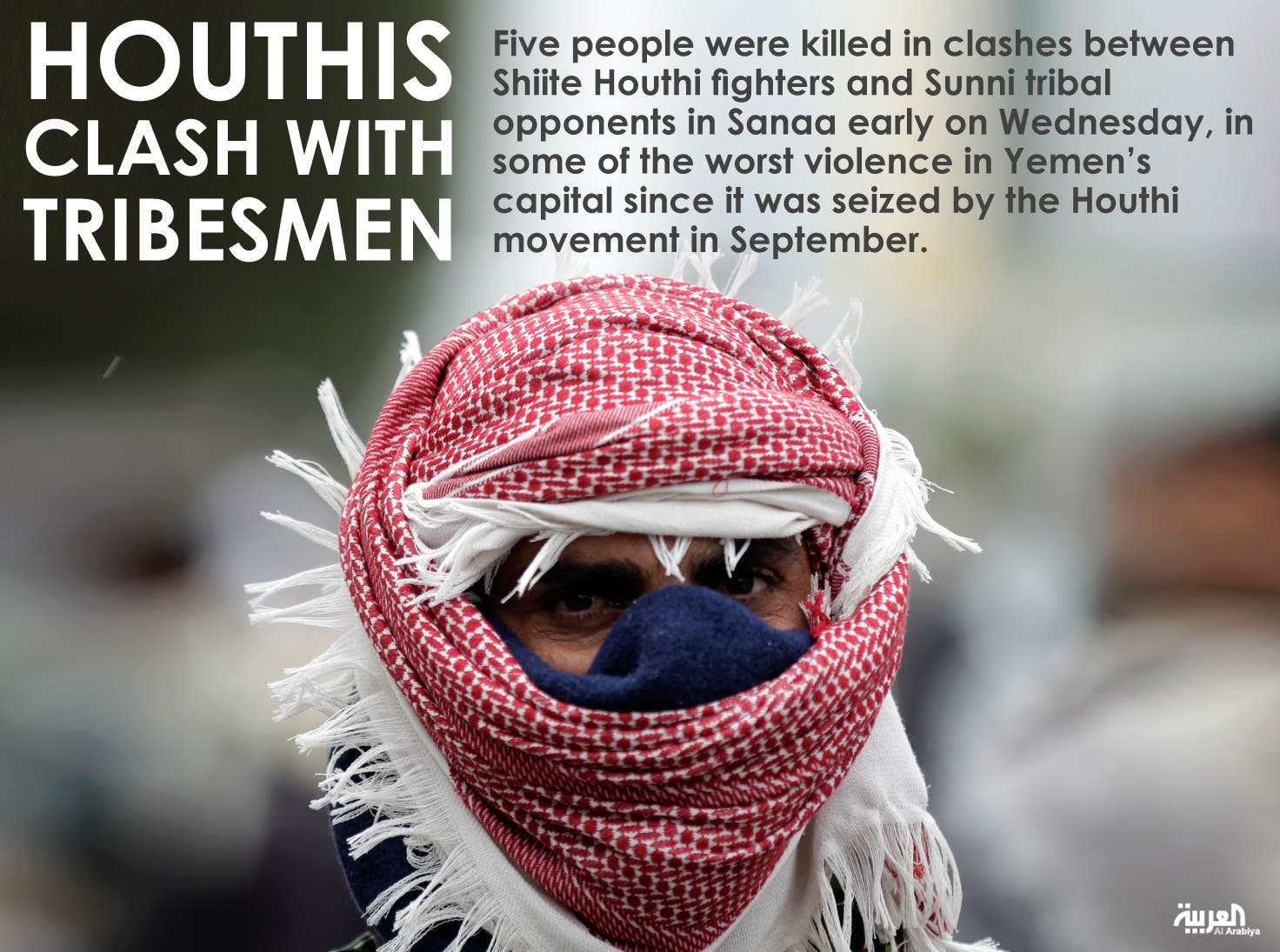 The Houthis have become the main political force in Western-allied Yemen since capturing the capital in late September.

The main losers from the Houthis' advance into the city have appeared to be Sunni Islamist party Islah and its leaders from the al-Ahmar family, which dominates a major tribal bloc.


In a statement on their website, Houthis said they were combing the Hasba area after the attack to pursue those who fled.

Yemen has struggled to recover its political stability following the ousting of veteran autocrat Ali Abdullah Saleh amid Arab Spring protests in 2011.

During the pro-democracy unrest the military split between forces loyal to Saleh and those backing General Ali Mohsen al-Ahmar, a Sunni Islamist-leaning general who had backed the uprising and went on to become a military adviser to Hadi.

The rift weakened the army and contributed to the rise of al Qaeda militants and the advance of the Houthis, whom Ahmar had battled in a series of devastating wars.