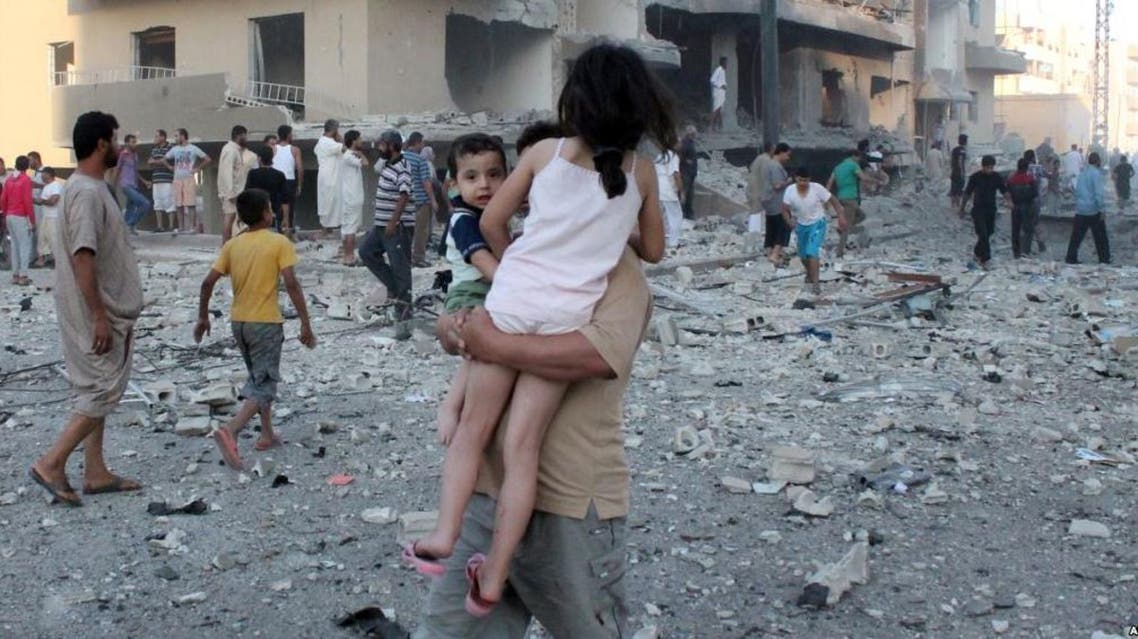 U.S. 'horrified' by Syrian regime raids
Washington described 'Assad regime's continued slaughter of Syrian civilians' as exposing its 'callous disregard for human life'
The United States said Wednesday it was "horrified" by Syrian regime air strikes in the stronghold Raqqaa that killed at least 95 people, slamming the government for its "continued slaughter," Agence France-Presse reported.
The U.S. State Department condemned the strikes, and said the regime had no value for human life.
"We are horrified by the reports that [President Bashar al-] Assad regime's airstrikes yesterday in Raqa, Syria killed dozens of civilians and demolished residential areas," State Department spokeswoman Jen Psaki said in a statement.
The bombing Tuesday was the deadliest by Assad's air force since militants from the Islamic State of Iraq and Syria (ISIS) seized the city last year and declared it their capital.
It was not clear how many ISIS fighters were killed, but the Syrian Observatory for Human Rights said more than half of the dead were civilians.
"The Assad regime's continued slaughter of Syrian civilians further exposes its callous disregard for human life."

She said Assad had lost his right to rule, and said his actions should be held accountable.

"We've been clear that Assad long ago lost all legitimacy to govern and that the Syrian regime must be held responsible for its brutality and atrocities against the Syrian people."

Psaki blamed Assad's government for continued human rights abuses and violating international law, accusing the regime of "murder, hostage-taking, enforced disappearances, torture, rape, sexual violence and the indiscriminate use of barrel bombs."
New attacks
Shortly after Psaki's statement, new attacks carried by the Syrian regime in the suburbs of Damascus were reported by state media and activists, according to the Associated Press.
State news agency SANA said 50 "terrorists" were killed in an ambush as they tried to flee the eastern suburb of Maydaa toward the nearby area of Dumair. State media refers to rebels as terrorists.
Meanwhile, the Britain-based Syrian Observatory for Human Rights, which relies on a network of activists inside Syria, said at least 30 men were killed in the Wednesday night ambush by Syrian troops and members of Lebanon's militant Hezbollah group.


[With AP and AFP]