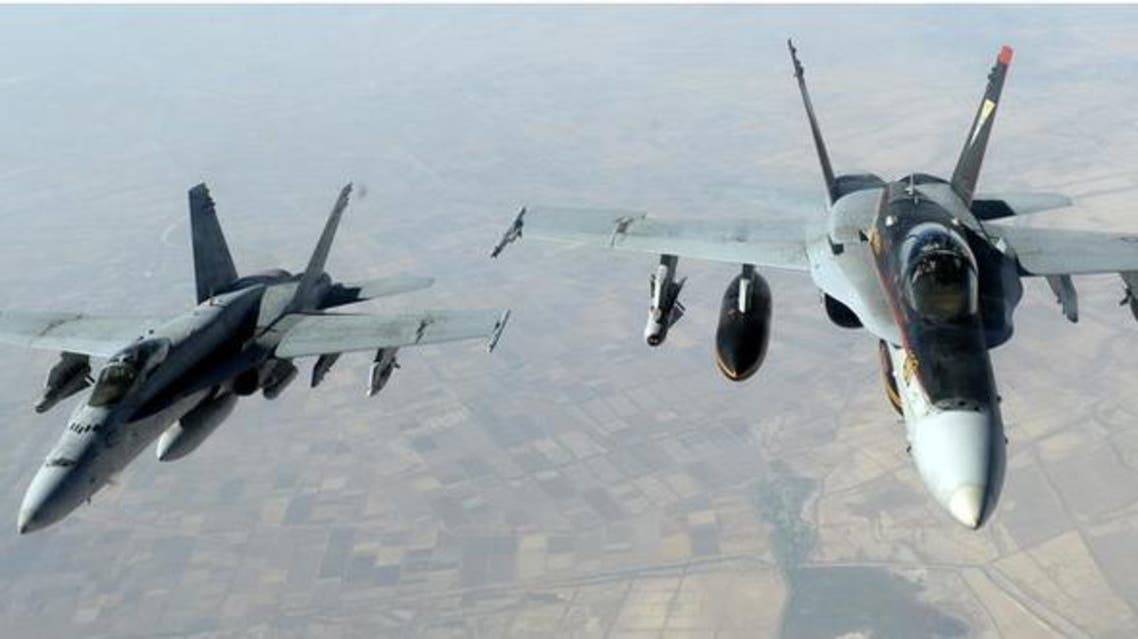 Strikes kill dozens of ISIS fighters north of Mosul
The militant group has suffered major blows in Iraq in recent weeks
Dozens of militants from the Islamic State of Iraq and Syria (ISIS) group were killed in air raids in the northern Iraqi city of Mosul on Friday, Al Hadath television reported.
ISIS seized Mosul, Iraq's second largest city and home to around 2 million Iraqis, in June as part of its sweeping advance through northern Iraq almost unchallenged by Iraq's national army. Thousands of Yazidis had to flee their homes, in addition to Christians living in Mosul, in fear of being targeted by the extremist group.
ISIS fighters claim to have set up an "Islamic Caliphate" that will wash away borders drawn by Western powers in the 20th century.
But the militant group has suffered major blows in Iraq in recent weeks. On Wednesday, an air strike in west Iraq reportedly killed a senior figure of the group.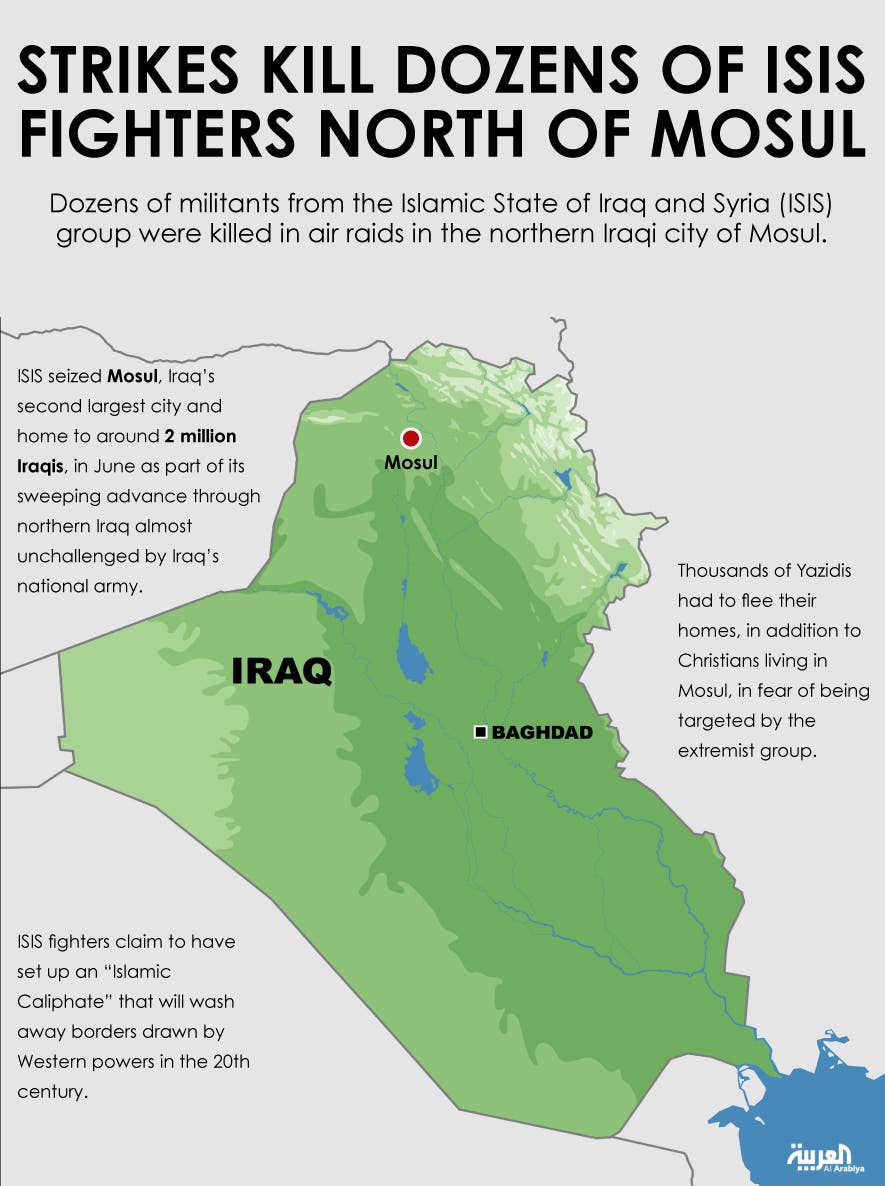 Senan Meteeb, the so-called ISIS "emir" of the western Anbar province, was reportedly killed by a coalition air raid in the Anbar city of Hit. Twenty-four other ISIS fighters were also reportedly killed.
On the same day, ISIS failed to take the oil-rich Iraqi city of Kirkuk. The Iraqi army and Kurdish peshmerga forces backed by the coalition air force repelled a major attack by the by the group on the northern Iraqi city.
Iraqi security forces wilted under the initial June ISIS onslaught, but are now backed by U.S.-led air strikes, international advisers, Shiite militiamen and Sunni tribes, and have begun to claw back some areas.