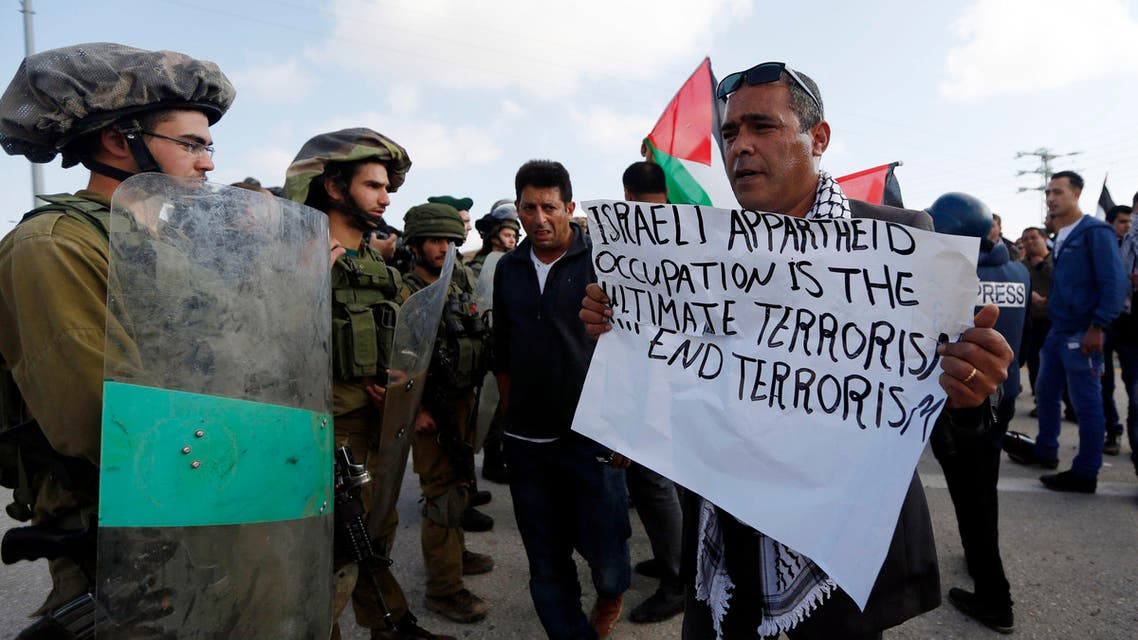 Italian man seriously wounded at West Bank protest
Hospital: he was shot during a peaceful protest near Nalbus
An Italian man marching in support of Palestinians in the northern West Bank on Friday was shot and seriously wounded by Israeli forces, a Palestinian hospital official said.
Ramallah Hospital director Ahmad Bitawi says 30-year-old Patrick Corsi was shot during a peaceful protest Friday in the village of Kafr Qaddum, near Nablus. He described Corsi's condition as stable.
Village resident Khaldon Ishtawi said Israeli soldiers opened fire without provocation on about 400 protesters from a distance of about 40 meters (130 feet) and shot Corsi in the chest.
The Israeli military said it was investigating the incident.
In other violence Friday, Israeli security forces fired tear gas at several dozen rock-throwing demonstrators at the Qalandiya checkpoint north of Jerusalem following weekly prayers. There were no immediate reports of injuries or arrests.
Meanwhile, Israel's hard-line foreign minister said he supports paying Arab citizens to leave the country, a statement likely to further enflame already tense relations between Israeli Jews and Arabs.
In a manifesto of his Yisrael Beitenu party published Friday, Avigdor Lieberman says he favors ceding Arab majority areas in northern Israel to a future Palestinian state and providing economic incentives for Arab-Israelis - about 20 percent of Israel's population of 8 million - to emigrate.
Once a close associate of Prime Minister Benjamin Netanyahu, Lieberman is now seen as harboring prime ministerial ambitions of his own.
His offer to pay Israeli Arabs to leave comes as Netanyahu pushes forward with a contentious parliamentary bill to formalize Israel's status as a Jewish state - a measure that many Arab Israelis say will institutionalize their status as second class citizens.
The bill, which Netanyahu says is necessary to safeguard Israel's future, is opposed by a wide range of Israeli political figures, including the largely ceremonial president, but is strongly supported by right wing members of his ruling coalition, including Lieberman.