French parliament votes for Palestine state
The vote approved with 339 votes to 151, is non-binding. But it is a symbolic boost for the Palestinians
French legislators on Tuesday approved a resolution asking the government to recognize the Palestinian state, in the hope that speeds up peace efforts after decades of conflict.
The vote approved with 339 votes to 151, is non-binding. But it is a symbolic boost for the Palestinians, amid growing support in Europe for two states.
The measure asks the government "to recognize the state of Palestine in view of reaching a definitive settlement to the conflict," the Associated Press reported.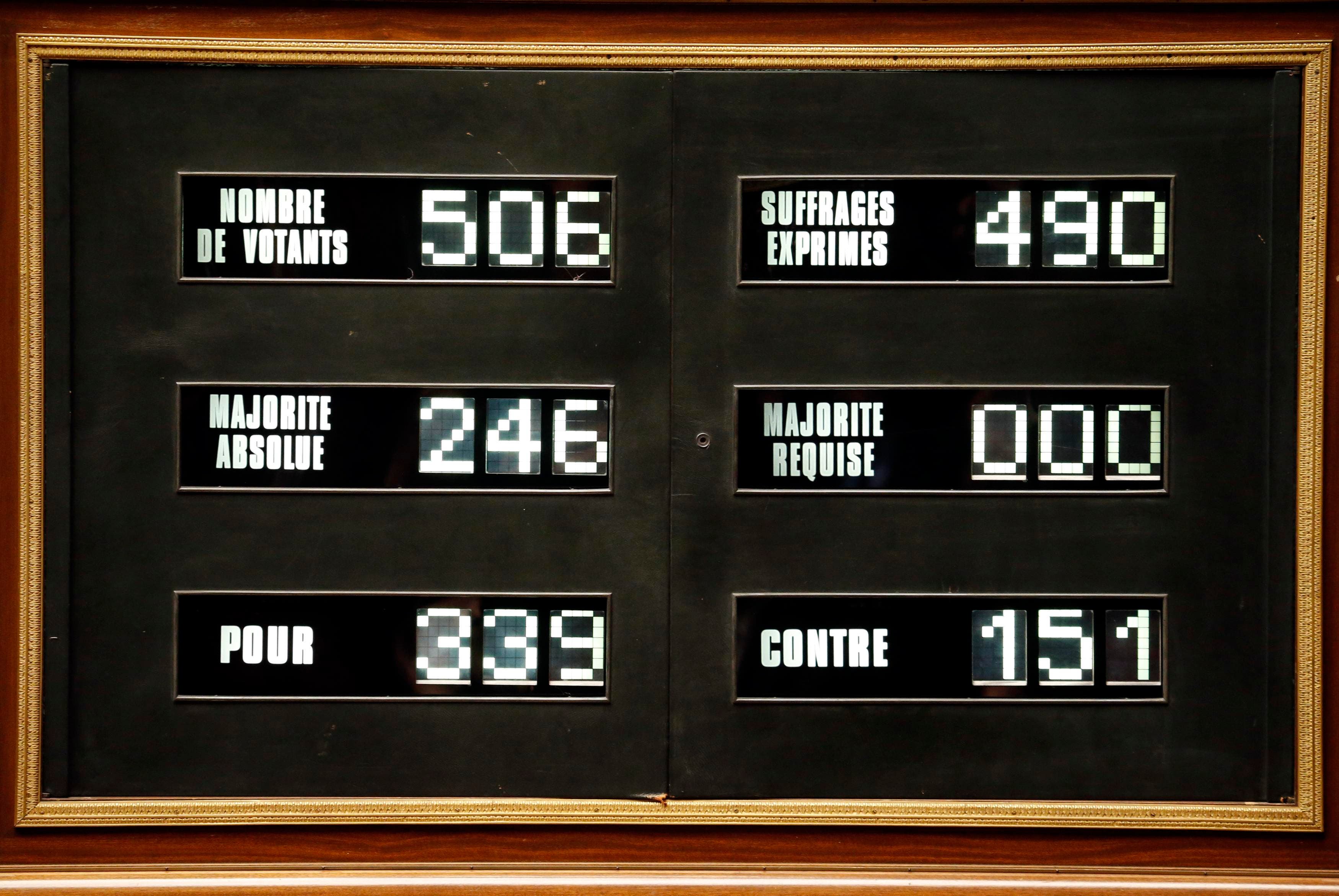 The French government supports a Palestinian state but says it's too early for recognition. France, a veto-wielding member of the U.N. Security Council, wants peace talks to restart first.
Israel is committed to the establishment of a Palestinian state under a peace agreement, but says such resolutions encourage the Palestinians to avoid negotiations.
Israel criticized the vote, saying it could be counter-productive.
"Israel believes that the vote in the National Assembly ... will reduce the possibility of achieving a deal between Israel and the Palestinians," the Israeli embassy in Paris said in a statement.
"Decisions of this nature harden the Palestinian position and send the wrong message to the people and the leaders of the region," added the embassy.
A solution to the conflict will be achieved "only with honest and direct talks between the parties and not by unilateral measures taken by one of the parties or by third parties," stressed the embassy.
Meanwhile, the Palestinian leadership urged France to act on its parliament's vote, expressing its "gratitude" to French lawmakers.
"We call on the French government to translate its parliament's vote into action," Hanan Ashrawi, a senior leader in the Palestine Liberation Organization, said in a statement.
[With Agencies]