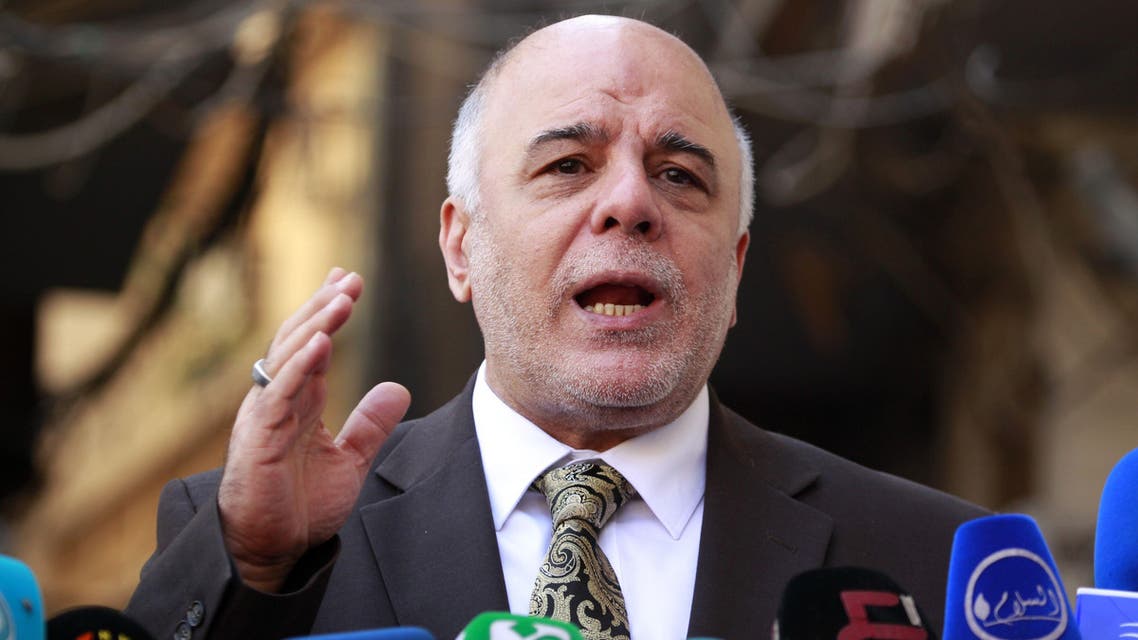 Iraqi premier orders release of illegally detained prisoners
Abadi also stated that all illegally detained prisoners ordered to be released within six months should have the process sped up
Iraqi Prime Minister Haider al-Abadi on Tuesday ordered the speedy release of all those illegally detained without judicial orders and banned the detention of any person without the relevant authorities' orders.
Abadi also stated that all illegally detained prisoners ordered to be released within six months should have the process sped up.
The order also included the following legal measures:
"No man shall be detained or arrested unless there's an order from the relevant judge, court or unless there's a case in which the law allows for this detention," the order signed by Abadi stated.
The statement added that the authorities must enlist a detainee's name in a security registry within a period of 24 hours from his/her detention.
"Detaining anyone without taking these measures is considered abduction and is considered a crime in which those responsible must face judicial proceedings," it also said.