Al-Qaeda claims responsibility for deadly attack in southeast Yemen
The explosive-laden vehicle were detonated at the entrance of the base in the town of Seiyun in Hadramout province
Al-Qaeda claimed responsibility for a bomb attack on Yemen army base that killed six soldiers, Agence France Presse reported Tuesday.
The car bomb attack happened in the town of Seiyun in Hadramout province, according to a military source.
The attacks, which also injured eight soldiers, started with a suicide car bomb attack on the camp gates while a second suicide car bomber detonated his vehicle inside the camp grounds.
The officials spoke on condition of anonymity because they are not authorized to brief the media.
Seiyun, the biggest city in Hadramawt province, witnessed fierce fighting last summer between the army and the local al-Qaeda branch - which is viewed by Washington as the most active and dangerous al-Qaeda affiliate.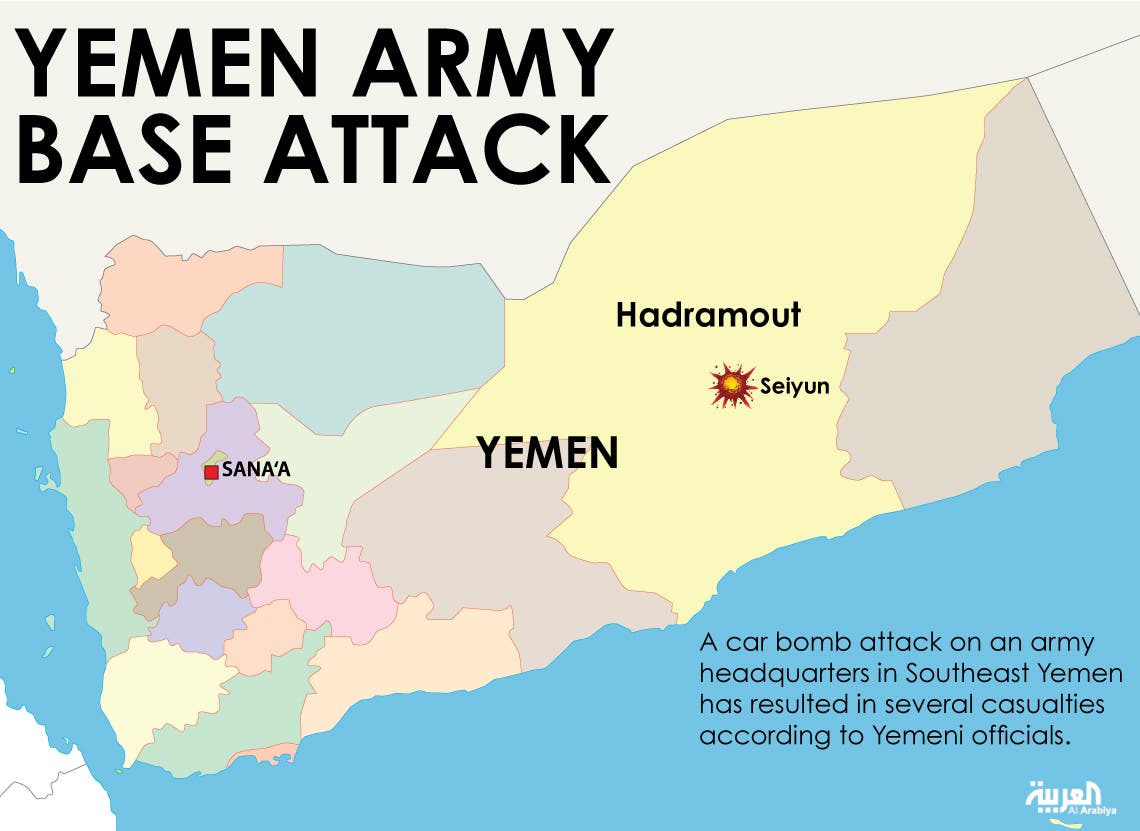 (With AFP)