Syria strikes kill three in Lebanon border area
Local residents said a house was among the targets of the raids
Syrian warplanes carried out air strikes in a border region of eastern Lebanon overnight, killing three people and injuring two others, Lebanon's official news agency said Tuesday.

The National News Agency said the strikes hit the outskirts of the border town of Arsal, which has regularly been targeted by Syrian government air raids and shelling.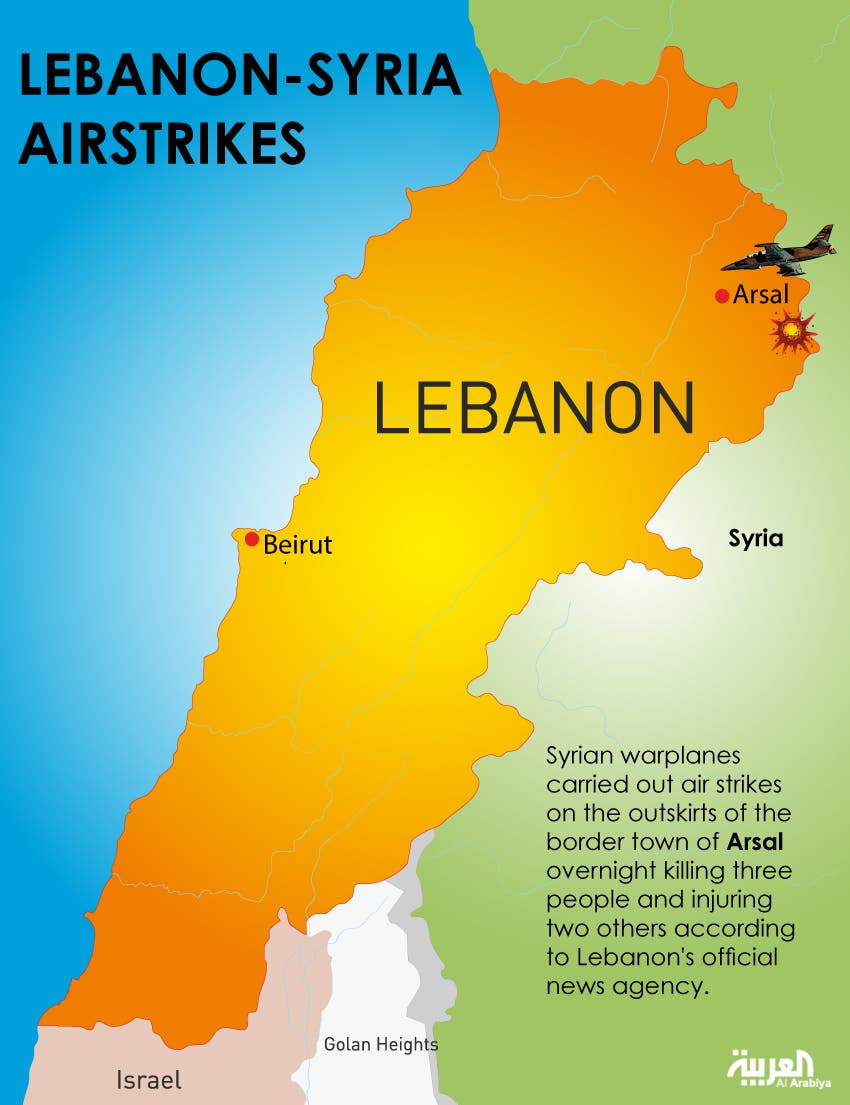 Local residents said a house was among the targets of the raids.

The town of Arsal and the area around it are largely Sunni Muslim, and residents sympathise with the Sunni-led uprising against Syrian President Bashar al-Assad.

The nearby border is long and porous, and has proved an easy crossing point for smugglers, refugees and fighters.

Tens of thousands of Syrian refugees are being hosted in the town, and opposition fighters have bases in the mountainous border area outside Arsal.

The town was overrun briefly in August by jihadists coming from Syria, who withdrew after several days of fighting.

They took with them some 30 Lebanese police and soldiers as hostages, and have since executed four of them.