Yemen's Shiite rebels defeated rival tribesmen and took control of a northern district of the capital on Saturday, expanding their control of the city, their spokesman said.

Mohammed Abdel-Salam, spokesman of the rebels known as Houthis, said the forces took control of Arhab, a district of greater Sanaa. The group already controls most of the capital and several other cities.

Military and tribal officials said the Houthis used tanks and artillery to shell houses and neighborhoods of rival tribes. The fighting left dozens dead, including 12 tribesmen, they added. Houthis usually refrain from announcing deaths among their ranks. All officials spoke on condition of anonymity because they were not authorized to speak to the press.
Infographic: Yemen Houthis expand their territory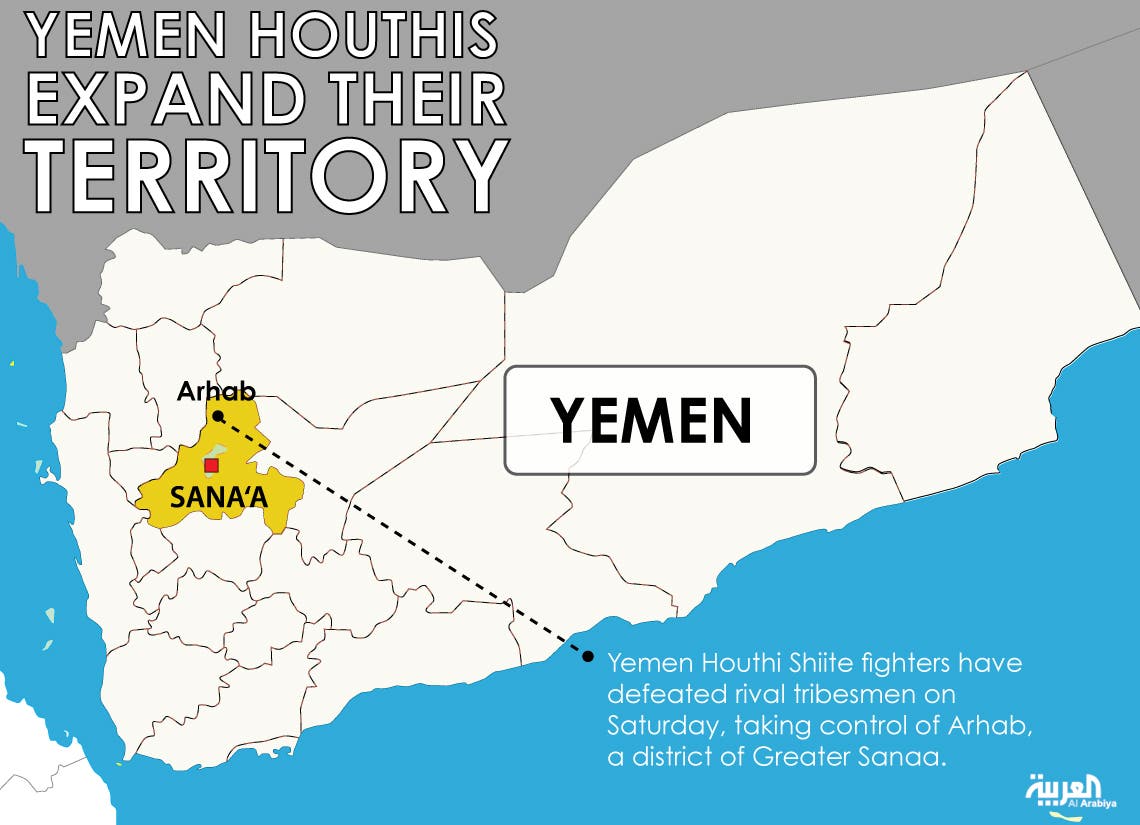 Infographic: Yemen Houthis expand their territory
SHOW MORE
Last Update: Wednesday, 20 May 2020 KSA 09:43 - GMT 06:43