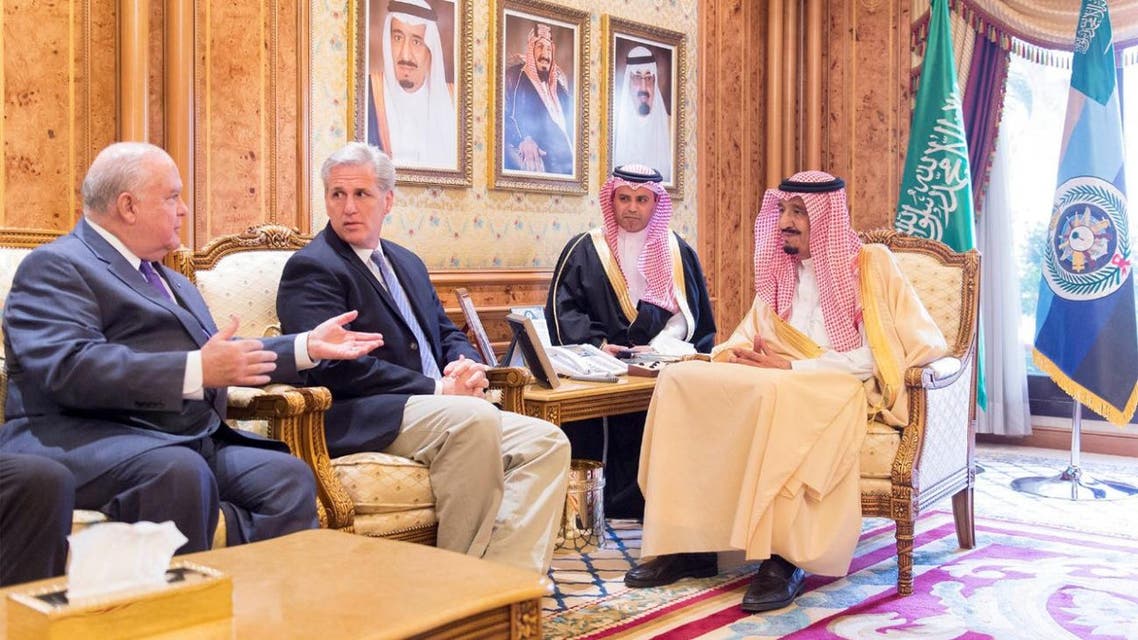 Saudi crown prince holds talks with U.S. House majority leader
The Saudi crown prince and U.S. delegation discussed a number of issues of 'common concern'
Saudi Crown Prince Salman bin Abdulaziz Al Saud held talks in Riyadh on Sunday with U.S. congressman and U.S. House of Representatives majority leader Kevin McCarthy, the Saudi Press Agency reported.
According to the state-run news agency, the Saudi crown prince and McCarthy, who was part of a delegation including other House representatives, "discussed a number of issues of common concern."
The audience was attended by Prince Muqrin bin Abdulaziz Al Saud, the deputy crown prince, and Prince Mohammad bin Salman bin Abdulaziz, who is a state minister and chief of the Crown Prince's Court.
U.S. Ambassador to Saudi Arabia Dr. Joseph W. Westphal was also in attendance.