Veteran politician: Legalize marijuana in Lebanon
Lebanese outspoken Druze leader Walid Jumblatt urges the legalization of marijuana cultivation in the country
Lebanon's controversial and outspoken Druze leader Walid Jumblatt called in a "joint statement" on Twitter Saturday for the cultivation of marijuana to be legalized.

"It's time to allow hash to be grown and to overturn arrest warrants against people sought for doing so," the veteran politician wrote in Arabic on his Twitter account.
أن الاوان للسماح لزراعة الحشيشة ،والغاء مذكرات التوقيف بحق المطلوبين في هذا الحقل .

— Walid Joumblatt (@walidjoumblatt) December 13, 2014


The marijuana industry generated hundreds of millions of dollars during the country's 1975-1990 civil war.

Despite Lebanese law punishing drug trafficking with prison terms, villagers in the Bekaa valley in the east have little respect for the law and clans there grow marijuana openly and process it.

Jumblatt, long famed for his blunt manner and role as Lebanon's kingmaker, became an instant must-follow after opening a Twitter account.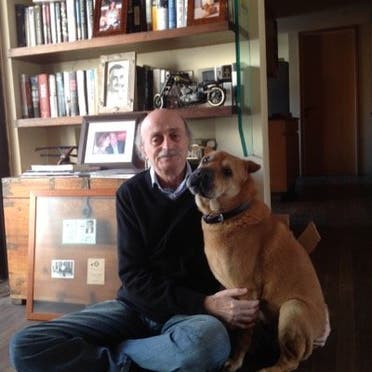 He is the most senior member of the country's Druze minority and has often been dubbed a "chameleon" or "weathervane" for his shifting political alliances.

Jumblatt has used the social network to attack President Bashar al-Assad in neighboring Syria, berate Lebanese political leaders and mock the international community.

According to cannabis growers in Lebanon, the conflict in Syria has turned the state's attention away from the problem at home and boosted traffic with the border now less secure.

Farmers say demand has risen by more than 50 percent since 2012, the year after civil war erupted in Syria, with most of Lebanon's hashish going there.