Saudi, Jordan kings meet on regional concerns
The two kings discussed the 'overall developments at the regional and international arenas'
Jordan's King Abdullah II met Saudi King Abdullah bin Abdulaziz Al Saud Saudi in Riyadh Sunday for talks, reported the Saudi Press Agency.
According to the state-run agency, the two discussed the "overall developments at the regional and international arenas."
King Abdullah held the talks with the Jordanian monarch at his palace in the presence of Saudi Crown Prince Salman bin Abdulaziz Al Saud and Deputy Crown Prince Muqrin bin Abdulaziz Al Saud.
Other senior Saudi officials to attend the talks were Foreign Minister Prince Saud Al-Faisal, Prince Khalid bin Bandar bin Abdulaziz, the chief of General Intelligence, National Guard Minister Prince Miteb bin Abdullah bin Abdulaziz and Interior Minister Prince Mohammad bin Naif bin Abdulaziz.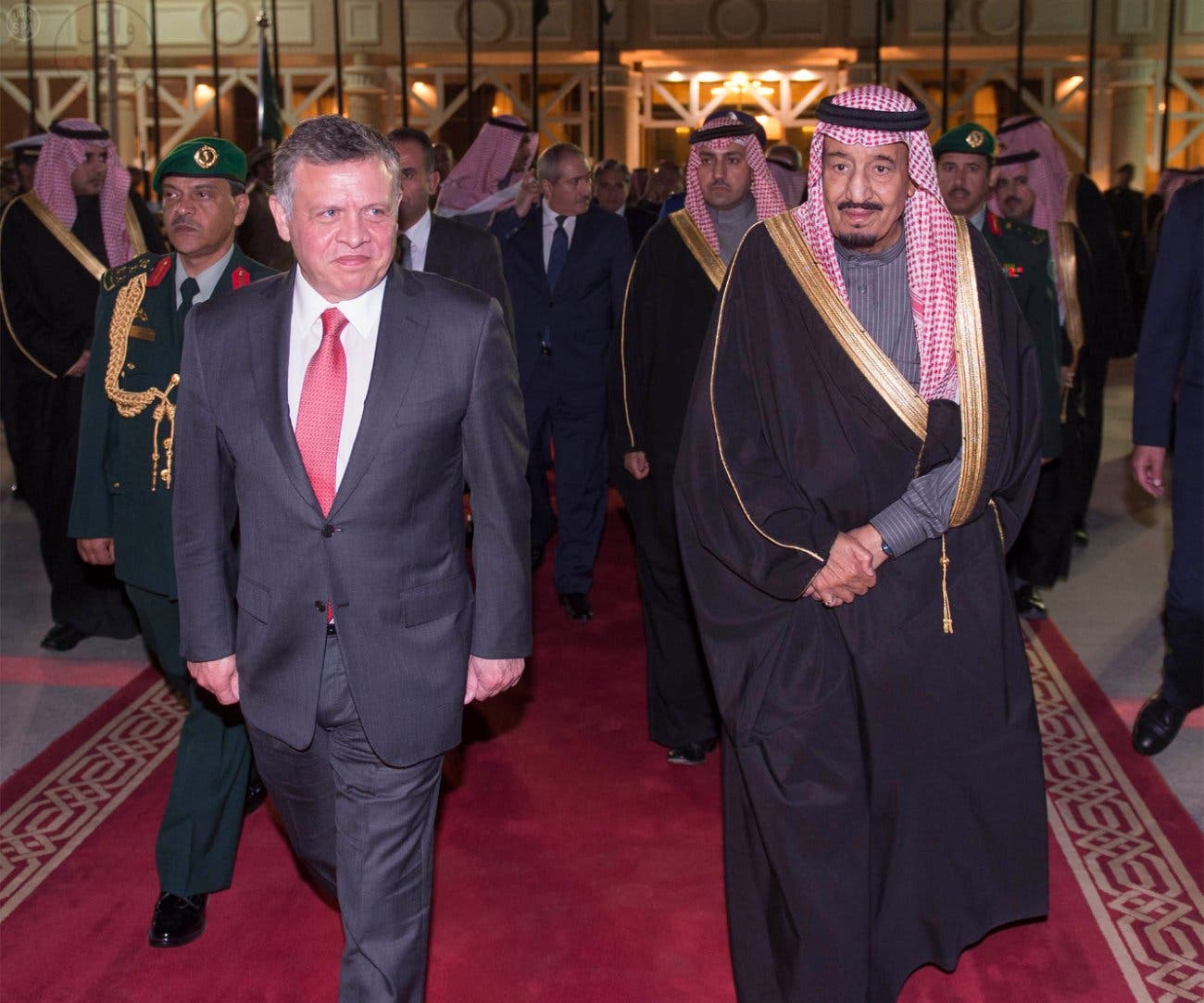 The Jordanian delegation included Dr. Fayez Al-Tarawneh, chief of the Hashemite Royal Court, Foreign Minister Nasser Judah, Jaafar Hassan, Chief of the Joint Gen. Mishaal Al-Zeben and General Intelligence director Gen. Faisal al-Shobaki.
Since September both kingdoms, along with Bahrain, Qatar, and the United Arab Emirates, have been taking part in U.S.-led air strikes against the Islamic State of Iraq and Syria (ISIS) in Syria.
Jordan's king warned this month that the fight against ISIS is a "third world war."
The group has declared a "caliphate" in parts of Syria and Iraq, the nation bordering both Jordan and Saudi Arabia.
ISIS militants have been accused of widespread atrocities, including beheading Western hostages.
Saudi involvement in the coalition has raised concerns about possible retaliation there.

On Thursday Saudi Arabia said it had arrested three alleged ISIS supporters for shooting and wounding a Danish citizen in Riyadh.

In November, the kingdom blamed ISIS-linked suspects for killing seven members of the minority Shiite community.
(With AFP)