Turkey issues arrest warrant for Erdogan foe Gulen: reports
Ekrem Dumanli was to be freed but Samanyolu TV (STV) chief Hidayet Karaca was placed under arrest
Turkey has issued an arrest warrant for U.S.-based Muslim cleric Fethullah Gulen, who President Tayyip Erdogan accuses of seeking to overthrow him, state broadcaster TRT Haber reported on Friday.
Guen, who has lived in self-imposed exile in Pennsylvania since 1999, has been in open conflict with Erdogan since graft investigations targeting the then-prime minister's inner circle a year ago.
Erdogan blamed the investigation on Gulen, but the cleric denied involvement.
The report could not immediately be confirmed, but if such a step were taken it would be Erdogan's most decisive move against Gulen.
Turkish courts have dropped the corruption cases and Erdogan has purged the state apparatus of suspected Gulen supporters, removing from their posts thousands of police officers and hundreds of judges and prosecutors.
Erdogan said in April he would ask the United States to extradite Gulen, but such a move could only be made after an arrest warrant was issued and evidence of a crime produced.
Earlier on Friday, a Turkish court ordered the release of an anti-government newspaper editor but remanded the head of a national television network in custody in a controversial case that has strained relations with the European Union.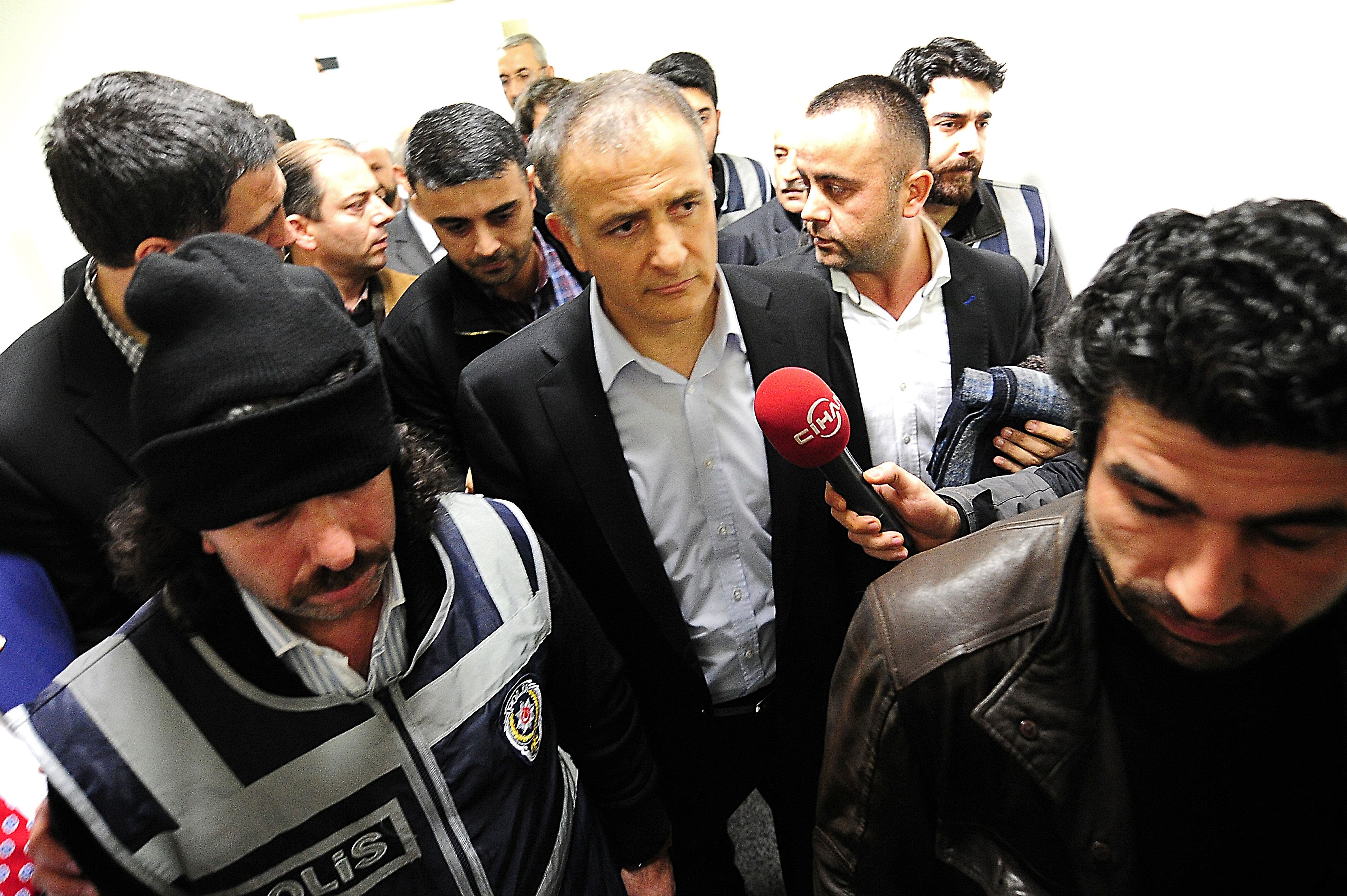 Ekrem Dumanli, the editor-in-chief of the Zaman daily, was to be freed but Samanyolu TV (STV) chief Hidayet Karaca was placed under arrest after they were detained in weekend raids of suspects accused of plotting to overthrow Erdogan.
Both the Zaman newspaper and the STV channel are linked to Gulen.

Turkish television said that Karaca had been charged with "forming and running a terrorist organization" while the three police arrested had been charged with "membership of a terrorist organization".
Seven other suspects in the case were ordered released by the court in Istanbul while three more -- all police officers -- were also remanded in custody.
Dumanli has been slapped with an exit ban from Turkey, indicating he is still set to face trial.

According to Zaman's website, after the decision was announced Karaca raised his hands and said: "No need to be worried, God helps."
"Just as this is an arrest order for a fictional scenario, this is a fictional ruling."
"Those who made this decision will appear before the court one day," he said.
His arrest is believed to be linked to a popular drama series on STV, "Tek Turkiye" (One Turkey), which tells the story of a doctor who goes to work in the Kurdish-majority southeast amid the armed rebellion by Kurdistan Workers Party (PKK) rebels.
The European Union had condemned the arrests as running contrary to European values but Erdogan has struck back, telling the bloc to "mind their own business" in a row that risks permanently damaging relations.