Israel launches first Gaza strikes since 50-day war
Strikes hit hours after a rocket from the Palestinian enclave hit an open field in southern Israel, Israeli police said
Israeli aircraft hit Gaza for the first time since an August truce ended 50 days of war after a rocket hit the Jewish state, witnesses and the army said early Saturday.
A spokesman for Gaza's health ministry said there were no casualties in the air strike, which came just hours after the rocket hit an open field in southern Israel on Friday without causing casualties or damage.
It was only the third instance of rocket fire from Gaza since the August 26 truce between Israel and the territory's Islamist de facto rulers Hamas.
The Israeli army said the air strike had "targeted a Hamas terror infrastructure site".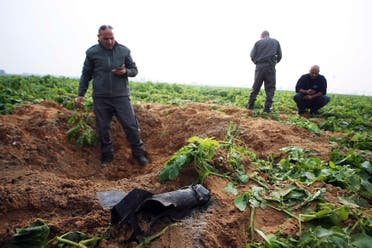 Military spokesman Lieutenant Colonel Peter Lerner said the "Hamas terrorist organization is responsible and accountable" for the rocket fire, which he said the army viewed "with severity."
Hamas did not claim responsibility for the rocket launch but Israel holds the Islamist movement responsible for any rocket fire from Gaza regardless of who carries it out.
The summer war between Israel and Hamas killed 2,140 Palestinians, most of them civilians, and 73 people on the Israeli side, most of them soldiers.
The Egyptian-brokered ceasefire which ended it was supposed to have been followed by talks on a more lasting truce but they were called off amid deteriorating relations between Cairo and Hamas.
When the ceasefire went into effect, Israeli Prime Minister Benjamin Netanyahu vowed that his government would not tolerate a single rocket fired on Israeli territory, and would strike back even more strongly if attacked.