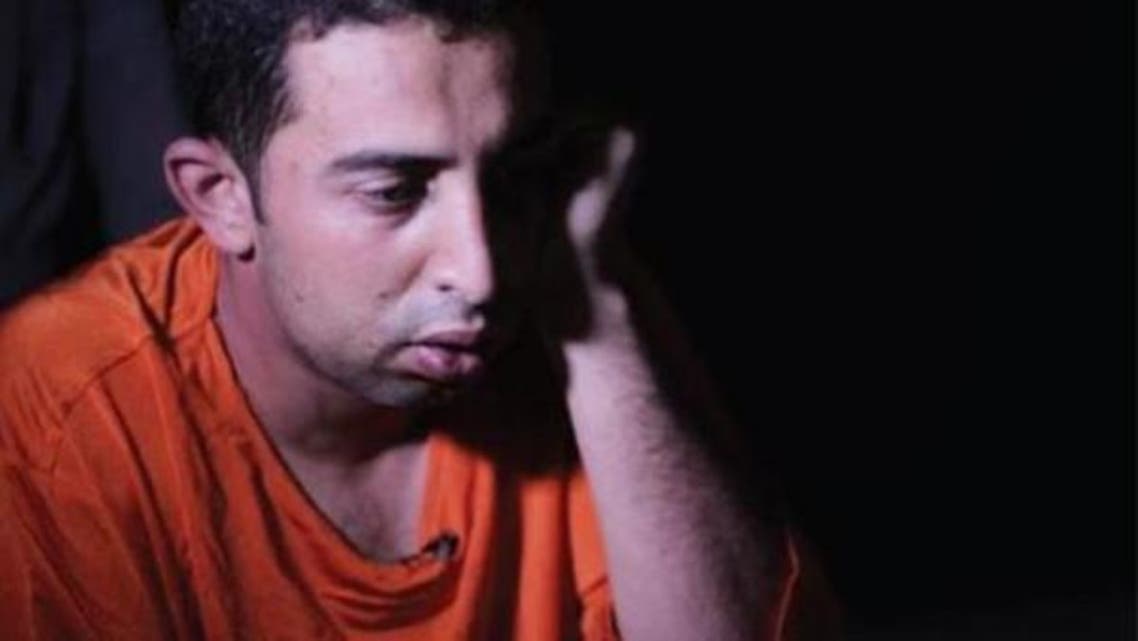 Father of pilot held by ISIS pleads: he is 'your son'
The Jordanian pilot was taken captive on Dec. 24 after his F-16 fighter jet crashed near the extremists' de facto capital of Raqqa
The father of the Jordanian pilot captured by the ISIS of Iraq and Syria (ISIS) late December pleaded on Saturday to the militants to treat his son well.
1st Lt. Mu'ath al-Kassasbeh 26-year-old Jordanian is the first known foreign military pilot to fall into the militants' hands since the U.S.-led international coalition began its aerial campaign against ISIS in September.
He was taken captive on Dec. 24 after his F-16 fighter jet crashed near the extremists' de facto capital of Raqqa in northern Syria.
Speaking to reporters from his home village of Aii in central Jordan, the pilot's father, Safi Yousef al-Kassasbeh said Saturday that he is "confident" that his son is "in safe hands in a place where he is respected."
"I want to tell our brothers in ISIS that Mu'ath is your son same as he is our son," al-Kassasbeh said. "My message to them on this day, the birthday of the Prophet Muhammad, is that they treat him in a good way, and to treat him as a guest."
The younger al-Kassasbeh was carrying out airstrikes against the militants when his warplane went down.
In its monthly magazine, the ISIS group published what it said was an interview with al-Kassasbeh in which the pilot says he was shot down by a heat-seeking missile. That version contradicts statements from the United States, which has denied that the militants downed the Jordanian's aircraft.
Other than the purported interview, there has been no word on al-Kassasbeh or his fate.
The ISIS group follows an extremist version of Islam that considers rivals, even some fellow Sunni Muslims, as apostates, and the group has executed captured Iraqi and Syrian Muslim soldiers in the past. Still, the group may want to negotiate a prisoner swap or other concessions from Jordan.

(With AP)