Blast targets Houthi base in Yemeni capital
The explosion left a hole in the wall of the building, which was used as a base by the Houthis, witnesses said
A large explosion targeted a base belonging to Yemen's Houthi rebels in the country's capital city of Sanaa on Monday, Al Arabiya News Channel reported.
It was unclear if there were any causalities following the blast, residents told Reuters news agency.
The Houthis, who control large swathes of Yemen and are regarded as enemies by Sunni militants including those in al-Qaeda' s Yemeni wing, sealed off the area soon afterwards to prevent access to it.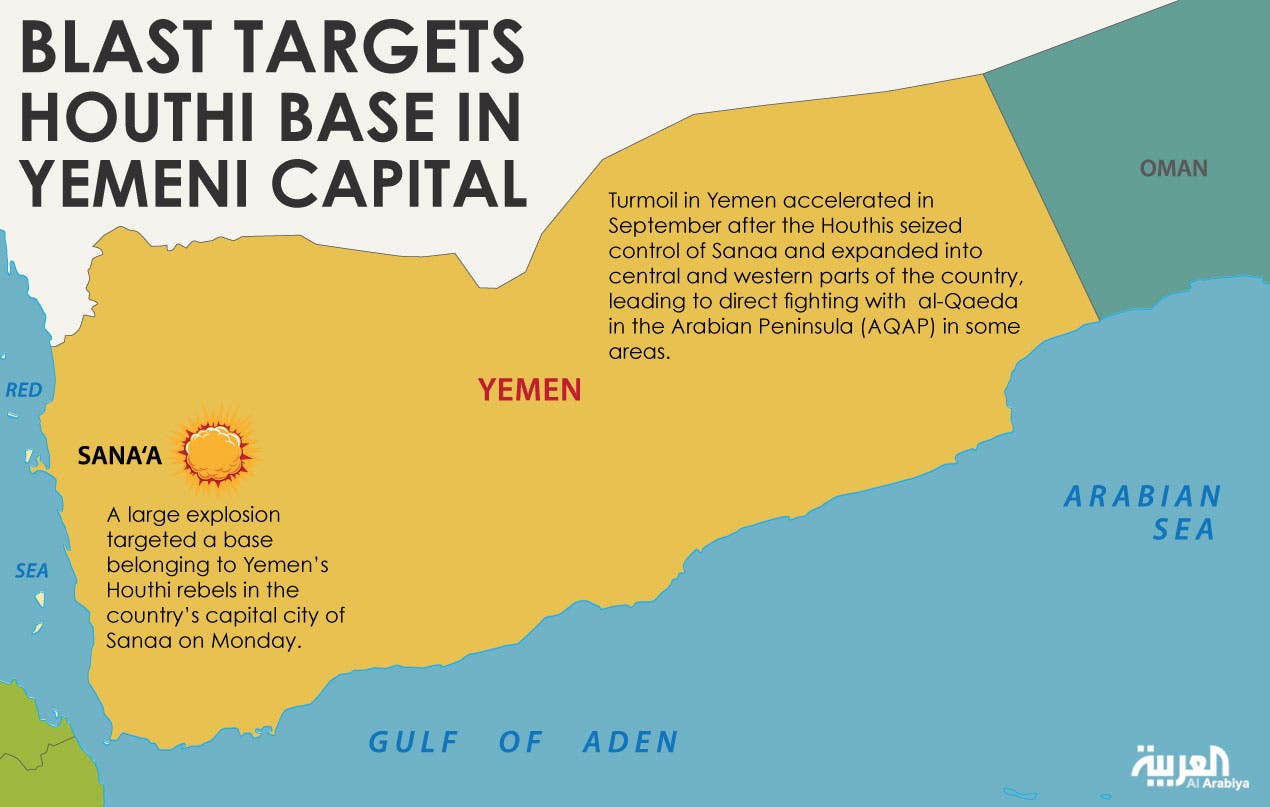 The explosion left a hole in the wall of the building, which was used as a base by the Houthis, witnesses told Reuters.

Photographs posted on Yemeni social media accounts, which could not be immediately verified, showed the front of a building in which the windows had been blown out and bricks were missing from around the door.

Turmoil in Yemen accelerated in September after the Houthis seized control of Sanaa and expanded into central and western parts of the country, leading to direct fighting with al-Qaeda in the Arabian Peninsula (AQAP) in some areas.

A series of bomb attacks by AQAP in recent weeks have struck Houthi targets, including a guesthouse in which four people were killed on Sunday and a street celebration in which 26 were killed on Wednesday.
[With Reuters]