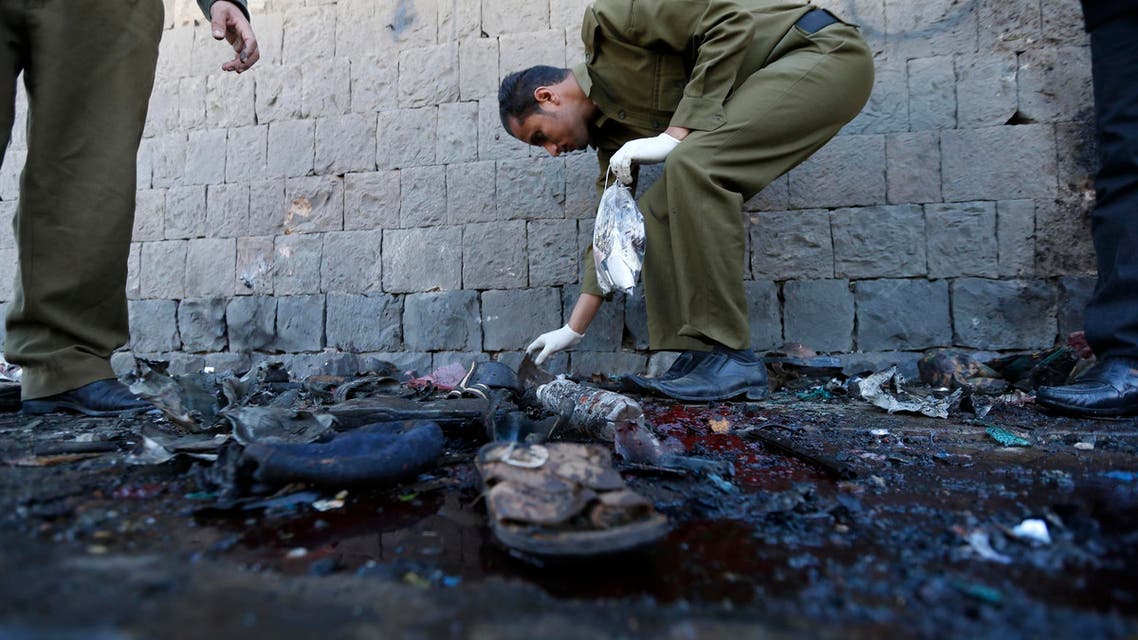 Yemen arrests 5 suspects in police academy bombing
The bombing targeted dozens of potential recruits lined up to register at the academy
Yemeni security forces have arrested five suspected Al-Qaeda members accused of carrying out a car bomb attack on a police academy that killed 40 people, the Sanaa police chief said Friday.
General Abdel Razaq al-Moayed, quoted by the official Saba news agency, said the five members of "an Al-Qaeda cell" had been detained and that a sixth suspect, the owner of the vehicle used in Wednesday's attack, was being sought by authorities.
The official said the first suspect was arrested Wednesday at the scene of the attack and had provided the names of the other four cell members.
The vehicle owner was identified by the registration documents, Moayed added.
The bombing targeted dozens of potential recruits lined up to register at the academy in the center of the Yemeni capital, killing 40 and wounded 71 others.
Yemen's top security body blamed Al-Qaeda for the blast.
But a leader of Al-Qaeda in Yemen, Sheikh Saleh Abdel Ilah al-Dahab, denied any involvement by the militant group in Wednesday's attack.
"Al-Qaeda has nothing to do with the incident," he wrote on Twitter, accusing the Shiite Houthi militia that overran Sanaa in September of being behind the bombing.
Unstable and impoverished Yemen has been hit by a wave of violence in recent months, as the Huthis clash with Sunni tribal forces and Al-Qaeda militants.