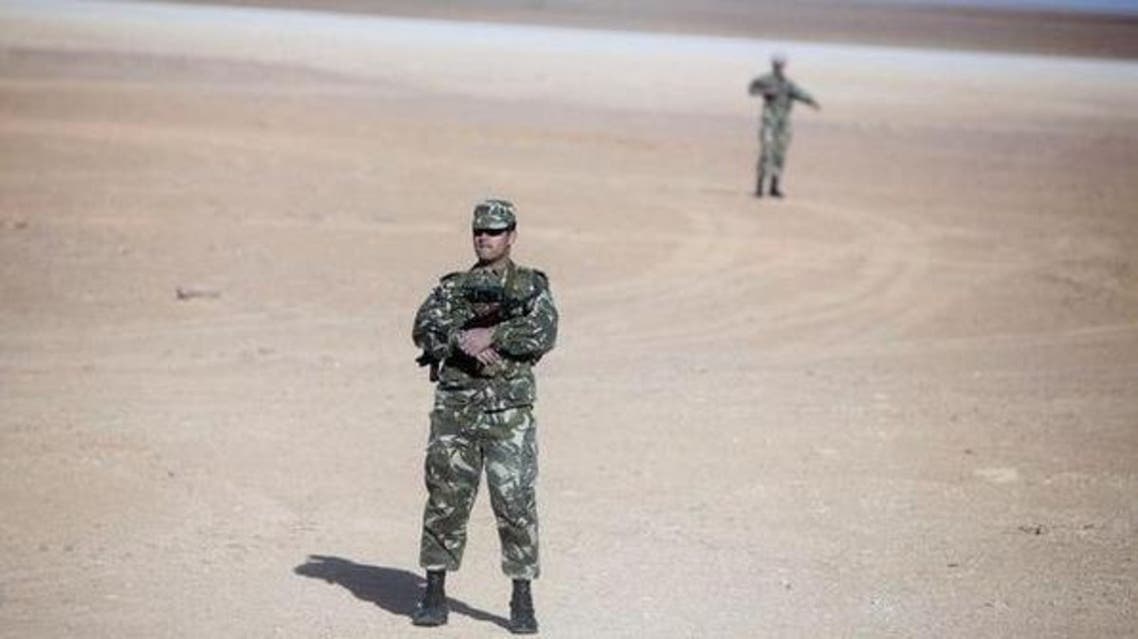 Algeria finds explosive vests near French beheading area
Algerian troops on Thursday found the body of French tourist Herve Gourdel, who was beheaded by militants
Algerian soldiers discovered a cache of explosive vests and ammunition in the east of the country near where jihadists beheaded a French hostage in September, the defense ministry said Saturday.
"In the framework of the anti-terrorist fight and a search operation near Iboudrarene (150 kilometers east of Algiers), the army... on Friday uncovered and destroyed on site five explosive vests, six homemade bombs" and ammunition, it said.
Algerian troops on Thursday found the body of French tourist Herve Gourdel, who was beheaded by militants demanding that France halt air strikes in Iraq against the Islamic State of Iraq and Syria (ISIS) group.
The body was found buried without its head in Akbil, where Gourdel was abducted by the Jund al-Khilafa (Soldiers of the Caliphate) group, security sources said.
The defense ministry said Saturday that tests carried out by police forensic experts had confirmed his identity and DNA tests would also be carried out.
The army mobilized 3,000 troops to find the 55-year-old mountain guide's body and launched a new search operation on Wednesday.
Excavations were carried out in Akbil and the neighboring town of Abu Youssef following a tip-off by an Islamist detainee, a security source told AFP.
The search was headed by an elite army unit and aided by sniffer dogs. The military had to bring in munitions experts to sweep the area for booby-traps, the source said.
Gourdel was abducted by Jund al-Khilafa on September 21, while hiking in a national park.
He was beheaded days later in a video posted online after France rejected the militants' demand to halt air strikes against ISIS.
Jund al-Khilafa had earlier pledged allegiance to the jihadist group.
In December, the army said it had killed the leader of the militants who beheaded Gourdel.
An Algerian court has also launched legal proceedings against 15 people suspected of participating in the murder.
Violence involving armed Islamists in Algeria has fallen considerably since the civil war of the 1990s, but groups linked to Al-Qaeda in the Islamic Maghreb still attacks in the northeast, mostly on security forces.