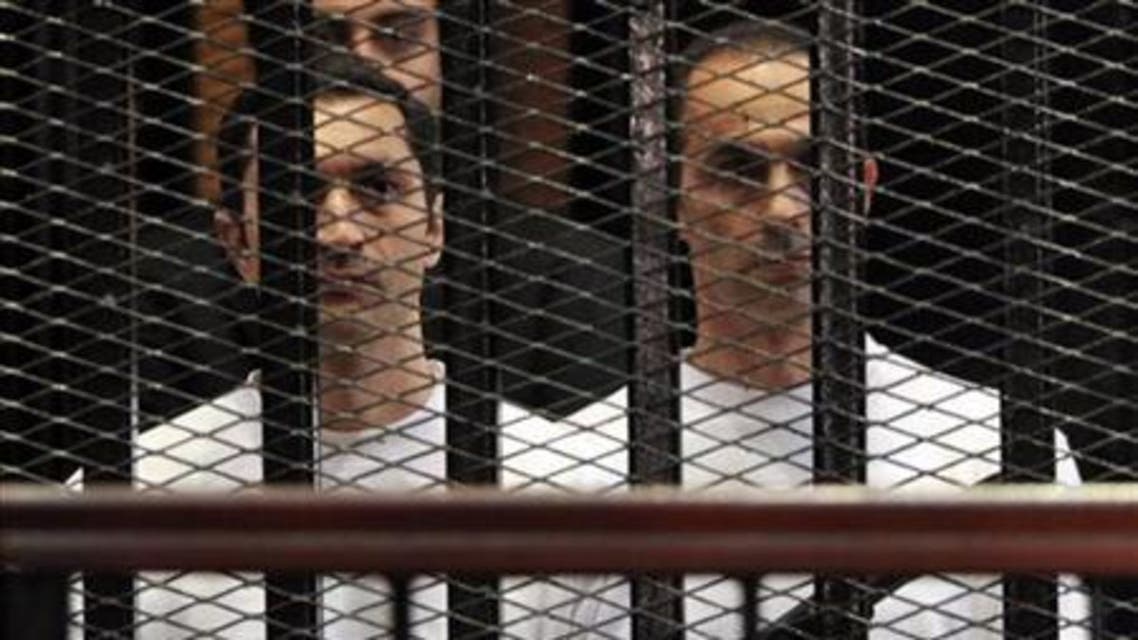 Cairo court clears Mubarak brothers for release
Jamal and Alaa Mubarak still face charges of stock market manipulation in a separate case, but in June 2013 a court ordered their release
A Cairo court ordered the release of ousted President Hosni Mubarak's two sons on Thursday, Reuters news agency reported.
Alaa and Gamal Mubarak, were freed from prison on Friday pending a corruption retrial, state media reported, according to Agence France-Presse.

The pair left jail early Friday after a court ordered their release because they had served the maximum pretrial detention, the state-owned Al-Ahram newspaper reported on its website.
While judicial sources said Jamal and Alaa Mubarak will not be freed until prosecutors review other cases they are involved in, lawyer Farid el-Deeb maintained that they are scheduled for release as they were not being tried in any other cases.
However, the Mubarak brothers do still face charges of stock market manipulation in a separate case, but in June 2013 a court ordered their release in that case.
Given that a court dropped other corruption charges against the sons in yet another case in November, it appeared on Thursday there were no other cases preventing their release.
The Cairo Criminal Court said in a document explaining its ruling that the two men had already served the maximum permitted time of 18 months in pretrial detention and should therefore not be held pending their retrial in a corruption case.
The retrial was ordered by Egypt's high court earlier this month.
In May, his sons had been given four-year jail terms in the same case, while the 86-year-old former president received a three-year sentence.
They were charged with diverting public funds earmarked to renovate presidential palaces and using the money to upgrade family properties.
It was not immediately clear why the court did not also order Mubarak's release.
Suffering from ill health, he has been serving his sentence in a military hospital in the upscale Maadi district of Cairo.
Judicial sources have said he could soon walk free as no convictions remain against him after the high court ordered a retrial in the embezzlement case.
In November, a court dropped charges against Mubarak of conspiring to kill protesters in the uprising that ended his 30-year rule.