Saudis pledge allegiance to new king, crown prince
Saudi citizens flocked to Governance Palace in Riyadh to pledge their allegiance for King Salman and Crown Prince Muqrin
New Saudi King Salman bin Abdulaziz and Crown Prince Muqrin bin Abdulaziz received pledges of allegiance from citizens on Friday evening, after the late King Abdullah bin Abdulaziz passed away in the early hours of the morning.
Saudi citizens flocked to Governance Palace in Riyadh to pledge their allegiance for King Salman and Crown Prince Muqrin.
After pledging his allegiance, Grand Mufti Sheikh Abdul Aziz al-Asheikh said: "On this blessed day, we pledge allegiance to King Salman bin Abdul Aziz as the legitimate king, Prince Moqren bin Abdul Aziz as crown prince, Prince Nayef bin Abdul Aziz as deputy crown prince."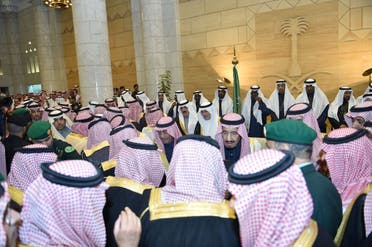 "Dear brothers and sisters, we are blessed with and must maintain security and stability in the kingdom," said Sheikh, the only person to formally address the gathering.

He offered King Salman religious advice, asking God to support him and grant him patience.
Shortly after King Abdullah's passing, King Salman received the pledge of allegiance as the country's sovereign from members of the royal family, according to a statement from the country's royal court.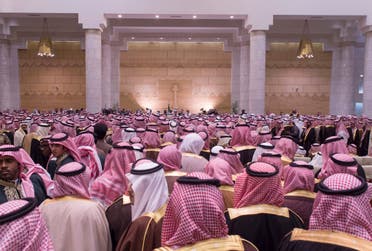 The statement also announced that Crown Prince Muqrin also received the pledge of allegiance.
Earlier on Friday, world leaders - including Turkish President Recep Tayyip Erdogan and Russian Prime Minister Dimitri Medvedev - flocked to Riyadh to take part in the funeral of King Abdullah.
Arab leaders who attended the funeral included Kuwaiti Emir Sheikh Sabah al-Ahmad al-Jaber al-Sabah, Qatari Emir Sheikh Hamad bin Khalifa al-Thani, and Oman's Deputy Prime Minister Fahd bin Mahmoud al-Said.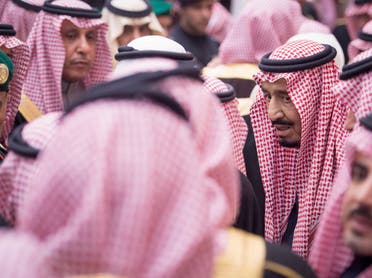 Jordan's King Abdullah II and other Middle Eastern dignitaries left the Davos World Economic Forum, flying home early on news of King Abdullah's death, Al Arabiya News Channel reported earlier.
In a televised speech on the same day – his first as Saudi ruler - King Salman said: "We will continue to hold on to the strong path on which Saudi Arabia has walked on since King Abdulaziz."