World pays tribute to late Saudi King Abdullah
U.S. President Barack Obama hailed King Abdullah as a 'candid' leader who 'had the courage of his convictions'
World leaders flocked to the Saudi capital Riyadh on Friday to take part in the funeral of late King Abdullah bin Abdulaziz, who passed away in the early hours of the morning.
Following the afternoon prayer the late king was carried in a simple white shroud to an unmarked grave in a Riyadh cemetery where many citizens rest.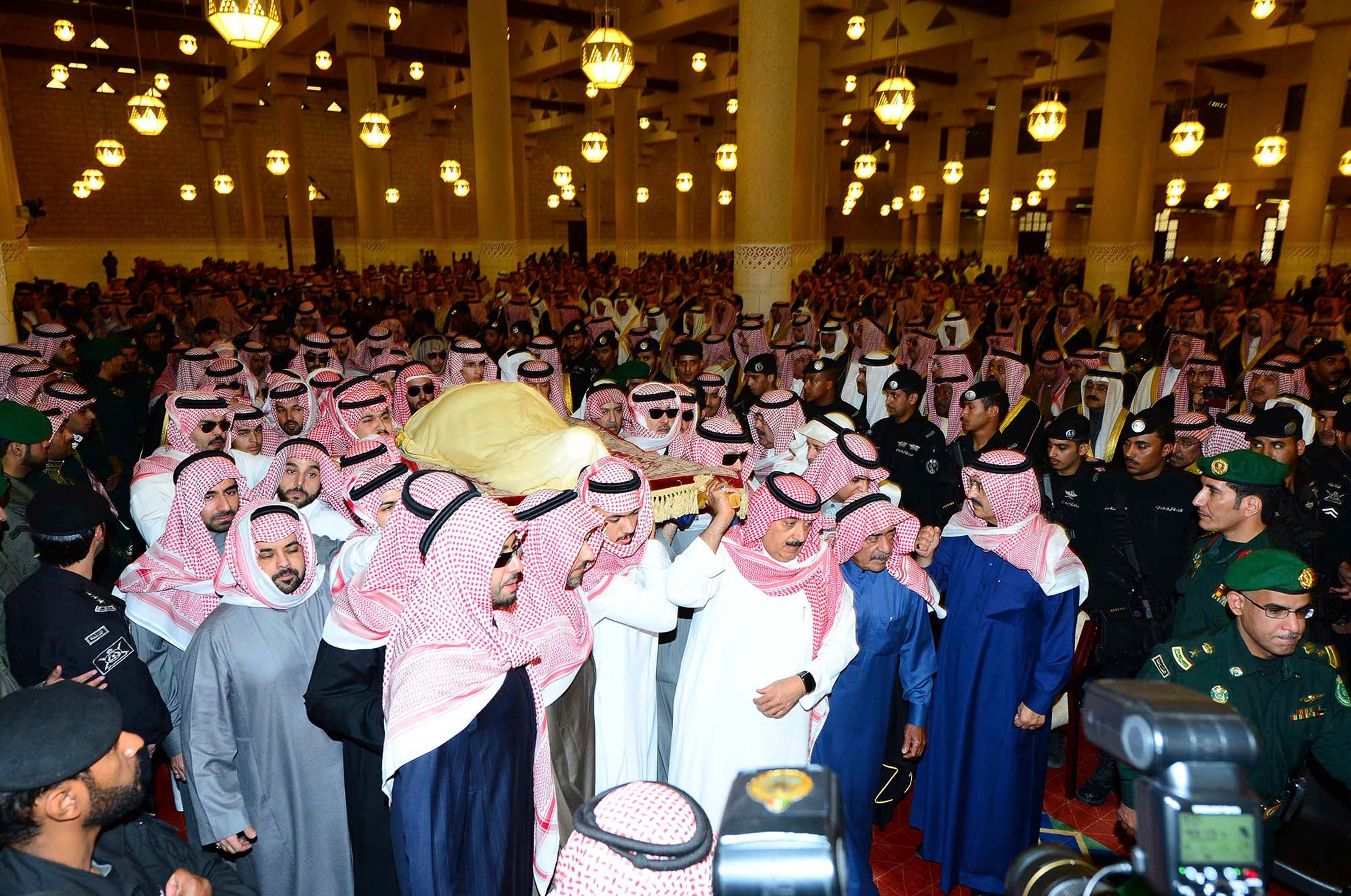 King Salman bin Abdulaziz ordered absentee funeral prayer to be held at mosques throughout the kingdom.
Arab leaders who attended the funeral included Kuwaiti Emir Sheikh Sabah Al-Ahmad Al-Jaber Al-Sabah, Qatari Emir Sheikh Hamad bin Khalifa Al Thani, and Oman's Deputy Prime Minister Fahd bin Mahmoud al Said.
Turkish President Recep Tayyip Erdogan and Russian Prime Minister Dimitri Medvedev also landed in the capital to take part.
Jordan's King Abdullah II and other Middle Eastern dignitaries left the Davos World Economic Forum, flying home early on news of the death of Saudi King Abdullah, Al Arabiya News Channel reported.
Earlier, world leaders paid tribute to Saudi King Abdullah, with President Barack Obama hailing him as a bold leader and French President François Hollande describing him as "a statesman whose work has profoundly marked the history of his country."
U.S. President Barack Obama hailed King Abdullah as a "candid" leader who "had the courage of his convictions."
"As our countries worked together to confront many challenges, I always valued King Abdullah's perspective and appreciated our genuine and warm friendship," said Obama.
"The closeness and strength of the partnership between our two countries is part of King Abdullah's legacy."
U.S. Secretary of State John Kerry said in King Abdullah's death, the United States lost "a man of wisdom and vision."
U.S. Vice President Joe Biden is expected to lead a U.S. delegation to Saudi Arabia on Friday to offer condolences in the death of King Abdullah, Al Arabiya News Channel reported.
In France a statement by the Elysee palace paid tribute to King Abdullah, hailing "the memory of a statesman whose work has profoundly marked the history of his country."
It said King Abdullah's "vision of a just and lasting peace in the Middle East remains more relevant than ever."
"The head of state expresses his sincere condolences to the Saudi people and expresses his commitment to the friendship between France and the Kingdom of Saudi Arabia," the Elysee statement added.
UK Prime Minister David Cameron hailed the late king as a man who strengthened inter-religious dialogue in the world.
Canada's Prime Minister Stephen Harper hailed the late King as a fierce defender of peace.
'Guiding force'
Indian Prime Minister Narendra Modi paid tribute to the late king saying a "guiding force" was lost with his departure.
Moroccan King Mohammad VI hailed the King Abdullah as a man who a dedicated his life to service of the Arab world.
Both Egyptian President Abdelfattah al-Sisi and Jordan's King Abdullah cut their visits to the World Economic Forum in Davos to attend the funeral of the late Saudi King.
An Egyptian presidency statement said: "The Egyptian people will not forget the historic stances of King Abdullah."
Meanwhile, leading center for Sunni Islam Al-Azhar paid tribute to the late king, expressing gratitude for his decision to dedicate an "open budget" for the restoration of the centuries-old institution.
The endowment ministry on its part called for absentee funeral prayer in all of the country's mosques on Friday.
Jordan's information minister said the Hashemite Kingdom has declared 40 days of mourning and Palestinian President Abbas announced three days of mourning.