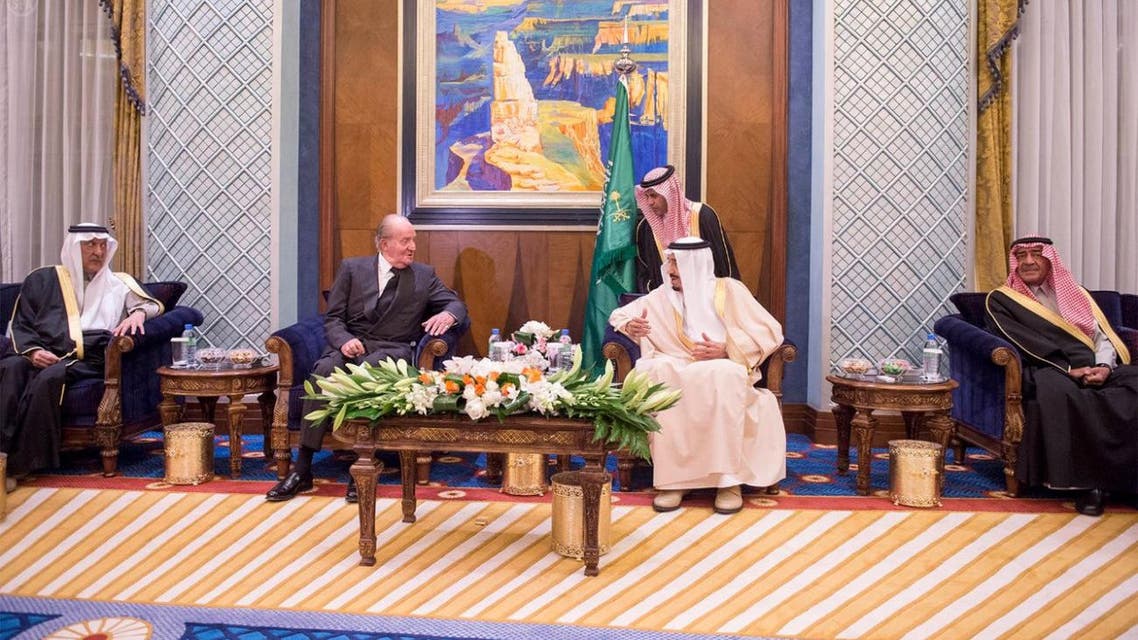 Spain's former king in Riyadh to express condolences
Carlos, who abdicated last year making way for his son King Felipe IV, also congratulated King Salman bin Abdulaziz on his accession to the throne
Spain's former King Juan Carlos extended his condolences on Wednesday in Riyadh over the death of Saudi King Abdulllah bin Abdulaziz Al-Saud, the official Saudi Press Agency (SPA) reported.
Carlos, who abdicated last year making way for his son King Felipe IV, also congratulated King Salman bin Abdulaziz on his accession to the throne.
The SPA reported that King Salman thanked King Carlos and held a banquet in honor of the Spanish royal which was attended by members of the Saudi royal family.
King Felipe VI arrived in Riyadh to pay his respects to the late king on Jan.25, a day after the passing of King Abdullah.