Egypt women protest killing of Shaima Sabbagh
The protesters demand investigation into the shooting of Shaima Sabbagh
A group of women protested in downtown Cairo on Thursday against security forces after female activist Shaimaa Sabbagh was shot dead on the eve of the anniversary of the January 25 revolution.
Sabbagh, 32, died on Saturday as riot police were trying to break-up a small, peaceful demonstration. Friends said she was shot and elsewhere images of her bleeding body rippled out across social media, sparking outrage and condemnation.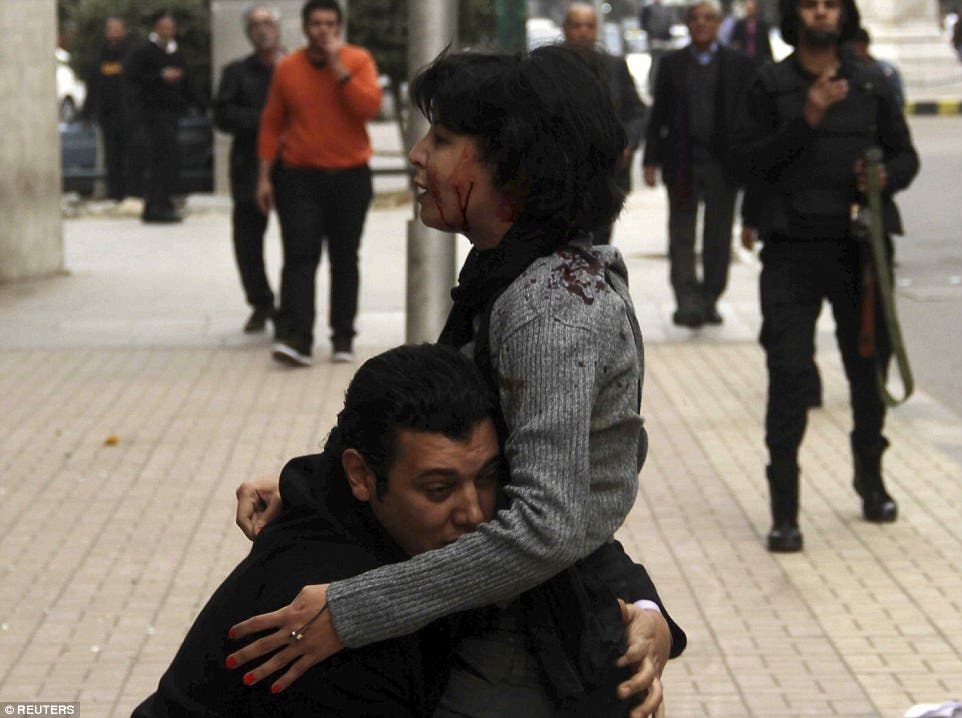 "The interior ministry are thugs," approximately 100 protesters chanted on Thursday, who gathered at the site of Sabbagh's death. Some of the women held up signs with the word "Murderer" scrawled over the face of Interior Minister Mohamed Ibrahim.
"I think there was a certain momentum created around Shaimaa's death. People are here at incredible risk to themselves. But it's a way of standing against the fear they have instilled," said activist Yasmin el-Rifae.
Organizers defied a law that severely restricts protests.
Some held up pictures of Interior Minister Mohammad Ibrahim bearing the words: "Wanted, killer of Shaima al-Sabbagh."
On the opposite side of street, police watched on as members of a rival demonstration chanted: "Terrorists and traitors who want to destroy the country."
The protests ended without incident.
At least 1,400 people have been killed in a sweeping crackdown on dissent since the army, led by now President Abdel Fattah al-Sisi, overthrew the democratically elected Islamist leader Mohamed Mursi in July 2013.
But the death of the 34-year-old mother, which was partly filmed, has galvanized leftists and others who oppose the new government, including Islamists.
Sabbagh's Socialist Popular Alliance, a small leftist party, was among the groups that opposed Mursi's divisive year in power before turning against his successor Sisi over a heavy handed crackdown.
[With Reuters]