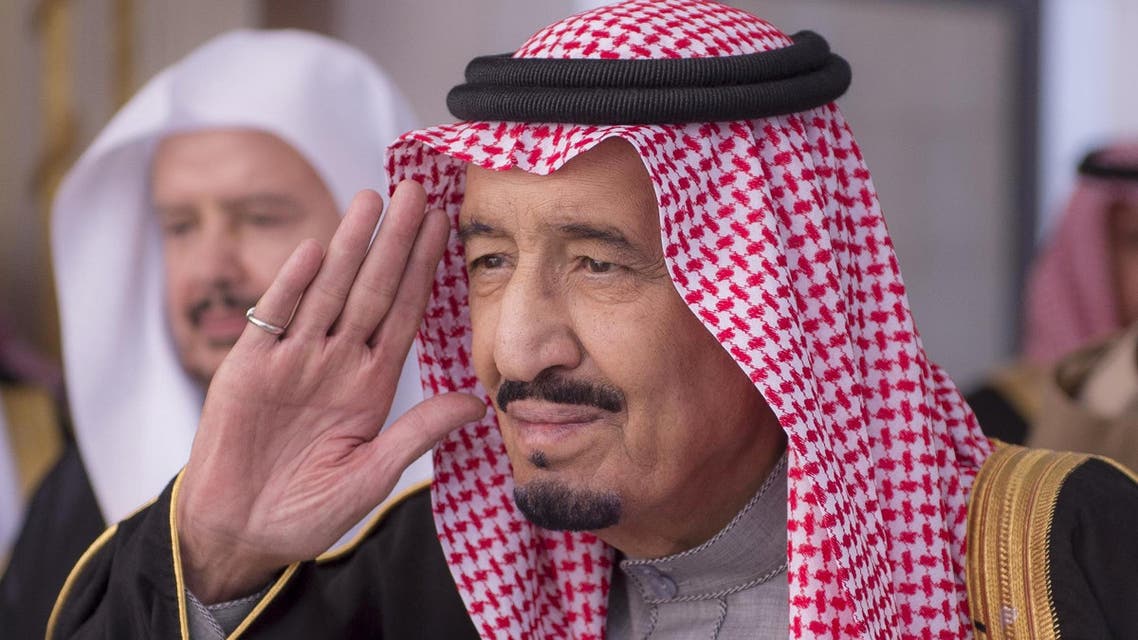 'You deserve more,' keep me in your prayers: King Salman
It is a move that has been warmly recieved by citizens happy they have a sixth more of their annual salary in their pockets
"Dear people: You deserve more and whatever I do will not be able to give you what you deserve," Custodian of the Two Holy Mosques King Salman said on his official Twitter account after issuing a spate of Royal Decrees ordering a massive SR110 billion ($29.3 billion) spending that include payments of two months bonus salary to all Saudi state employees and a series of other subsidies.
It is a move that has been warmly recieved by citizens happy they have a sixth more of their annual salary in their pockets.
Students and retirees interviewed in the local media also showered praise on the new king for his "generous and magnanimous gesture."
King Salman also asked his citizens to "not forget me in your prayers". Former government employees will receive two months bonus pension, while students, people with special needs and people receiving welfare payments will also benefit from a bonus payment equivalent to two months of their annual income.
Included in the handouts was SR20 billion ($5.3 billion) pledged in subsidies for electricity, water and housing. The payout will be given in three weeks.
And in a commitment to the arts, King Salman pledged SR10 million ($267,000) for each literary club in the Kingdom.
New faces
The King brought in fresh faces into state institutions. But ministers of interior, foreign affairs, petroleum and mineral resources, finance, defense and National Guard retained their positions.
Prince Khaled Al-Faisal returns to Makkah as emir and he will also act as advisor to the King. Prince Faisal Bin Bandar has been named new Riyadh emir.
Prince Khalid Bin Bandar, chief of General Intelligence, has been replaced by Gen. Khalid Bin Ali Bin Abdullah.
The education policy committee and the council of civil service have been wrapped up, while King Salman has formed two councils of economic affairs and security policy.
The education and higher education ministries have been merged. Azzam Al-Dakhil has been appointed as minister of education.
Dr. Abdulrahman Abdullah Al-Sanad has been appointed head of the Commission for the Promotion of Virtue and the Prevention of Vice (Haia).
Khaled Al-Muhaisin will head the anti-corruption committee, while Mohammed Alajaji has been appointed head of the experts committee at the Council of Ministers.
Prince Abdulaziz Bin Salman is now deputy petroleum minister, Fahd Samari has been appointed to the position of adviser at the Royal Court.
The new chairman of the Capital Market Authority will be Mohammed Abdullah Jadaan. Saleh Al-Sheikh is the new minister of Islamic Affairs and Adel Al-Toraifi has been appointed information minister.
Al-Sanad, the new Haia chief, pledged to exert his utmost to adhere to the Shariah rules in the functioning of the commission.
"I will work with all Haia personnel with a team spirit to achieve the vision of the Custodian of the Two Holy Mosques, who generously supports the Haia. I also value the efforts exerted by former Haia chiefs," he said.
Students elated
Abdullah Al-Shehri, an Umm Al-Qura University student, said the bonus payout shows the keenness of the wise leadership to support the students and look for the needs of the citizens. "I pray to Allah to prolong the King's life," he said.
Ahmed, an academician, said: "It did not come as a surprise to me as the king is known for providing all help to the citizens.
The bonus will make students exert more efforts and achieve outstanding results."
Scholarship students Khaled Al-Ghamdi, Abdullah Al-Iryani and Mu'adh Muhammad agreed. "This royal decision shows King's generous nature.
It will be a support for university students in their studies, especially with the beginning of the second semester," they said.
Amnesty to prisoners
King Salman also announced an amnesty for some inmates held in Saudi jails. According to the Royal Order Saudi and expatriate public right prisoners have been pardoned that includes exemption from fines not exceeding SR500,000.
However, pardoned expatriate prisoners will be deported and will be barred from entering the Kingdom.
This story was originally posted on the Saudi Gazette on Jan. 30, 2015.