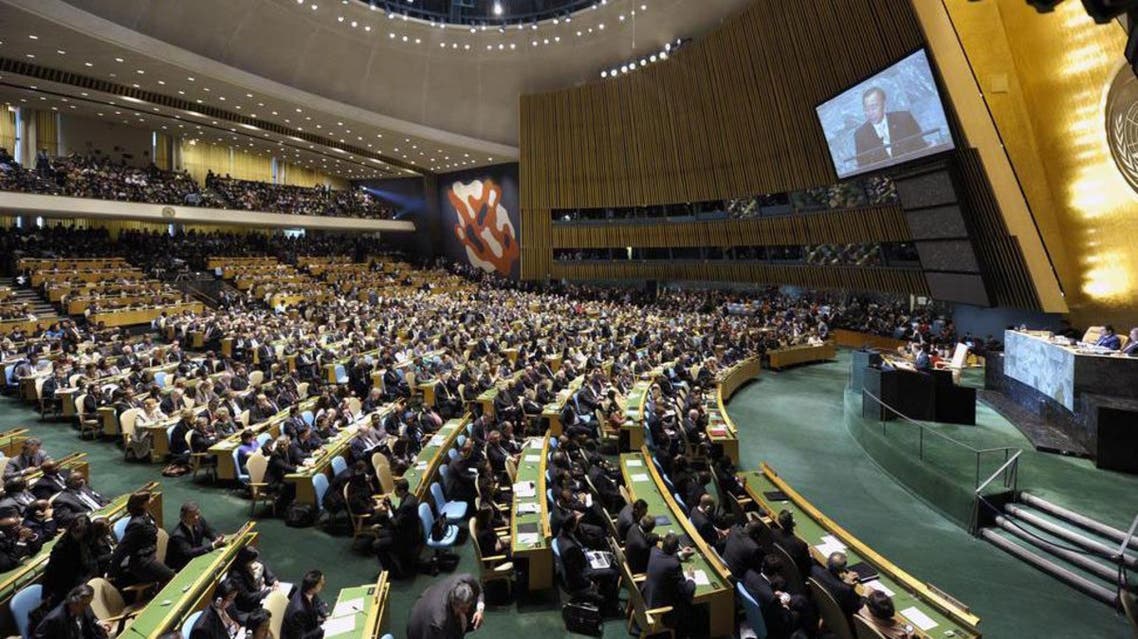 U.N. Assembly remembers late Saudi King
U.N. Secretary General Ban Ki-moon praises the late king's role in fighting hunger globally
The U.N. General Assembly held on Monday a session in memory of late Saudi King Abdullah bin Abdulaziz, with several world leaders praising the king's efforts in advancing peace combating poverty and hunger around the world.
U.N. Secretary-General Ban Ki-moon praised the late king's efforts at developing Saudi Arabia and his role in the global fight against hunger. He said "humility" was the last message he received from the late King.
The U.N. leader said the two had discussed restoring a Middle East peace initiative, which the late king had put forward to end the decades-old Israeli-Palestinian conflict.
Speaking on behalf of the African bloc, Morocco's envoy to the United Nations praised King Abdullah's "generous contribution" to the fight against the deadly Ebola virus.
Representatives from the Asian and the Western European blocs praised King's Abdullah's role in advancing peace in the Middle East and his leading role in the world's fight against terrorism.
The U.S. envoy also paid tribute to the late king, hailing his efforts in advancing education in Saudi Arabia through the renowned King Abdullah Foreign Scholarship Program.
The United States also noted King Abdullah's leading global role in advancing interfaith dialogue, saying it would "remain a historical legacy."
Representatives from the Arab League, Organization of the Islamic Conference and the Gulf Cooperation Council also spoke about King Abdullah's regional and global efforts in the fight against poverty, as well as in the promotion of peace and prosperity in many affected regions of the world.
The Saudi Royal court announced King Abdullah's death on Jan. 23 and declared King Salman bin Abdulaziz his successor.
In his first televised address since the passing of King Abdullah, King Salman pledged continuity and called for solidarity and unity among Muslim and Arab nations.