Shiite militants close to Iraqi govt accused of sectarian cleansing
Ayad Allawi said that he had been contacted by some victims and that he had told the government about the matter
A number of Iraqi politicians have claimed that Shiite militias with links to the government in Baghdad are attacking residents from the Sunni community, Bloomberg News reported Wednesday.
"There is gross and widespread sectarian cleansing," Ayad Allawi, one of Iraq's vice presidents, was quoted as saying in an email, the news organization reported.
Allawi said that he had been contacted by some victims and that he had told the government about the matter.
Commenting on the alleged sectarian cleansing, Wathiq al-Hashimi, a political analyst in Baghdad, said that "the government turned to militias to defend Baghdad, but now they've lost control of them."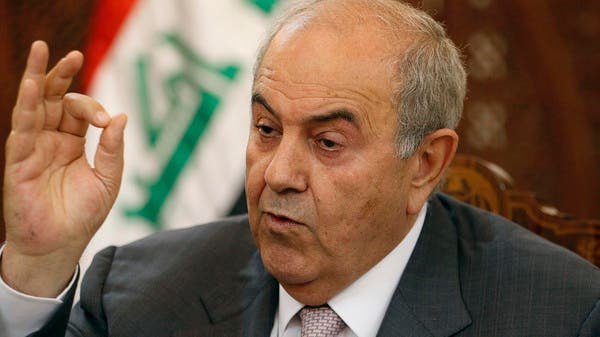 "The use of ethnic cleansing by militias is destroying what belief Sunnis had in piecing the country back together," Hashimi added.
Last week an Iraqi governor, parliamentarian and two tribal chiefs accused Shi'ite militias of executing more than 70 unarmed civilians who had fled fighting with Islamic State of Iraq and Syria (ISIS).
Interior ministry spokesman Brigadier General Saad Maan, however, denied the claims, saying ISIS was trying to undermine the reputation of Iraqi security forces, according to Reuters.
A local official said it was too soon to draw conclusions and suggested ISIS could have been behind the deaths in the eastern village of Barwanah.
Security forces and pro-government militias took control of about two dozen villages from ISIS fighters in Diyala province near the border with Iran earlier on Monday after a three-day assault.