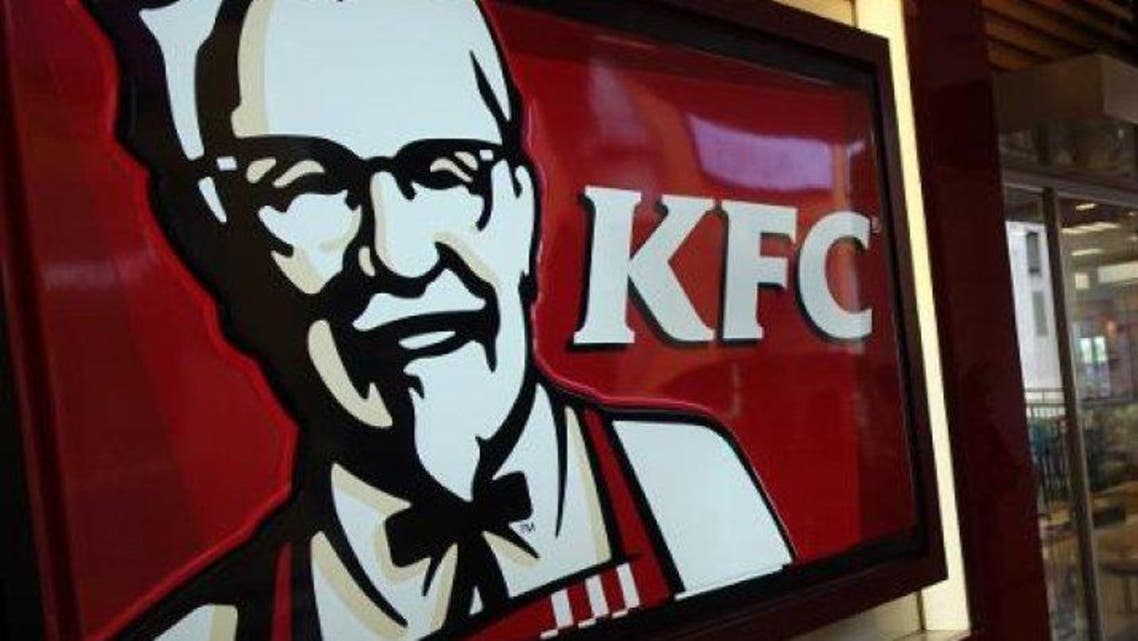 One killed in attack on KFC in town north of Cairo
Assailants on a motorcycle threw flammable materials at a KFC restaurant in Menoufia and then opened fire
One person was killed and another wounded in an attack on a U.S. chain restaurant in a town north of Cairo early on Thursday, Egypt's state news agency MENA reported.
A fire broke out at a Kentucky Fried Chicken outlet in a town in the province of Menoufia, 80 km north of the capital, after assailants on a motorcycle threw flammable materials and then opened fire, it said.
The incident reportedly killed a staff member and wounded another, Egyptian media reports have said.
Thursday's attack comes days after two KFC branches in Cairo were subjected to similar attacks.
A branch in the al-Mohandiseen district of Cairo was set on fire last Thursday, while another branch in the Giza neighborhood of al-Haram was also set ablaze.
A security expert speaking to Al Arabiya News said that while "it could be possible" that the three incidents are linked, it is unclear whether the fast food chain is being targeted.
"It is possible that the attacks could be linked, but that is still not known," said Nabil Zowayed, an Egyptian security expert.
"It remains unclear if the attacks are after a specific restaurant but we can see that the perpetrators target gatherings. It is an attempt to stir up panic in the hearts of people."
American restaurant chains in Egypt and other parts of the region have been subjected to similar attacks in the past. It was seen as an attempt by protesters to express anger at U.S. foreign policy.
However, no apparent reason is seen to be behind the three attacks on KFC in Egypt in recent days.
"We do not see a justification for such attacks," Zowayed said, adding that "all those who work and operate these restaurants are after all Egyptians."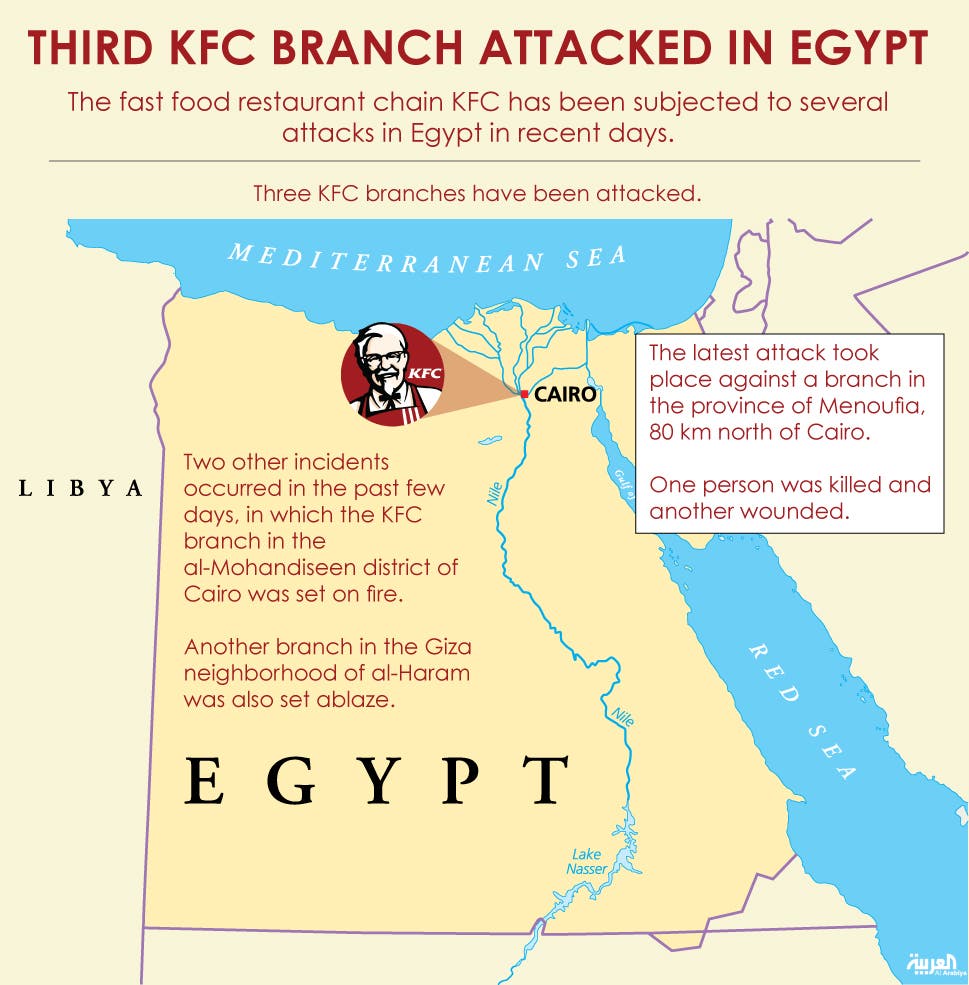 Elsewhere, an Egyptian police officer was killed and another wounded after being shot by unknown assailants outside a hotel in the northern Sinai provincial capital al-Arish.
A Sinai-based security source told Al Arabiya News Channel on Thursday that the assailants were riding in a car when they opened fire on the police officers, who were in their car at the time.
Frequent small-scale attacks on security forces have hurt Egypt's efforts to project an image of stability after four years of turmoil triggered by the 2011 Arab Spring uprising which overthrown longtime President Hosni Mubarak.
Egypt was hoping to ease security concerns before holding an investment conference in the resort city of Sharm el-Sheikh in March.
Last week, the Islamic State of Iraq and Syria's (ISIS) Egypt affiliate claimed responsibility for coordinated attacks on security forces in the Sinai Peninsula that killed at least 30 people.
Islamist militants based in Sinai have stepped up attacks on police and soldiers since the army toppled president Mohammed Mursi of the Muslim Brotherhood in July of 2013 after mass protests against his rule.
Hundreds of police and soldiers have been killed.
Egypt has launched a fierce crackdown against Islamists, conducting counterinsurgency operations in Sinai against militants who have pledged allegiance to ISIS and systematically repressing Muslim Brotherhood supporters.
The Brotherhood, which says it is committed to peaceful activism, has accused the military of staging a coup and rolling back freedoms won in the 2011 uprising that toppled autocrat Hosni Mubarak.