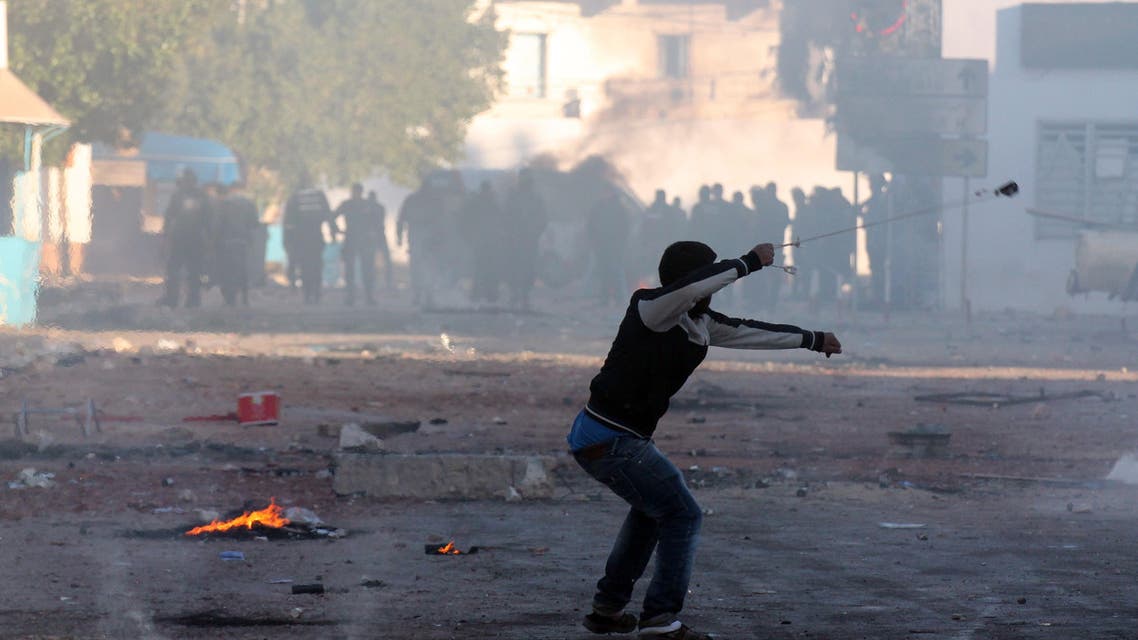 Tunis sends ministers to meet striking southerners
Closure of the southern frontier with violence-plagued Libya often sparks social upheaval
Tunisia dispatched two cabinet ministers to the south Wednesday to hear the grievances of residents, whose anger over a crackdown on rampant smuggling in the area has sparked deadly clashes.

Many people in the relatively impoverished south, which borders Libya, make a living from smuggling, complaining of decades of government neglect and demanding the creation of jobs.

Tunisia is grappling with social unrest four years after a street vendor in the deprived central region set himself on fire in a desperate act of protest that launched the first Arab Spring uprising.

After police seized a shipment of contraband Libya fuel, clashes Sunday at Dehiba, Tunisia's second-largest border crossing with Libya, left one man dead. That led to a general strike Tuesday in much of the region.

On Wednesday, Dehiba was reported to be quiet, but fighting broke out at Ben Guerdane near the Ras Jedir border post. Police used tear gas to disperse stone-throwing youths.

In response, Finance Minister Slim Chaker and Development, Investment and International Cooperation Minister Hassine Brahim were heading for the provinces of Tataouine and Medenine, the government spokesman said.

The two men would meet with the "principal actors, especially in civil society" with the task of "enquiring about the situation and... demands," said Mofdi Mseddi.

Unions are demanding job creation schemes, the lifting of an export tax imposed on goods in October, easing border controls and an inquiry into alleged excessive use of force by the police Sunday.

Late Monday, the government indicated the export tax was being reconsidered, and lamented the "painful events" of the previous day.

In December 2013, a World Bank report said cross-border smuggling with both Libya and Algeria in the west was costing the Tunisian exchequer at least 1.2 billion dinars (around $675,000,000/600 million euros) a year.

It is estimated that about 328,000 tonnes of contraband goods pass through Ras Jedir annually, and that 20 percent of Ben Guerdane's economically active population lives off trafficking.

Closure of the southern frontier with violence-plagued Libya often sparks social upheaval.

Tackling the weak economy is seen as a priority for the new government which took office this month after the country's first free presidential and parliamentary elections last year.