Egypt warplanes strike ISIS targets in Libya
The airstrikes came after ISIS released a video claiming to show the killing of 21 Egyptians
Egypt's air force bombed ISIS targets in Libya at dawn on Monday, a day after the militant group released a video purporting to show the execution of 21 Egyptian Copts there.
"Your armed forces on Monday carried out focused air strikes in Libya against Daesh camps, places of gathering and training, and weapons depots," the military said in a statement, using the Arabic acronym for ISIS.
It was the first time Egypt confirmed launching air strikes against the group in neighboring Libya, suggesting President Abdel Fattah al-Sisi is ready to escalate his battle against militants seeking to topple his government.
Read also: Egypt strikes back, but how far will ISIS fight go?
Speaking to Al Arabiya News Channel from New York, Egyptian Foreign Minister Sameh Shukri said the air strikes were part of Egypt's right to self-defense.
He also revealed that the United Nations Security Council would hold a meeting on Wednesday to discuss the situation of terrorism in Libya.
The Egyptian military said the dawn strike, in which Libya's air force also participated, "achieved its targets accurately" and the pilots returned to base safely, as state television ran brief footage of a fighter plane taking off in darkness.
In a statement to Al Arabiya News Channel, a Libyan air defense commander, Saqer al-Joroushi, said "more air strikes will be carried out today and tomorrow in coordination with Egypt."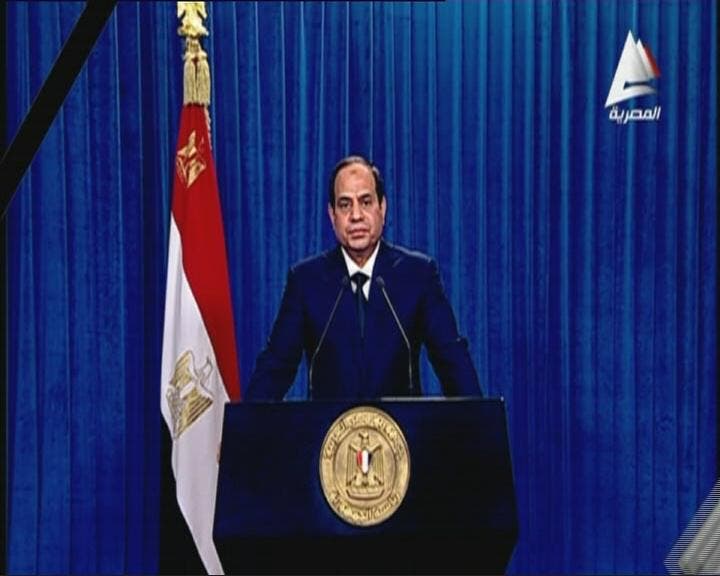 In separate to Egyptian state television al-Joroushi said between 40 to 50 militants were killed in Monday's air strikes.
"There are casualties among the individuals, ammunition and the communication centers belonging to them," Al-Joroushi said. "The number of deaths are not less than 40 or 50 for sure," he said.
On Sunday, ISIS released a video purportedly showing the beheading of 21 Egyptians captured in Libya.
The 21 Egyptian Coptic Christians, who had gone to Libya in search of jobs, were marched to a beach, forced to kneel and then beheaded, according to the video, broadcast via a website that supports ISIS.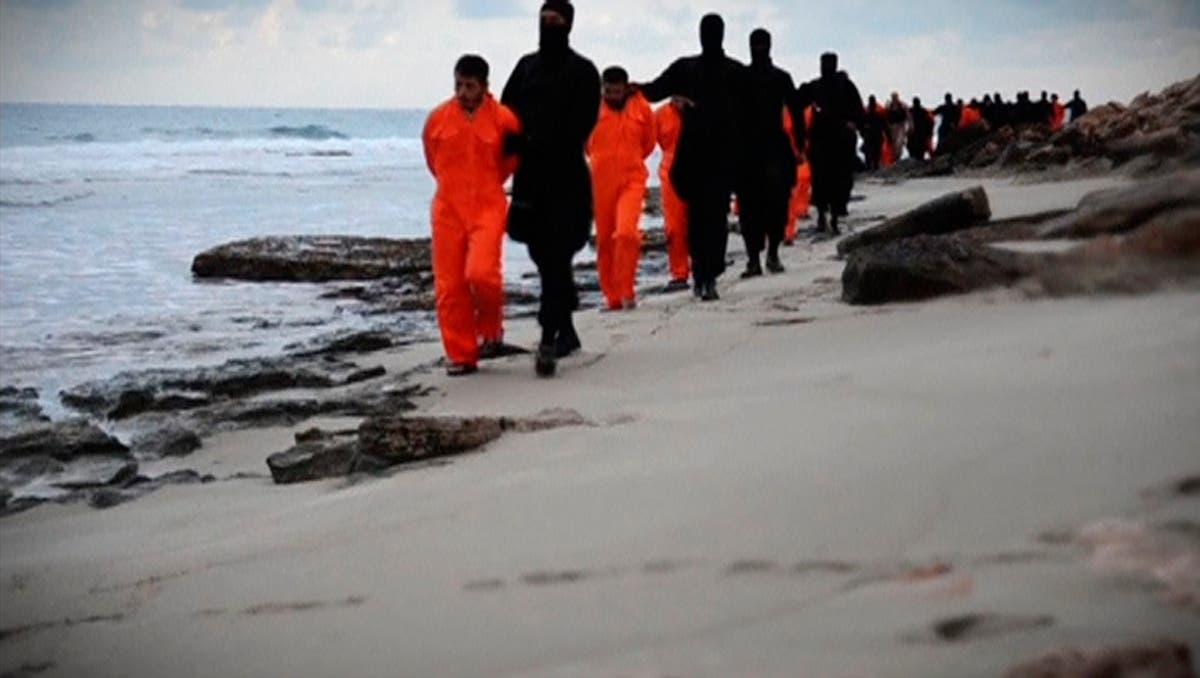 The United Arab Emirates, a close ally of Sisi, said it "would put all its capabilities" to support ... Egypt's efforts to eradicate terrorism and the violence against its citizens."
Security officials say militants based in Libya have established ties with Sinai Province, a group operating from Egypt's Sinai Peninsula that has pledged allegiance to ISIS.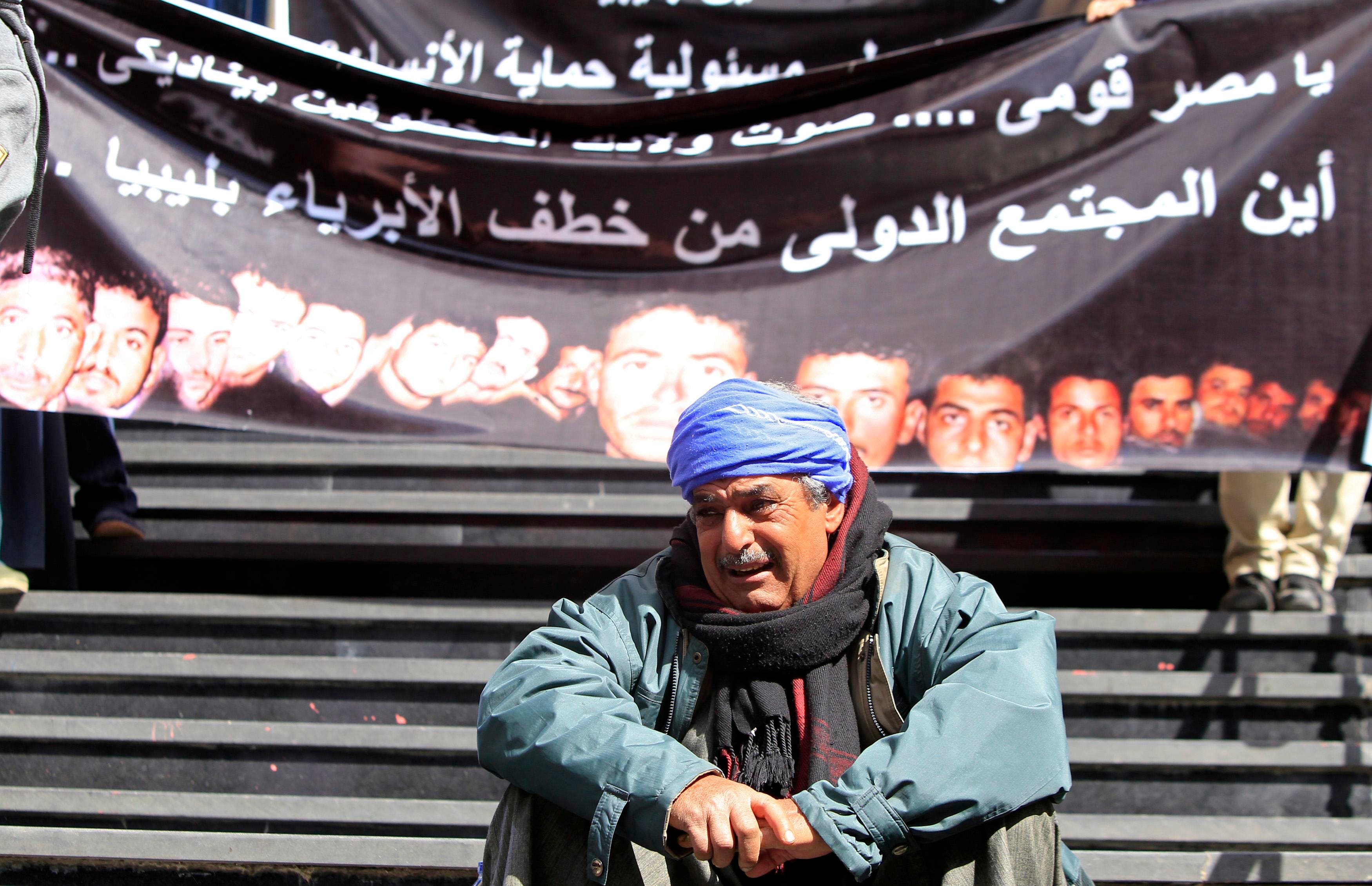 Top security meeting
Sinai Province has killed hundreds of Egyptian soldiers and police since the army toppled Islamist president Mohamed Mursi in 2013 after mass protests against his rule. President Abdel Fattah al-Sisi called an urgent meeting of Egypt's top national security body after the video was released.
Following the release of the video, Sisi had given a televised address, saying that Egypt and the world are facing "ferocious threats" hailing from radical militants, who are "devoid of any humane sense."
He said his country reserved the right to "punish these murderers" as he called a meeting of security chiefs and declared seven days of mourning after the video was distributed by militants on social media.
The Egyptian President also headed on Monday to a Cairo cathedral to offer condolences to the church on slaying of the 21 Copts.
The Coptic Orthodox church earlier said it was "confident" that those who purportedly beheaded a group of Egyptian Copts in Libya will be punished.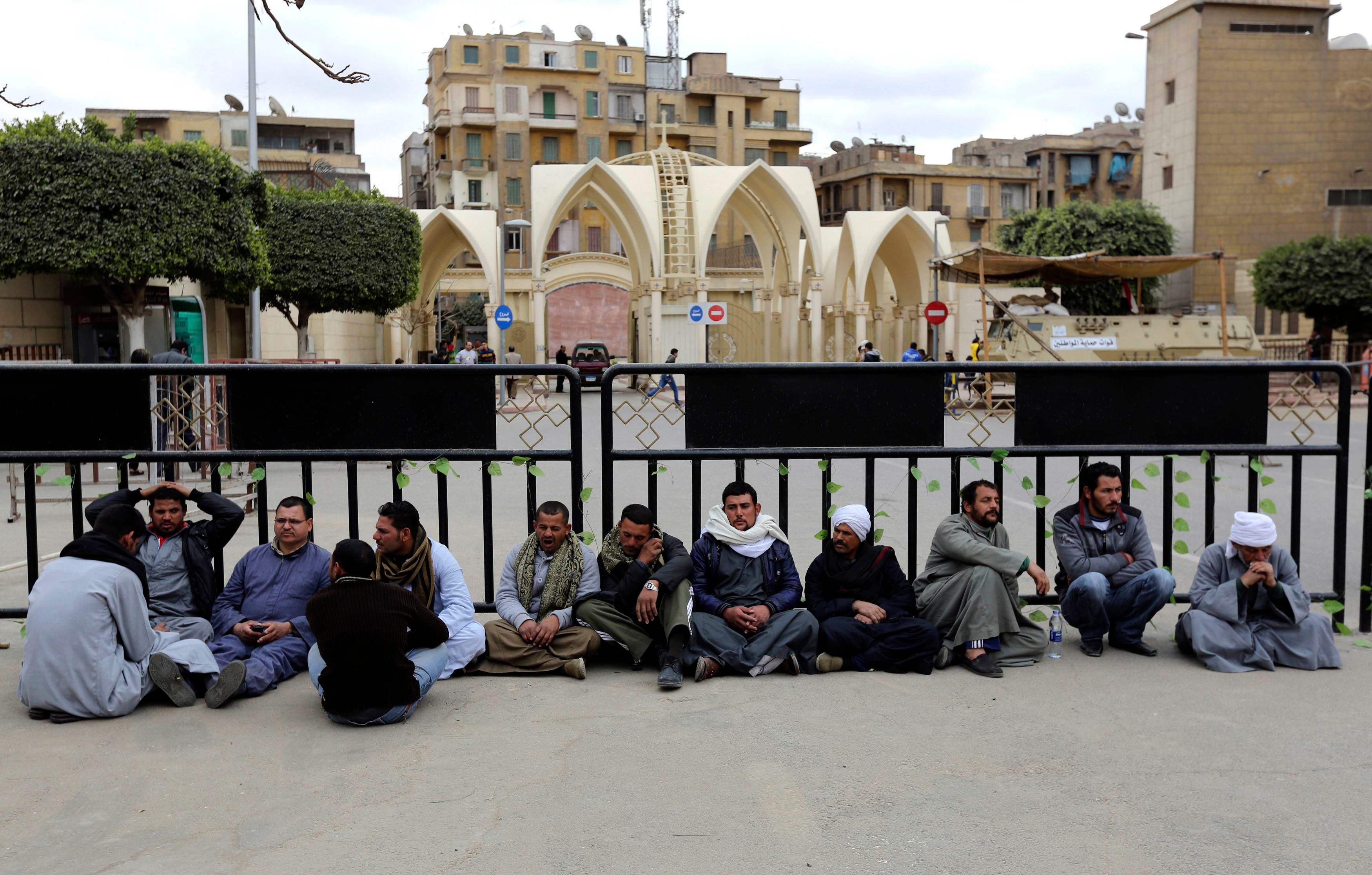 "The Orthodox church ... is confident its homeland would not rest until the evil perpetrators get their fair retribution for their wicked crime," the Coptic church said in a statement on its Facebook page.
The footage shows 21 handcuffed hostages wearing orange jumpsuits being beheaded by their black-suited captors on a beach the group said was in the Libyan province of Tripoli.
The United States has condemned the beheadings, saying: "The United States condemns the despicable and cowardly murder of twenty-one Egyptian citizens in Libya by ISIS-affiliated terrorists," White House spokesman Josh Earnest said.
"ISIS's barbarity knows no bounds. It is unconstrained by faith, sect, or ethnicity," Earnest added, saying the latest bloodshed "only further galvanizes the international community to unite against ISIS."
"This heinous act once again underscores the urgent need for a political resolution to the conflict in Libya," Earnest said.

[With Reuters]