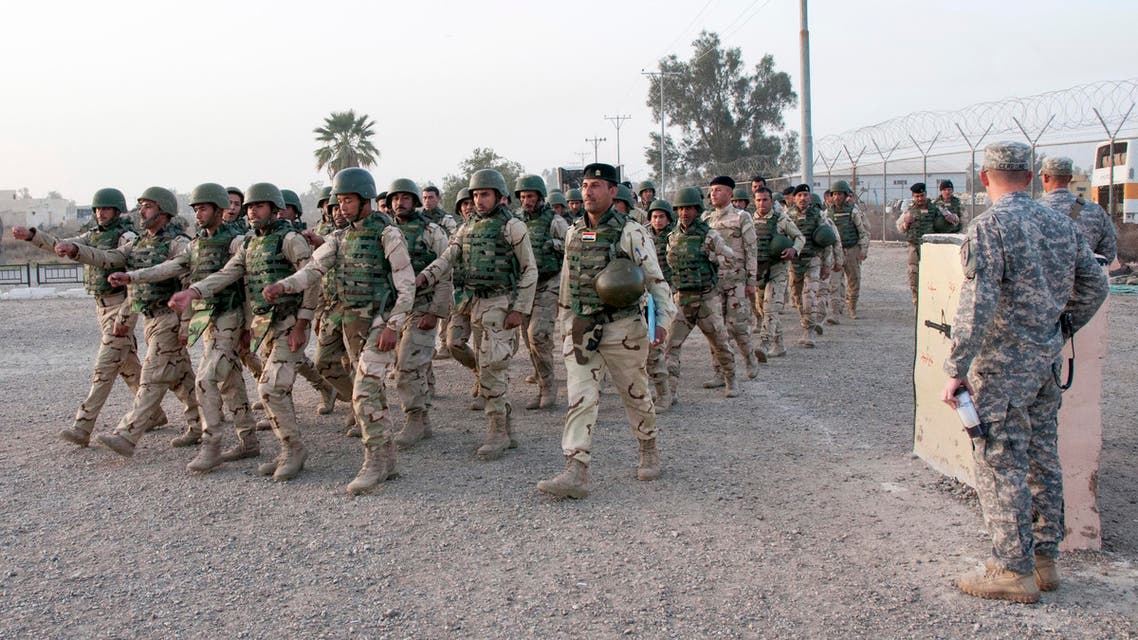 Riyadh talks seek stronger Iraqi army: western source
Military chiefs from two dozen countries gathered in the Saudi capital Thursday sought to bolster the Iraqi army against ISIS
Military chiefs from two dozen countries gathered in the Saudi capital Thursday sought to bolster the Iraqi army against the Islamic State of Iraq and Syria (ISIS) group, a Western diplomat said.
U.S. General Lloyd Austin, who heads the U.S.-led war against ISIS, was among the senior officers attending the two-day talks that opened Wednesday behind closed doors.
"I'm confident that they are looking at a firm plan, a coordinated plan, to empower the Iraqi army" against ISIS, the source said, asking for anonymity.
With "nobody" interested in putting ground troops into the country, strengthening Iraq's 200,000-strong army against about 30,000 ISIS fighters remains the best option, he said.
Many Iraqi soldiers abandoned their weapons and uniforms when ISIS advanced last June, seizing large areas of the country.
The extremists also hold parts of Syria.
They have claimed atrocities including the recent burning alive of Jordanian fighter pilot Moaz al-Kasasbeh and the beheading of 21 Coptic Christians.
U.S. officials say the Iraqi army is being trained and armed to stage a major counter-offensive later in 2015. In the meantime the international coalition is using air raids to degrade ISIS supply lines.
"The coalition remains the strength of our military campaign" said Austin, who leads the U.S. Central Command.
In a statement, he said the capability of ISIS "has been degraded in Syria, and they are proving unable to take and hold new territory in Iraq".
But the campaign against them "will take time."
Among Western nations, Australia, Belgium, Britain, Canada, Denmark, France and the Netherlands have all bombed ISIS in Iraq, alongside the United States.
Germany said in December it would send about 100 soldiers to northern Iraq to train Kurdish Peshmerga fighters battling the extremists.
And regional powerhouse Saudi Arabia has been participating in air strikes against ISIS in Syria since September.
Jordan, the United Arab Emirates and Bahrain have also deployed warplanes.
"I think Syria is somewhat on the back burner now", the source said. "The first thing is, you have to clear the house in Iraq."
He said he did not expect any dramatic change in coalition strategy from the Riyadh meeting.
American commanders have placed a top priority on pushing back the extremists in Iraq, while warning it could take years before a moderate Syrian rebel force is ready to make headway against the militants in Syria.
The official Saudi Press Agency said the 26 participating nations at the Riyadh talks aimed "to reach measures serving international and regional security."
Four similar meetings have occurred in other countries, SPA said.
The rise of ISIS in Libya has raised regional concerns and was also expected to be discussed, the diplomatic source said.
On Monday, Egypt carried out its first announced military action against IS in neighboring Libya, following the beheading of the Christians, most of whom were Egyptian.