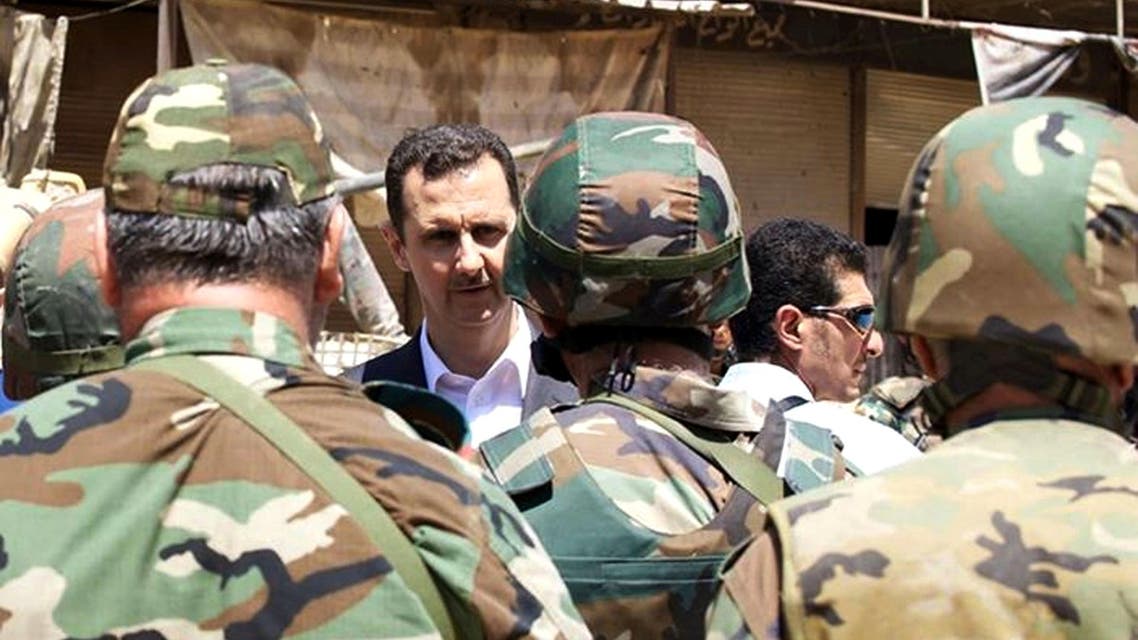 U.N. investigators to name Syria war criminals
Names of war crime suspects could be made public in March
U.N. investigators said Friday they were prepared to release a list of alleged war criminals in Syria and called for a special U.N. tribunal to try them.
The independent Commission of Inquiry, led by Brazilian investigator Paulo Pinheiro, said it hoped that releasing the confidential list would "serve to maximize the potential deterrent effect" and "help to protect people at risk of abuse."
The commission noted that there had been an "exponential rise in the perpetration of war crimes, crimes against humanity and human rights violations" in the country.
Diplomatic sources told Reuters that the commission may publish some or all of hundreds of names on secret lists of suspects at the U.N. Human Rights Council on March 17.
The investigators have already drawn up four lists including military and security commanders, the heads of detention facilities, and commanders of non-state armed groups, including the so-called "emirs" of radical groups, they said. They now have a fifth list ready.

"After four years of intensive monitoring and the submission of four confidential lists of perpetrators, however, not to publish names at this juncture of the investigation would be to reinforce the impunity that the Commission was mandated to combat," they said in a report to the Human Rights Council.

In the report, the latest in a series documenting human rights abuses such as torture, sex crimes, murder and the use of child soldiers, the team said the international community had failed in its duty to protect Syria's civilians.

The fighting has killed more than 200,000 people and forced 10 million from their homes, triggering a regional humanitarian crisis that shows no sign of ending.

Without naming Syrian President Bashar al-Assad's allies such as Russia and Iran, nor countries backing rebel armed groups such as the United States, Qatar and Saudi Arabia, the investigators made plain that they blamed such countries for the continuing bloodshed.

"The consistent support provided to the government by its international backers, in terms of military equipment, advice and training, encouraged it to persist in its military and security approach based on the excessive use of force," the report said.

Meanwhile support for opposition armed groups was too restricted to enable them to seriously challenge government forces, and had strengthened the hand of radicals, it added.

"The support given to the so-called 'moderates' has ultimately consolidated the dominance of extremist groups such as ISIS and Jabhat al-Nusra, which managed to overrun the positions of moderates and to gain loyalties among their ranks."

The inquiry has repeatedly called for Syria to be referred to the International Criminal Court, but with that avenue blocked by divisions on the U.N. Security Council, it said an international ad hoc tribunal should be urgently considered instead.

The investigators said that they had increasingly been sharing information with countries planning to prosecute their own citizens for crimes committed in Syria, and they also would be willing to share information with states trying to prosecute foreign nationals under the rules of "universal jurisdiction."
[With Reuters]