Hadi urges Houthis to quit Sanaa after escape
Hadi says 'all measures and appointments made since Sept. 21 are null and illegitimate'
Yemen's President Abedrabbo Mansour Hadi on Saturday called on the Houthi militias, who seized control of the capital in September, to quit the city, in his first public comments since fleeing house arrest in Sanaa.
In a statement, Hadi said: "all measures and appointments made since Sept. 21 are null and illegitimate." He also urged the international community to "reject the coup" by the militia.
Delivered under the title president, Hadi's statement implied he had has rescinded the resignation he made to Parliament last month after the Houthi rebels stormed his private residence and placed him under house arrest.
Hadi's official status has been unclear since his resignation was never formally accepted by parliament.
A Hadi aide said earlier that the president's resignation last month was tendered under pressure from the militia that overran the capital on Sept. 21.
Hadi described on Saturday the Houthi's seizure of Sanaa as tantamount to a coup.
He said he was committed to a 2012 transition plan, which aimed at moving to democracy after ousted president Ali Abdullah Saleh quit following street protests.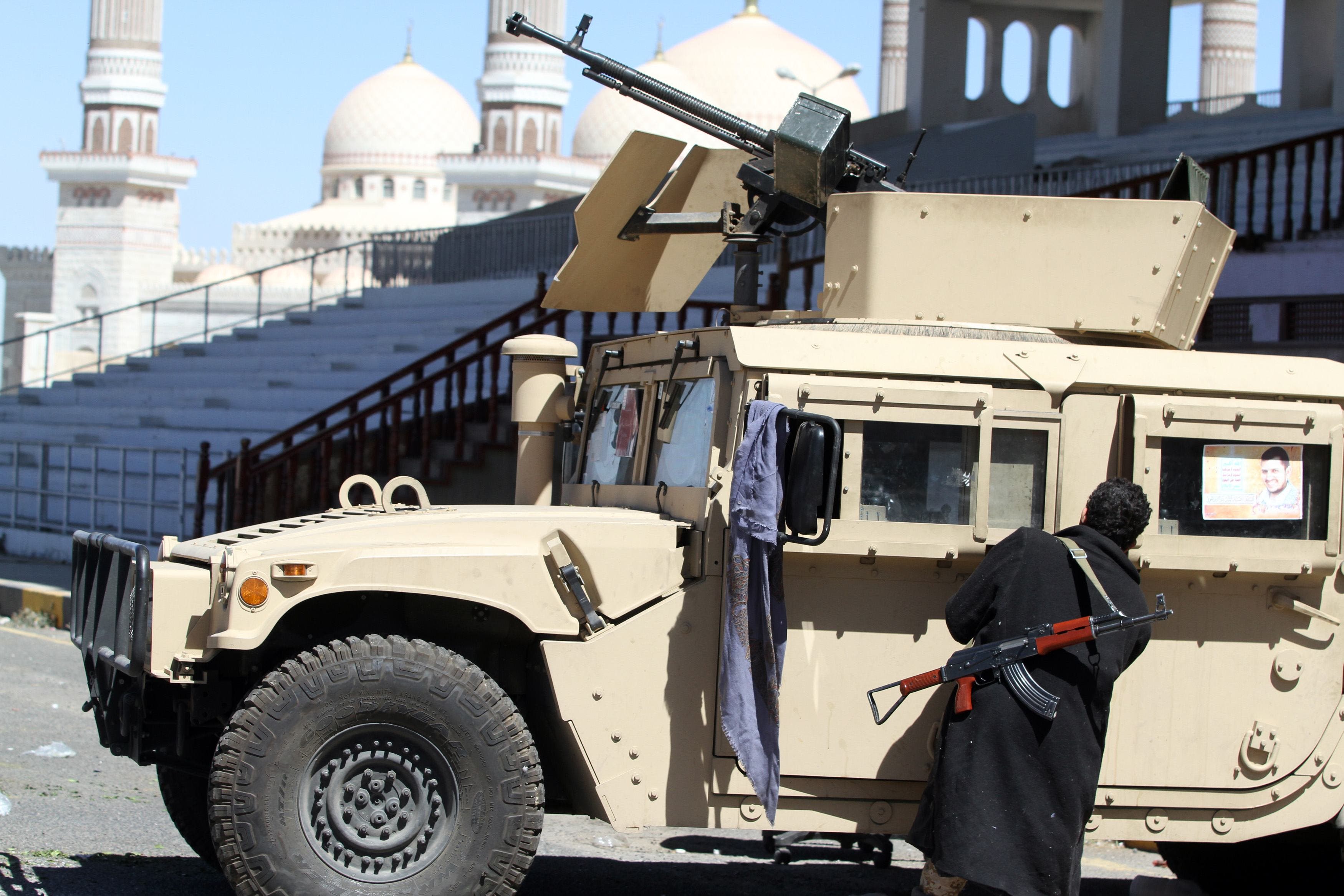 He also called on the Iranian-backed Shiite militia to release senior officials of his government from house arrest and sought a new meeting of the country's "national dialogue," also part of the political transition designed to bring together political, regional, religious and tribal factions to craft a new constitution.
He said the meeting could be in either Aden or Taiz, cities not under the Houthis' control.
Hadi had proposed a draft constitution last month based on that process but the Houthis rejected it.
Hadi fled house arrest earlier today and arrived to his home in the Khor Mekassar area in Aden later in the day, Al Arabiya News Channel reported.
The Houthis, who said they were taken unaware by his flight from the capital, have called for an urgent meeting of the Cabinet in Sanaa's presidential palace, a government official said.
The United Nations denied as false reports by two senior political sources in Sanaa that it had helped Hadi travel to Aden.
Hadi's Sanaa residence was looted by Houthi militiamen after he left, witnesses said, but that was denied by Qahoum.