Syria condemns Turkey's 'flagrant aggression' in north
The operation marks the first such ground incursion by Turkish troops into Syria
A Turkish convoy has completed an operation in Syria to evacuate the garrison at a tiny enclave where the tomb of the forefather of the Ottoman empire stands, Turkey's premier said on Sunday.
Turkish tanks backed by drones and reconnaissance planes entered Syria overnight to evacuate the small detachment of soldiers who guard the tomb, which is considered sovereign Turkish territory and is now surrounded by Islamic State of Iraq and Syria (ISIS) militants.
Later on Sunday, The Syrian government said on Sunday that a Turkish incursion into northern Syria was an act of "flagrant aggression" and that it would hold Ankara responsible for its repercussions.
In a statement read out on state TV, Syria said the Turkish government had informed the Syrian consulate in Istanbul about the operation, but had not awaited Syria's agreement.
Prime Minister Ahmet Davutoglu said around 100 military vehicles, including 39 tanks, successfully evacuated the 38 soldiers guarding the tomb - which houses Suleyman Shah, the forefather of the founder of Ottoman Empire - although one soldier was killled in an accident.
The premier told a news conference that Turkey had not sought permission or assistance for the mission but had informed allies in the coalition against ISIS once it began.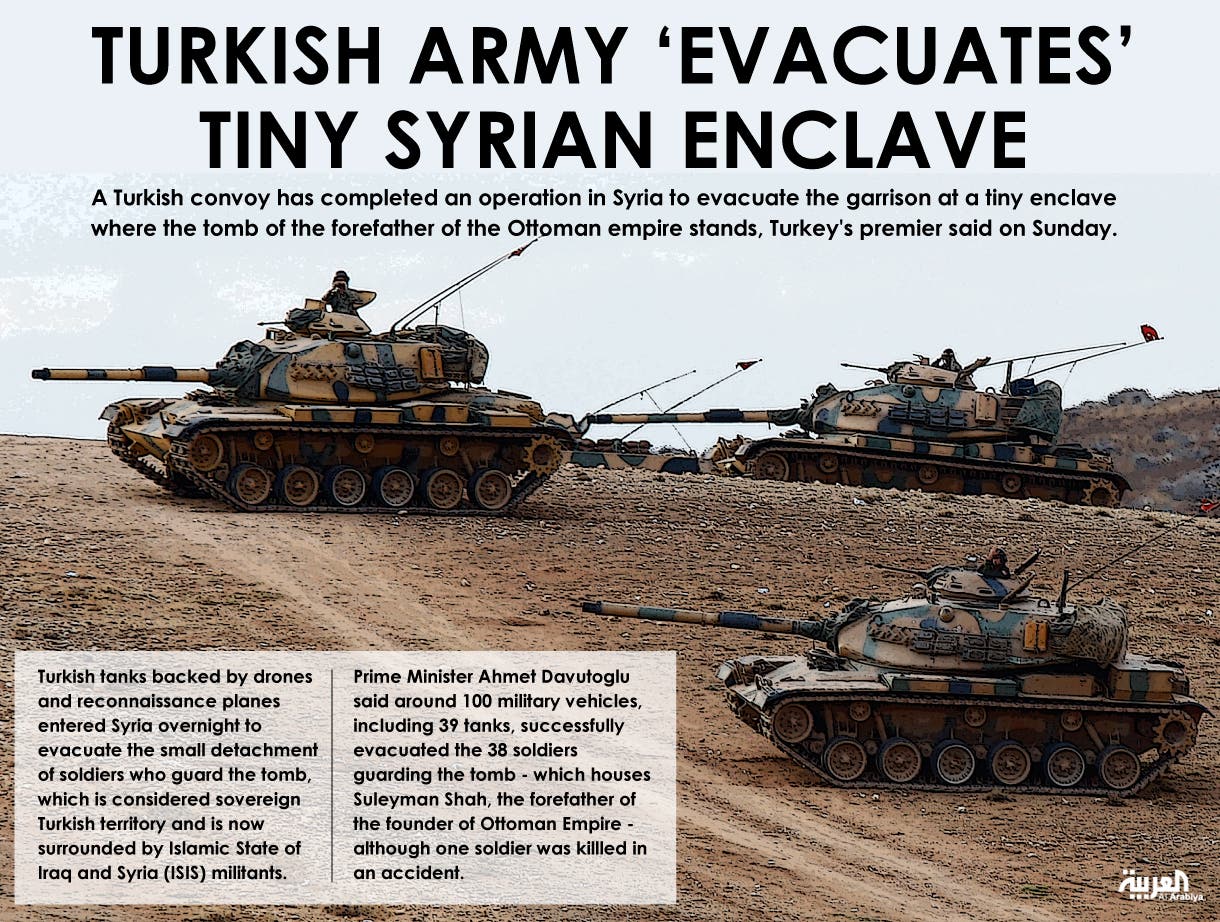 Davutoglu said on Twitter that the remains of Suleyman Shah would be moved to a different area of Syria which has been brought under Turkish military control.
The Turkish government said late last year that ISIS militants were advancing on the mausoleum.
On its way to the enclave, the convoy passed through Kobane, the city that Kurdish fighters retook last month from the Islamic State of Iraq and Syria (ISIS), the BBC reported.
In 2012, Turkey issued a warning that it will consider any assault on the 8,000 square-meter area of the tomb of Suleyman Shah as an attack on its territory.
The tomb's sovereign status to Turkey based on agreements made first with France and then with Syria.
Suleyman Shah was the grandfather of Osman Bey, the founder of the Ottoman Empire that dominated the Arab world until the end of the First World War.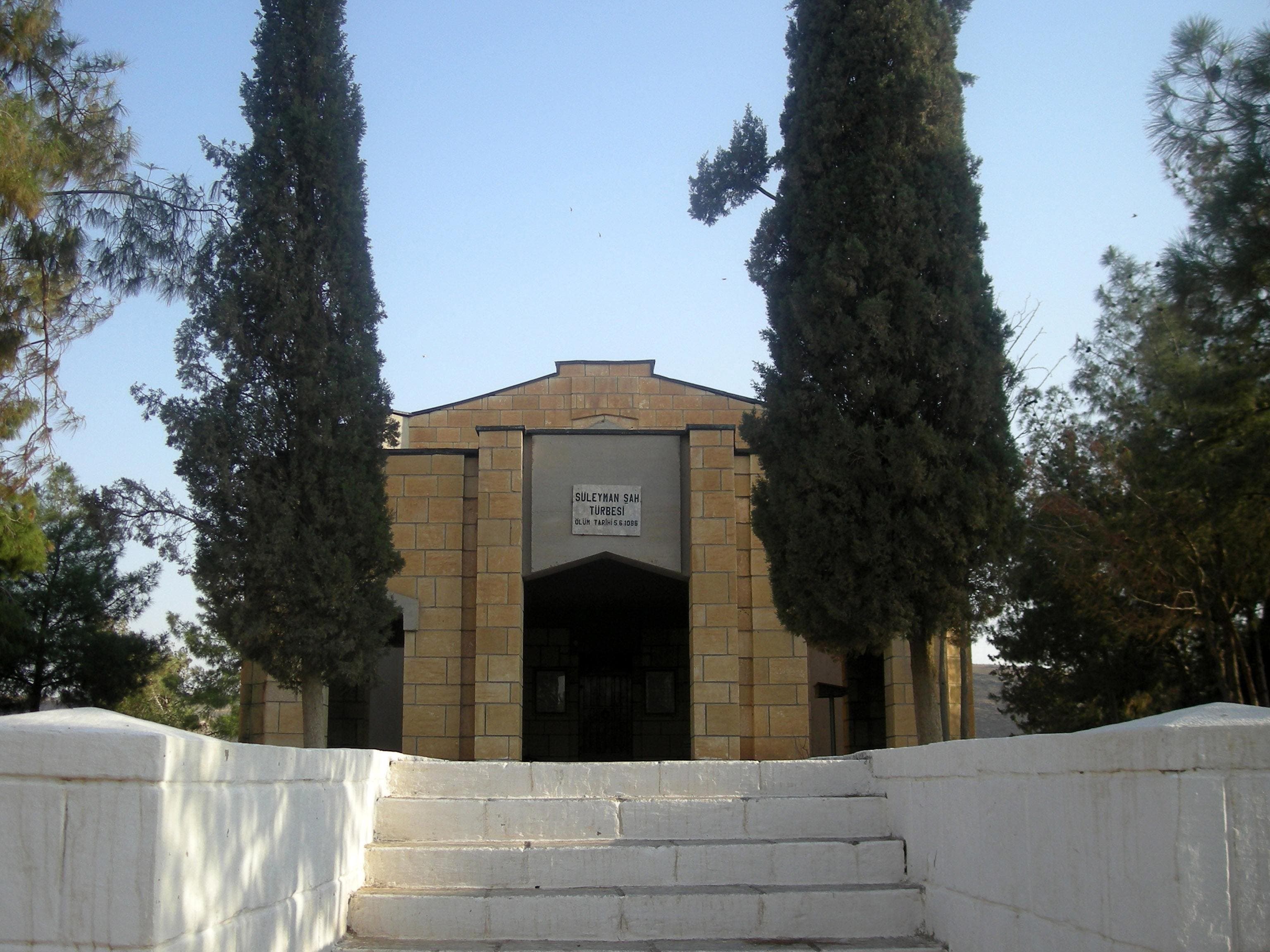 ISIS and other Islamist groups, whose strict Salafi interpretation of Islam deems the veneration of tombs to be idolatrous, have destroyed several tombs and mosques in Syria.