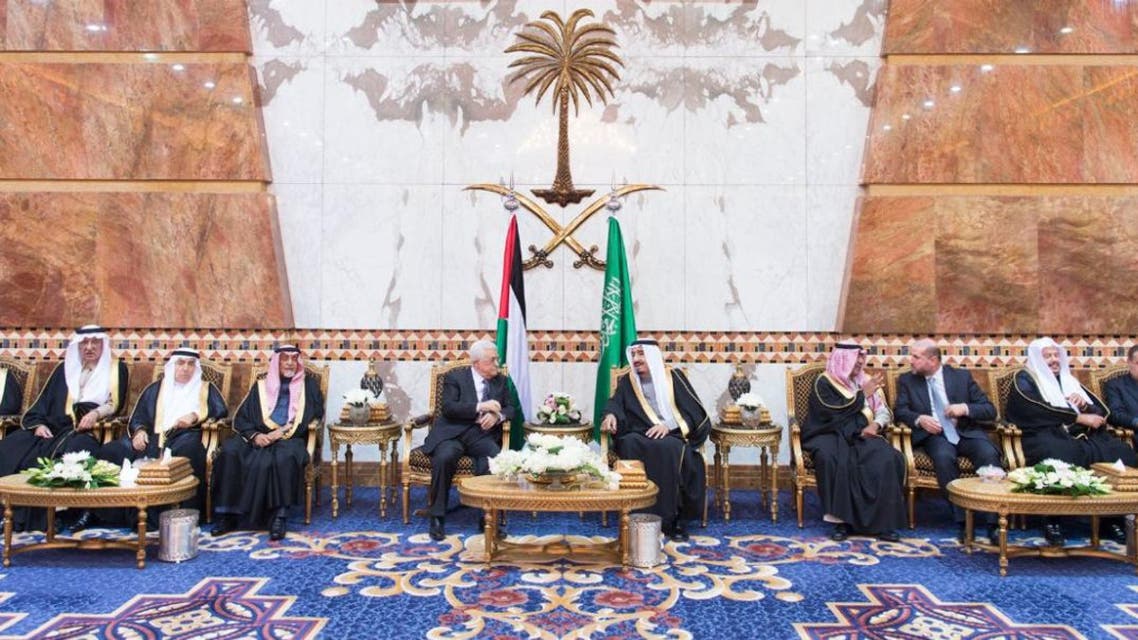 King Salman receives Palestinian president in Riyadh
Abbas was received by King Salman at King Khalid International Airport in Riyadh
Palestine's President Mahmoud Abbas landed in Riyadh on Monday where he was received by Saudi King Salman bin Abdulaziz Al Saud, the Saudi Press Agency reported.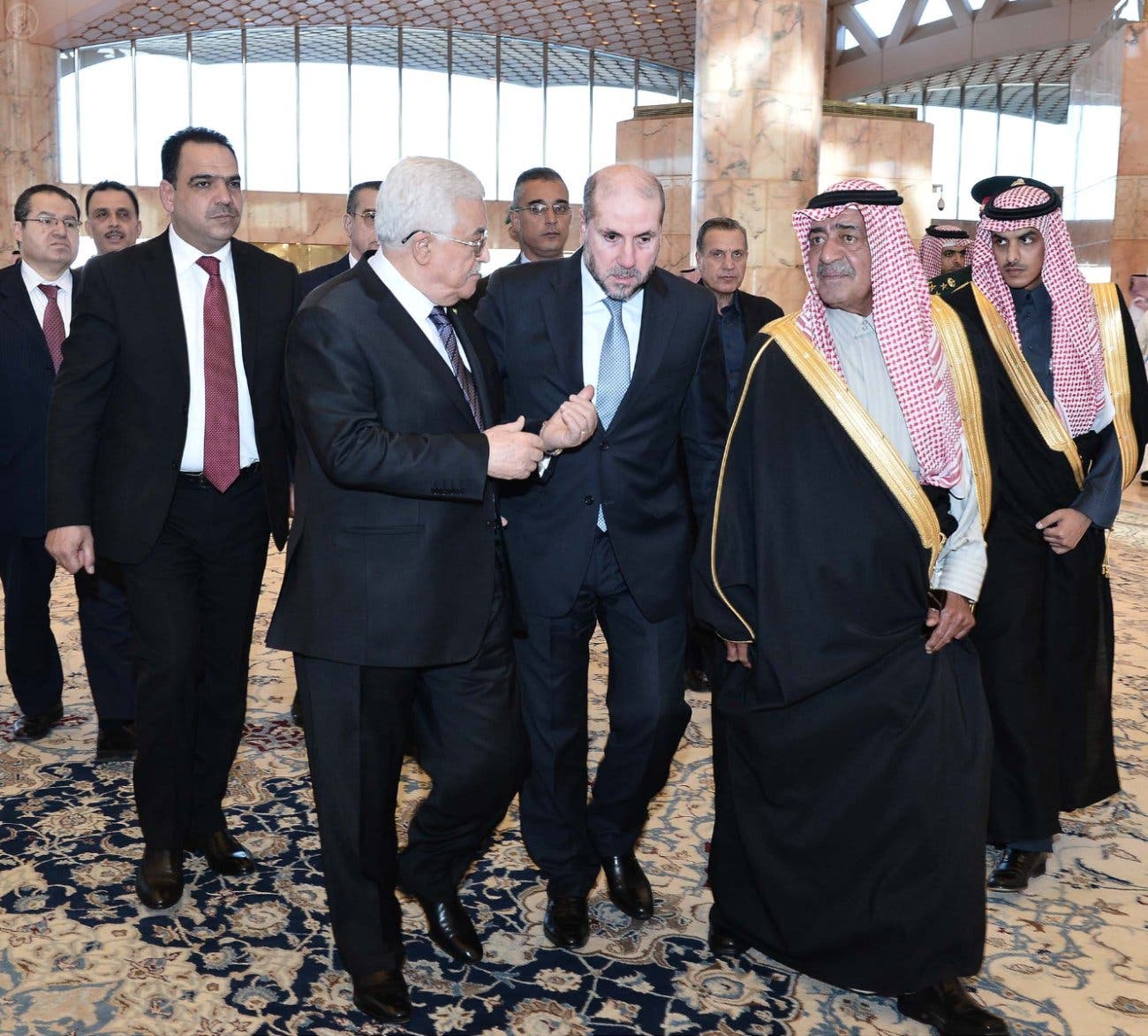 An official welcoming ceremony was held in his honor at the King Khalid International Airport, where he was also received by Crown Prince Muqrin bin Abdulaziz Al Saud, the country's deputy prime minister, and Prince Faisal bin Bandar bin Abdulaziz, the governor of Riyadh Region.
The Palestinian leader was also received by Mohammad bin Abdulrahman Al-Tubaishi, president of Royal Protocol, Ibrahim bin Mohammad Al-Sultan, the mayor of Riyadh Region and Palestinian Ambassador to Saudi Arabia Basem Abdullah Al-Agha.
Abbas was on a brief visit to the country and left the country later Monday.